UFC Champion Anderson Silva Sued by Chute Boxe Owner
June 16, 2012

Tasos Katopodis/Getty Images

It seems controversy finds Anderson Silva no matter where he goes. No stranger to igniting a strong reaction from MMA fans for his in-cage antics, the UFC Middleweight Champion now has a new enemy to face.
According to Fighters Only, Rudimar Fedrigo will be taking his case to court as he sues Silva for "damage to reputation" in Silva's biography.
Silva's biography created a stir with fight fans after the champion presented a story where he nearly shot his former coach Rafael Cordeiro after being embarrassed in practice.
Next, Jose "Pele" Landi-Johns came out to attack Silva's character after a passage told a story of Landi-Johns purposely driving through a puddle to splash Silva.
Now Fedrigo is joining the fray after Silva's book claims the Chute Boxe owner is a "bad person."
"It saddened me so much, I'm very upset it got to this point. Not once did Anderson ever tell me anything face to face, eye to eye. It is lamentable that after so many years he shot me in the back and in such a cowardly fashion," he told R7.com. (Fighters Only)
Silva was managed by Fedrigo while a member of the Chute Boxe gym when it housed a number of top fighters during the Pride FC days. Fedrigo is taking Silva's claim in a personal matter as he discussed Silva's attacks on his qualifications.
"He questioned my qualifications, which is absurd. There is a part in which he says I am a bad person and in another he raises doubts about my gradings...Look, he missed the truth with all of that. Unfortunately I had to take a decision." (Fighters Only)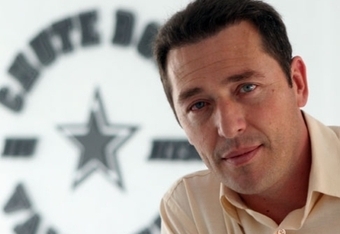 Fedrigo expressed that he was one of the men who helped take Silva outside of Brazil early in his career. To him, Silva is simply being ungrateful.
"I was the manager who took him to compete outside Brazil. I consider ingratitude to be one of the sins that men don't recognize in themselves and he has proved to be very ungrateful with these gestures," Fedrigo said. (Fighters Only)
The Chute Boxe owner also expressed a bit of disbelief about what has transpired. Fedrigo claims a face-to-face meeting between the two went well.
"In 2004, one year after his departure from the team, he sent me a letter, that is attached to the court documents, in which he complimented me. He was super affectionate with the old master. It showed how he is a person of dual personality, of duplicitous character," Fedrigo said. (Fighters Only)
Silva has remained quiet regarding the attacks made by his fellow countrymen but one would think following his scheduled bout against Chael Sonnen that we will finally have some answers from the man himself.