NBA Rumors: Boston Celtics Must Package First-Round Picks for Lottery Selection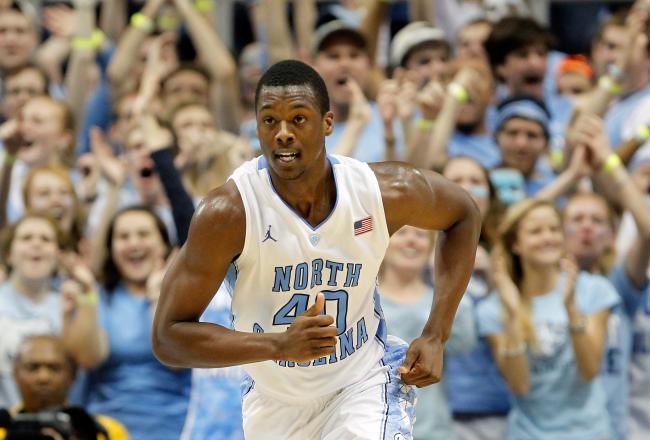 Streeter Lecka/Getty Images
The Boston Celtics will take the first step in their rebuilding effort this offseason. The offseason's first, and perhaps most crucial, component is the NBA Draft. Boston currently holds the No. 21 and No. 22 selections, but according to Alex Kennedy of hoopsworld.com the Celtics will look to deal those picks.
The Celtics hold the twenty-first and twenty-second picks in the first round. However, league sources believe Boston will package the picks together to move up in the draft or trade away one of the picks in a separate deal. The Celtics don't want to bring in two rookies.
To be blunt, the Celtics have to take the right steps to ensure their team is on the clock before the lottery is over.
Boston must surround Rajon Rondo with impact players. This year's draft class is uncommonly deep, but the talent level will drop off by the end of the first round.
The Celtics could possibly lose Kevin Garnett and Ray Allen this offseason. Ideally, they find a way to resign Garnett, but Allen's wishlist makes his departure seem imminent.
Moving into the top 10 of this year's draft would give the Celtics a plethora of options. They could add a center, and fill their most pertinent need. Or, they could add a wing to eventually take the torch from Paul Pierce.
Let's take a look at three players the Celtics should have their eye on, and where they would need to go to get them.
Harrison Barnes
Bob Ryan of the Boston Globe suggests the Barnes as a possibility in a video interview with csnne.com.
I tend to agree.
Barnes has extremely high character with a 20-foot, vaulted ceiling to match. He oozes upside, and could blossom under Pierce's tutelage.
How do you see Harrison Barnes in the NBA?
He is an elite spot-up shooter, with an NBA-ready body. He must work on his ballhandling, rebounding and killer instinct in big games, but Barnes' work ethic makes you believe he could improve in all of these areas.
Tar Heel fans saw Barnes flourish playing next to pass-first point guard Kendall Marshall over the past two seasons. Pairing Barnes with Rondo would have a similar impact on this budding star's game.
Boston needs to look at each player's character, and how they would fit into their system. Barnes is coachable, works hard and would make an immediate impact off the bench.
If Pierce can move to 2-guard, Barnes could even start.
The Celtics will probably have to jump Cleveland at No. 4 if they want to land Barnes' services. That's a big leap, but it could certainly be worth it.
Andre Drummond
Drummond is one of the most enigmatic names in this year's draft. You either love his tremendous upside, or you believe his disappointing college stint shows his true colors.
If Boston wants Drummond, they are going to have to find their way into the top 10. Where exactly? It's hard to say. Drummond could go anywhere from third to 10th, but somewhere between fifth and 10th is more likely.
The Celtics desperately need to add size. If they stay in their current draft slot, Fab Melo would have to be a serious consideration.
If that is the case, the Celtics must give the top center prospect in this year's draft a long, hard look.
Drummond's athleticism and age (only 18) should make NBA scouts drool. He runs the floor like a guard, and finishes at the rim with stunning ferocity.
He lacks polish, and some have questioned his motor, but Drummond has astounding raw ability.
Boston would love Drummond's shot-blocking presence and rebounding ability. His offensive repertoire is a work in progress, but he has plenty of time to grow.
Drummond is a risk, and would probably draw the ire of Celtic fans on more than one occasion. But I believe he is worth the risk for a team entering a major rebuilding phase.
At his worst, Drummond is a solid backup center. But at his best, Drummond could be a dominant interior force.
Bradley Beal
Beal can't turn around without a Ray Allen comparison being (wrongfully) shoved in his face. So who better to replace Allen in Celtic green next season?
The former Gator is this year's top shooting guard. He would start immediately, and would make an instant impact next season.
Beal is an excellent spot-up shooter. He is a threat from beyond the arc, and he is deadly in the mid-range.
Many claim Beal is too small (6'3'') to be an NBA 2-guard. His 6.7 rebounds per game last season beg to differ. Beal is smart, strong and understands how to use his small frame to leverage larger players.
The Celtics are going to have to make a major move if they want to land Beal.
He could go No. 2 overall to Charlotte. If he doesn't, he won't make it past Cleveland at No. 4.
Making a huge move is scary to some. In order to move into the top five, Boston will have to ship out both of their first-round picks, and possibly one of their own budding players (Jeff Green).
But the Celtics have to bite the bullet. Boston will flounder without adding an impact player, or two, this offseason.
We know Danny Ainge and the Celtics' brass are discussing the idea of moving up. Now, for their sake, let's hope they make it happen.
This article is
What is the duplicate article?
Why is this article offensive?
Where is this article plagiarized from?
Why is this article poorly edited?

Boston Celtics: Like this team?