WWE: 5 Potential Replacements for John Laurinaitis
Image courtesy of cagesideseats.com
After No Way Out is over this Sunday, it looks like John Laurinaitis will be unemployed.
One of the stipulations for the John Cena vs. Big Show cage match is that if Big Show loses, Big Johnny gets fired. The other stipulation is that if Cena loses, he's fired.
With the best will in the world, I genuinely can't see Cena being fired so it looks like Laurinaitis is going to be the fall guy!
In the name of People Power, and in no particular order, I'm going to look at five potential replacements for Big Johnny if he's fired tomorrow night.
As always, feel free to leave your own suggestions in the comment box below and let's get to it!
William Regal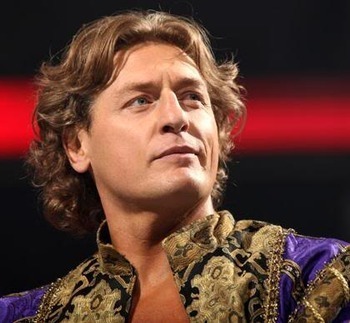 Image courtesy of bleacherreport.com
Although William Regal has been a general manager before, I think he's effective in that role.
Regal's a great talker and he's got an air of authority around him.
Don't let the fact that he's never been a WWE or World Champion distract you from the fact that he's also a great wrestler.
The reason that I'm suggesting Regal is that, after barely being seen on Raw or SmackDown over the last year or so, he was involved in a backstage segment with Mr. McMahon this past week on Raw.
Could Vince have been interviewing Mr. Regal for the position of general manager? Only time will tell.
Vickie Guerrero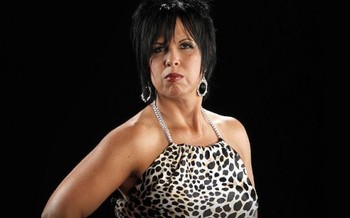 Image courtesy of justpushstart.com
There was a time where I'd change the channel whenever Vickie Guerrero appeared on-screen.
Since then, I've grown to appreciate her for what she is: she's a tremendous modern-day heel manager.
As soon as she appears on stage, shrieking "EXCUSE ME!" at the top of her voice, I sit there and laugh.
There are very few people who can do what Vickie does, and that's get genuine heat for her clients.
Moving Vickie back to the position of general manager lets Jack Swagger and Dolph Ziggler break away from her without having to feud with each other and it keeps Vickie on TV without losing any heat.
Michael Cole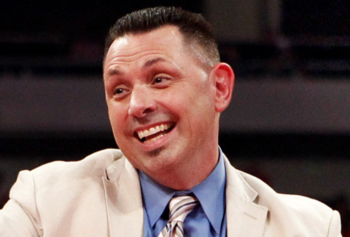 Image courtesy of bleacherreport.com
Look at that face. It's a face that only a mother could love right? Yup, Michael Cole is on this list.
When Cole is playing the heel role at full tilt, he's a complete jackass on commentary.
However, switch him from behind the desk into a "position of power" and it would be a tremendous move by WWE.
Taking Cole off commentary on Raw and SmackDown means that, if they want to, WWE could recall Jim Ross to the announce booth before the three-hour Raw shows begin at the end of July.
Mick Foley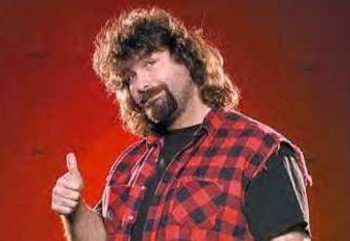 Image courtesy of bleacherreport.com
Mick Foley returned to WWE from TNA late last year and he's been used sparingly.
WrestlingInc.com's Daniel Pena reported via F4WOnline that the reason for that is because Triple H feels Foley is:
an out-of-shape nobody who should be paying us to appear on our shows.
If that's the case, and I've no reason to believe it's not given the source, then Triple H needs to do what Vince McMahon has often done, and do what's right for business.
If the opportunity arose to have Foley back on screen and it could be worked around his schedule, then there's no reason why Mick couldn't be an effective general manager.
Eve Torres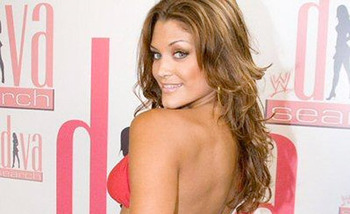 Image courtesy of 24wrestling.com
Since turning into a fully-fledged bad girl, Eve Torres has been one of the standout on-screen performers in WWE.
She looks even sexier and she's had a lot of screen time since becoming the administrator to John Laurinaitis.
It'd be a shame if WWE let all their time go to waste by leaving Eve at the wayside when Johnny inevitably gets fired, because they've spent so much time developing her into the best female heel authority figure since Stephanie McMahon.
If it were up to me, I'd replace John Laurinaitis with Eve Torres and let's see what she can do!
Keep Reading