NBA Finals 2012: Players as Rappers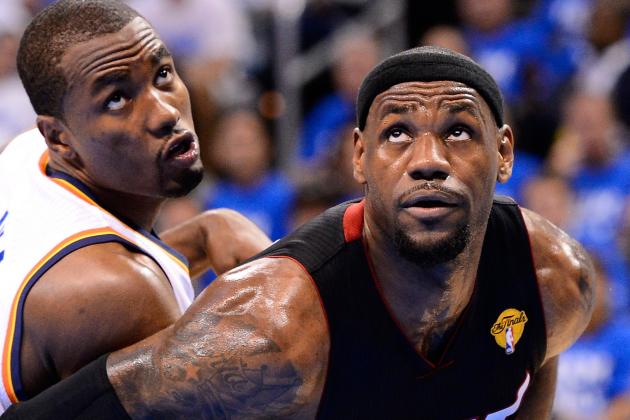 Ronald Martinez/Getty Images

Pop culture has heavily influenced many sports and uniqueness is often copied to a fault (an oxymoron, I know). No sport has mimicked as many styles or fads as the NBA has rap. (Remember Dwyane Wade's poser Nelly facial band-aid?)
These select rappers and ballers may not imitate each other knowingly, but the characteristics are way too similar to deny once pointed out.
I'll stick with the elite guys in the music industry and the top-notch players on the hardwood during the Finals and no, James Harden isn't one of them.
Enjoy.
Begin Slideshow

»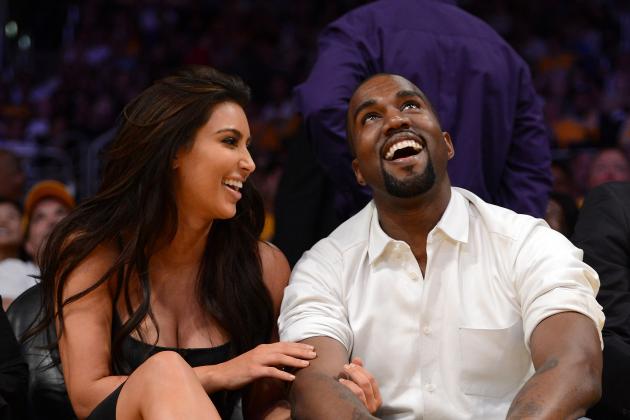 Harry How/Getty Images

I'll preface this by saying the first images found under "Kanye West" were pictures with Kim Kardashian, which really doesn't bother me.
Anyway, the funny thing about these two men is that they've committed no felonies or despicable acts, (okay, maybe Kanye calling out President Bush on NBC), but they're extremely disliked by the majority of people.
Two personal friends have said that West is actually a decent dude, albeit they didn't have an hour-long conversation with him. LeBron does charity work and is trying to better the area he is from, even though he makes decisions like holding "The Announcement" in a wealthy suburb in Connecticut (thanks ESPN).
James' game is criticized because he's not in Kobe Bryant's mold, but it's your fault if you don't accept his entertainment value and greatness.
Mr. West has a distinct music style that turns people off, especially in the case of 808s & Heartbreak, a flop for his standards as well as not being his style. One could say that's comparable to James when he tries to finish fourth quarters.
The greatness of both men will be fully appreciated when they're gone, unfortunately.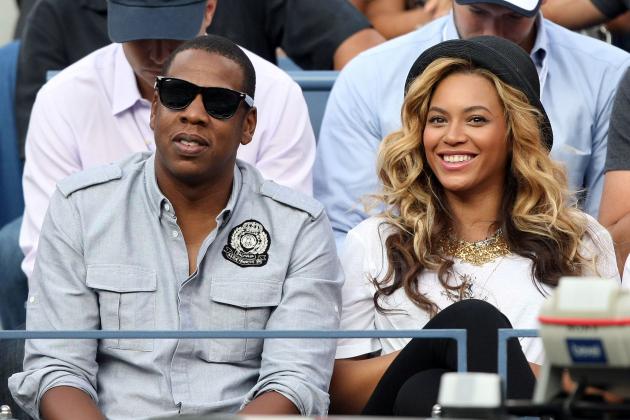 Al Bello/Getty Images

If I had Kanye and Kim on the previous slide, I can't leave you with just Jay-Z and no Beyonce Knowles.
There are more differences that exist between these two moguls, but the similarities are there. Kanye West produced "Takeover," "Izzo (H.O.V.A.)," "03 Bonnie & Clyde," "Encore," "Run this Town," "Already Home" and "Young Forever" just to name a few.
Regardless, Jay-Z is regarded as superior and it's hard to take issue with that. He got his, so to speak, before West decided to join forces on their joint album,"Watch the Throne."
Does that sound similar to a duo joining forces (no disrespect to Chris Bosh) preparing to dominate their field?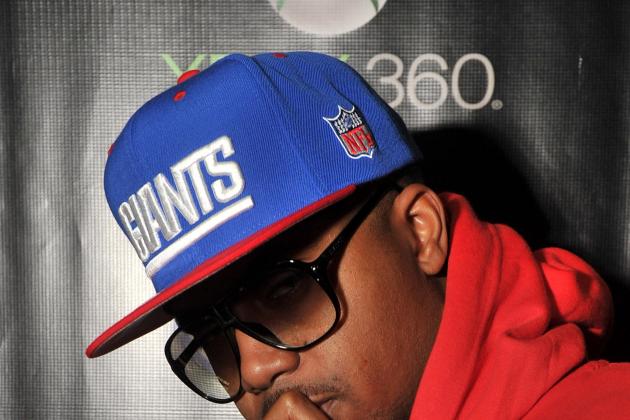 Stephen Lovekin/Getty Images

While Chris Bosh has a uniqueness to his game that only Dirk Nowitzki and Pau Gasol have, he's not even respected enough to be included in what is said to be the "Big Three."
Nas will always be behind Jay-Z, not only in the New York scene but in the music industry in general. Anyone who appreciates rap can admire Nas as a lyricist, but he doesn't have the same beats and entertainment value as Jay-Z.
Bosh is actually Miami's most consistent jump shooter but not much he does flies off the TV screen. Don't let his skinny frame fool you though—his length is a huge part of Miami's defense.
Associating that with Nas, don't beef with him. He'll put words together that you'll have to take a minute to understand and then it'll sting. It's fitting that Nas is alone in his picture because it's not as if Wade or LeBron include Bosh in their "reindeer" games.
Both men have exceptional talent and they're up-and-coming in their industries, while only a year apart in age,
With that being said, Russell Westbrook kills Oklahoma City's offense way too much by trying to be first-fiddle above his teammate and best scorer in the league, Kevin Durant. His talent warrants Thunder coach Scott Brooks to put up with it the majority of the time.
Big Sean is hit-or-miss as well. Some of the songs he's on are great, like "Mercy," "My Last," and "Marvin & Chardonnay," but he had Kanye West on two of them as well as Chris Brown on "My Last."
Let it be a signal to the Thunder point guard.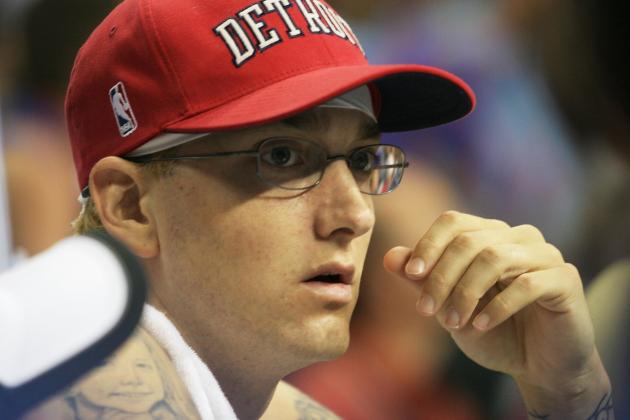 Bill Pugliano/Getty Images

I understand the racial difference but don't let it cloud your view.
Kevin Durant was raised by his mom and grandmother, while Eminem (Marshall Mathers) doesn't have a good relationship with his father to say the least.
Performance-wise, these two men are consistent and drop quality stuff. Durant does it with buckets, while Eminem expresses his evil genius in every album.
Don't expect many letdowns from either.