US Open Cut Line 2012: Final Updates on Those Missing the Final Stretch
June 16, 2012
Andrew Redington/Getty Images
The U.S. Open has proved to be a difficult place to play when you're at a tough course. This year's U.S. Open is no different.
With highly talented players missing the cut, here is a final update on some notable players who said their goodbyes at the 2012 US Open. 
Rory McIlroy
Rory McIlroy's quest for a repeat U.S. Open championship came to an abrupt end Friday after shooting a 73. His 73 on Friday followed a 77 on Thursday.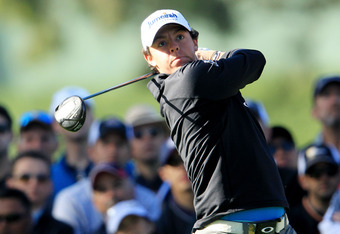 David Cannon/Getty Images
His performance at this year's U.S. Open was completely opposite from last year's. His confidence wasn't on the same planet, he didn't trust his strokes and he struggled on the green.
When you can't seal the deal on the green, you're going to struggle to make the cut. 
World No. 1 Luke Donald also struggled at this year's 2012 US Open. He shot 11-over par through his first two rounds.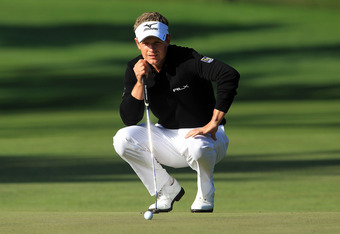 David Cannon/Getty Images
Similar to McIlroy, Donald struggled on the first day, shooting a 79. His Friday performance was decent but still not good enough to make the cut. He shot a 72 Friday. 
Bubba Watson
Bubba Watson struggled on the first day, just like so many top-flight golfers. He shot a 78 Thursday and then 71 on Friday.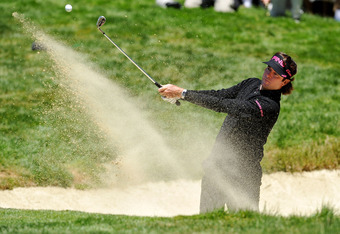 Stuart Franklin/Getty Images
Seven bogeys and one double bogey destroyed Watson's chances on the very first day. It was a performance to forget for Watson. 
Vijay Singh
The veteran couldn't find success either; it wasn't just the young guns. Vijay Singh shot 13-over par throughout the first two days, 75 on Thursday and 78 on Friday.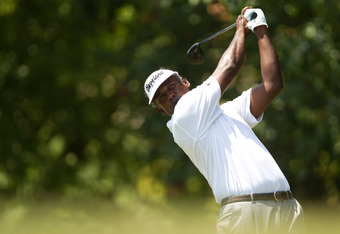 Darren Carroll/Getty Images
Singh only managed one birdie compared to 12 bogeys and one double bogey. Good luck making the cut after those performances. 
What this means
Tiger Woods sits in perfect position to win another major tournament. With some of the best players missing the final cut, it leaves the door wide open for Woods.
To see every player who missed the cut, check out the leaderboard at ESPN.com.