College Football: The Time Is Now for a Standardized Transfer Restriction System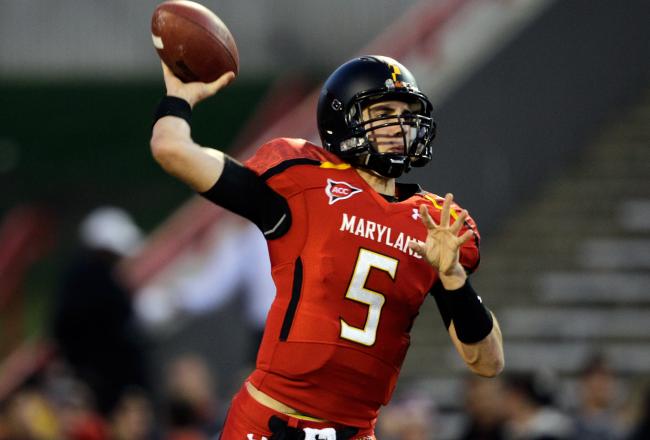 Rob Carr/Getty Images
Just this offseason we have seen multiple college football coaches jerk players around to appease their own vindictive personalities.
Danny O'Brien was screwed to the floor by Randy Edsall at Maryland before the coach finally gave in to pressure to let the talented quarterback—that he was using as a backup—go free. Derek Dooley spent part of his offseason playing hardball with DeAnthony Arnett to stop the wide receiver from getting to a school close to his gravely ill father. Kansas and Brock Berglund went through quite the rigmarole after notifying the quarterback about his release after telling the world.
Now, we've got another instance of a coaching staff putting the kibosh on a student-athlete's plans to leave. Thanks to Graham Watson over at Dr. Saturday, we've been pointed in the direction of Manase Foketi, a lineman at Kansas State, who is being denied his release.
As Foketi told The Wichita Eagle:
They were saying that I owe it to K-State to play another year for them. It was something dumb like that. I got hurt and they gave me my year back and now they want me to play my senior year for them. They say I owe them.

Well, I've never redshirted before. This was my first redshirt year. It's not like they had to fight for it. I've got my degree. I don't see what else there is to do at Kansas State.
That's a pretty cut and dry statement from Foketi, a big tackle that has been working out in California as he waits to hear word from the Wildcats on his future. Foketi has graduated and is eligible for the transfer waiver that stops him from sitting out a season, and as you can see from his statements, he is ready to move on with his life.
Yet Kansas State won't let him go. He played his junior year, absorbed an injury trying to help the Wildcats in his senior season and used his free redshirt year granted to every player, and apparently that isn't enough. The Wildcats want more—more from a player who clearly does not want to be there. So what do you do when you want more but the other party does not want to give it?
Simple: You impose your will on them. Force them into obscurity, so if you cannot get more, then no one of note will draw value out of them. That's the system, as we see Dooley, Edsall and Charlie Weis all get it. That's the system we're all playing in.
And it sucks.
Coaches have the ability to be remarkably fluid; Weis was at Florida for a year before peacing out on them for Kansas, and Dooley spent three seasons at Louisiana Tech before skipping town for Tennessee. Meanwhile, the players, even those like O'Brien and Foketi who have graduated and done what's asked of them, have no such fluidity.
Given the rash of harsh restrictions, outright lack of releases and ugly transfer situations, now is the time to address this glaring issue in the sport. Fix something that will help benefit the players who are putting in the work.
How do you think transfers should be handled?
Conferences and/or the NCAA need to step in to stop this madness. Obviously the institutions have no problem letting these situations go on, as their coaches piss and moan because a player they like (or don't like) is trying to get out of the program. The greater organizations need to step up and standardize these rules.
We're not talking a free release here. We know that football is a competitive game, and allowing transfers within conferences or to rivals is something that no one would be on board with. Rather, the standard should be set at limited restrictions: conference teams and scheduled opponents for the duration of the player's remaining eligibility.
The rules are simple; they would insulate against legitimate fears of game plans and secrets being transferred and still would help the kids get to a place they can be happy.
Ultimately, if the game is about the kids and that's who is important, shouldn't more be done to protect them from a coach who wants to use them up, get some wins and then take off for a bigger paycheck? Shouldn't more be done to allow the players to be as happy with their position as the coaches who block them?
This article is
What is the duplicate article?
Why is this article offensive?
Where is this article plagiarized from?
Why is this article poorly edited?