WWE No Way Out 2012: Best Possible Outcomes for Main Event Matches
June 16, 2012

For everything that WWE does, there has to be a clear direction for it. We all know that has not always been the case, but the creative team at least has to know what to do once the matches are over. 
At No Way Out, the top matches appear to have a clear direction of where they should go. Whether that is where Vince McMahon decides to take things is a different story entirely. 
Here is a look at the top three matches, as well as the best possible outcome for each of them, with analysis on why. 
Big Show vs. John Cena (Cage Match)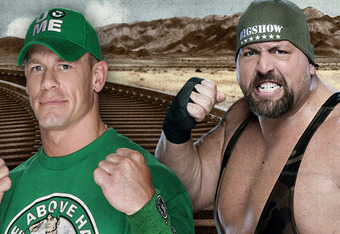 With so many different stipulations in place—or will be put into place on SmackDown tonight—WWE is just trying to throw a lot of MacGuffin's out there to throw everyone off the scent for the Cena-Show match.
To me, the only logical outcome for this match has Show winning. It is probably going to come with some help, either via John Laurinaitis or Vince McMahon, but he still has to win. 
WWE has spent the last month trying to tell the world that Big Show is worthy of being in his new spot, so what purpose does it serve to have him lose to Cena yet again? I don't feel confident about this pick, but it is the smartest outcome for the story that has been built. 
Prediction: Big Show wins
CM Punk vs. Kane vs. Daniel Bryan (WWE Championship)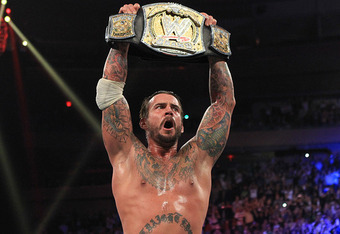 This one is almost too easy, to the point where WWE could try a swerve for the sake of doing a swerve. If anyone other than Kane and Daniel Bryan were challenging for the championship, I might predict Punk to lose. 
Since McMahon is still trying to establish Punk, at least to some extent, having him lose to Kane, who is basically a novelty act now, or Bryan, who won't get any kind of push, is pointless. 
My only request is that we have a clean finish. This whole deal with A.J. playing a role in the outcome is even dumber than adding Kane to what was supposed to be another Punk vs. Bryan match. 
I just want to see Punk and Bryan take Kane out early, so they can wrestle one-on-one for 15 minutes before Punk steals a win with the GTS. 
Prediction: Punk wins and retains the championship
Sheamus vs. Dolph Ziggler (World Heavyweight Championship)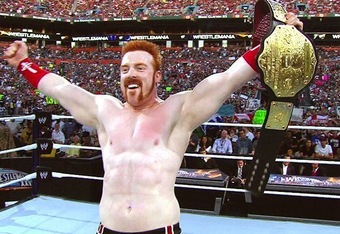 Unlike the first two matches on the list, which do require some analysis, Sheamus vs. Ziggler is as straightforward as it gets. 
As much as I like Ziggler and hope to one day see him get a real run as champion, now is not the time. He was put into this match because of an injury to Alberto Del Rio. WWE has given him no push whatsoever since before the Royal Rumble. 
Sheamus is the star that SmackDown is going to be built around with Randy Orton out. Him losing here is pointless, for so many reasons. 
Prediction: Sheamus wins and retains the championship
Check back for more on the WWE as it comes, and check out Bleacher Report's Wrestling Page to get your fill of the WWE. For more WWE talk, check out Ring Rust Radio for all of the hot topics you just can't miss.