France vs. Ukraine: 5 Things We Learned from Euro 2012 Group D Match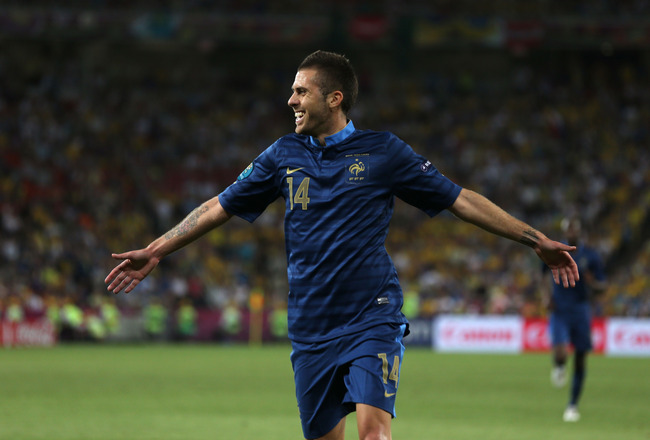 Ian Walton/Getty Images
France did what was needed in their second group game of Euro 2012 and got a 2-0 win over Ukraine. We here at Bleacher Report will give you some takeaways from this game.
In a game that was delayed for almost an hour after the first four minutes of play, the French put on a pretty good display.
Here are five things we learned from the match between Ukraine and France.
Laurent Blanc's Tactical Decisions Paid Off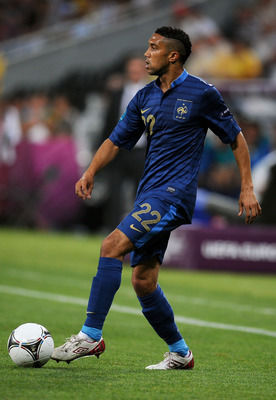 Lars Baron/Getty Images
French coach Laurent Blanc decided to make two changes to his starting lineup which proved to have a great effect on his team.
Gael Clichy came in for Patrice Evra at left-back, and Jeremy Menez came in for Florent Malouda in the attack.
Clichy was sturdy defensively at the back, but it was his movement going forward that helped Franck Ribery have a better overall game.
Jeremy Menez was a threat throughout the game for the French, and though he was a bit lucky to stay on after a rash challenge late in the first half, his goal opened the scoring.
He was certainly more lively than Florent Malouda was against England and should retain his starting position against Sweden.
France Stars Living Up to Expectations so Far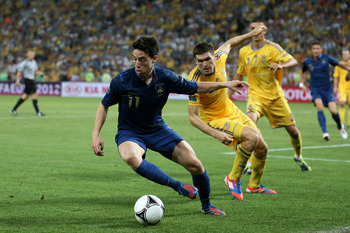 Julian Finney/Getty Images
Samir Nasri, Franck Ribery and Karim Benzema are the main men where the French attack is concerned, and they all looked very good against Ukraine.
They weren't too bad against England, either, but were stifled by their opponent's defensive style. Nasri scored a goal in that game and continued his impressive play with some good moves in possession throughout the entire game.
Franck Ribery was lively down the left side, and his link-up with Gael Clichy—as well as with Nasri and others—was another key component in the fluid, creative play from the French.
Karim Benzema may not have gotten on the scoresheet, but he assisted on both of the goals and was a threat throughout the game with his movement and skills on the ball.
Confident Andriy Shevchenko Looking Sharp for Ukraine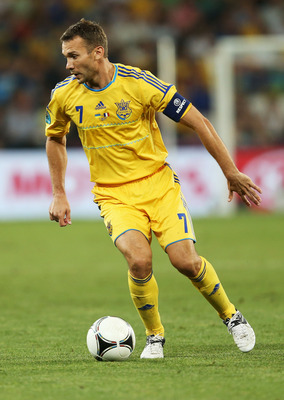 Julian Finney/Getty Images
Many wondered if Andriy Shevchenko could repeat his exploits against Sweden when Ukraine played France. He didn't have the same impact on the scoresheet but looked sharp for the majority of the match.
In the first half, he had a good chance to score, but his shot was well saved by France's Hugo Lloris. He had another sharp effort in the second half go just wide of the top corner.
His movement off the ball throughout the game was good, and one has to wonder what may have happened had his teammates found him when they were on the counter.
If Ukraine Are More Effective on the Counter, They Can Trouble England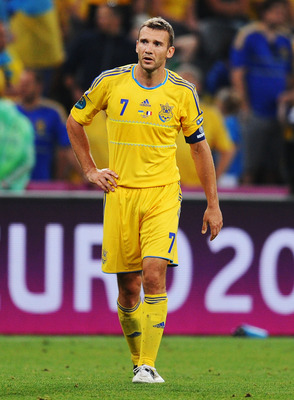 Lars Baron/Getty Images
While the loss certainly hurt Ukraine, the three points they already have in the group mean they are certainly not down and out.
Oleg Blokhin has to get everything right against England, as his side will face a lot of the same pressures that they did against France.
They had some good moments on the counter against France, and if players make better decisions, like finding Andriy Shevchenko after his good runs, they could give the English a lot of trouble.
France Can Go Far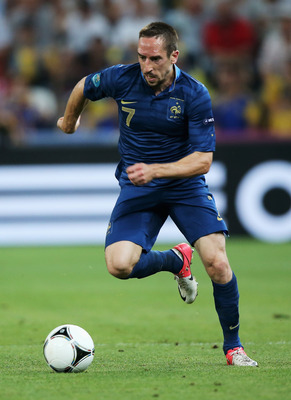 Ian Walton/Getty Images
If the stars of France keep up their play through the remainder of this tournament, they could go far.
They are currently leading the group on points and goal differential and could increase in both those aspects against Sweden.
Right now, they are in prime position to come out on top in the group, which means they would play either Italy or Croatia in the next round. They have the quality to beat either side, though it won't be easy.
Keep Reading