Washington Redskins Schedule Analysis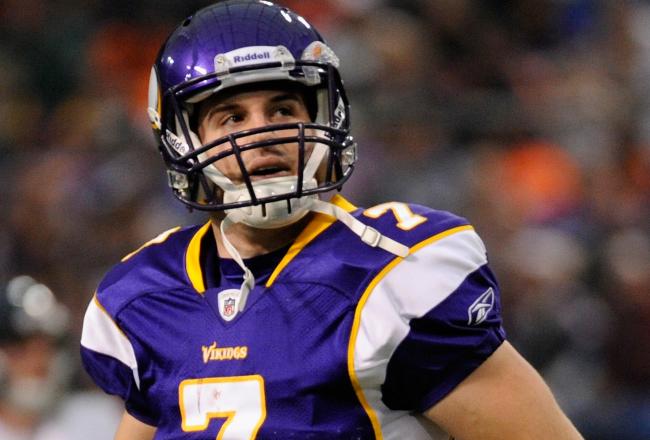 At least the 'Skins get to play the weak Vikings and Browns.
Hannah Foslien/Getty Images
The Washington Redskins are the only team in the NFC East that plays a schedule of opponents that combined to have a losing record in 2012 (125-131), but those opponents still scored more points than they allowed, according to our friends at Blogging the Boys.
And it's important to remember, as we've noted in previous schedule analysis pieces, that there are a lot changes from year to year in a league where approximately half of the playoff teams change each season.
So let's break down Washington's schedule by first looking at teams that might be better, worse and about the same.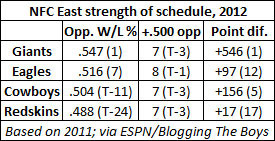 Which Teams Are Expected to Be Better?
Buccaneers: It's almost logistically impossible for the Bucs to be any worse than they were in 2011. Plus, this game's in Tampa, where they were a semi-respectable 3-5 last season.
Falcons: I don't know that they're much better than they were last year, but they certainly aren't any worse than 10-6. This is a team that won 13 games in 2010.
Panthers: They won four of their last six games in 2011 and now Cam Newton enters 2012 with a full offseason under his belt. This is a .500 team, at the very least.
Eagles: The "Dream Team" won its last four games of 2011 and is expected to make a big run this season. Much better than 8-8.
Which Teams Might Be Worse?
Saints: Impossible to tell what this Saints team will look like in 2012, especially in their first game without Sean Payton. Washington gets them at a great time.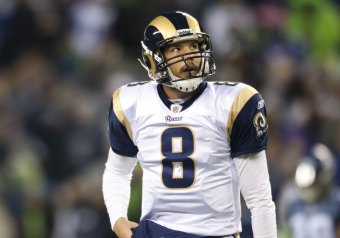 Jay Drowns/Getty Images
Which Teams Should Be About the Same?
Rams: I guess you could argue that they could return to their 2010 form, but I'm not convinced that'll be the case. Still, they certainly can't get any worse than they were last year.
Bengals: Andy Dalton and A.J. Green should only get better, so I definitely don't see Cincinnati taking a step backward, but I'm not convinced the Bengals will be much better than 9-7.
Vikings: I think they're still only a four- or five-win team at best. Do you trust Christian Ponder?
Giants: They're better than 9-7, but they struggled desperately against Washington last season, losing both meetings.
Steelers: They've lost some veterans, but none of those losses causes me to believe they'll be any worse in 2012.
Cowboys: They should be improved on defense, but Washington played them really well last year.
Ravens: They might have Terrell Suggs back in time for a Week 14 matchup with the 'Skins.
Browns: With a rookie quarterback and lots of holes on both sides of the ball, they don't appear as though they're about to take off, but they also shouldn't be worse than 4-12.
What is the toughest game on Washington's schedule?
I feel like I've copped out by stating that eight teams will be similar, but that's just how it worked out. Does that mean Washington's schedule will be the way it looks on paper? Who knows? These things are nearly impossible to predict, so we're just trying to handicap here.
One thing that's interesting: despite playing weaker teams than their divisional peers, it seems as though some of those teams are so weak that we can't even see them improving much this season. That could make things at least a little easier on Robert Griffin III in his rookie season.
Looking at Where They Could Excel
The Redskins struggled to get takeaways on defense last year, but they also had to deal with some very disciplined teams such as San Francisco, New England, New Orleans and Dallas. Against sloppier teams like the Bills, Eagles, Dolphins and Cardinals, they were much better at forcing turnovers.
This year, they again draw the Saints and obviously the Cowboys twice, but they avoid San Francisco and they draw the Bucs, Steelers and Vikings early—all teams that struggled with offensive turnovers last season.
The offense is already expected to be more disciplined with Rex Grossman on the bench, but the defense will have lots of opportunities to make big plays early. And a resultant good start could do a lot for a young team's confidence level.
Looking at Potential Hiccups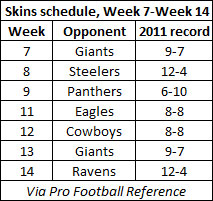 This one's obvious. Between Week 7 and Week 14, the Redskins play only one team that had a losing record last season. So that fast start could lose quite a lot of traction in October and November.
What's more, the only non-winning team they have during that stretch is Carolina, who many expect to make a playoff run with Cam Newton entering his second season. That game's at home at least, but the 'Skins might still be the underdog.
During that stretch, they also play the Super Bowl champion Giants twice, the division favorite Eagles, the 12-4 Ravens and the 12-4 Steelers. That could be very problematic.
Looking at How the Schedule Shapes Up for Robert Griffin III
Starting on the road against a powerful team like New Orleans isn't ideal for RG3, and the Rams' pass rush could give him more trouble than expected in St. Louis in Week 2. Beyond that, though, things clear up. Here's a look at how each of Washington's 2012 opponents fared against mobile quarterbacks in 2011:
(I only include teams that played at least one quarterback who was remotely like RG3.)
Saints: Held Cam Newton in check twice but only sacked him three times in two meetings.
Rams: Roasted on the ground by Michael Vick but held him in check through the air.
Buccaneers: Newton scored four touchdowns on them in two games but wasn't overly effective as a passer.
Falcons: Vick, Newton and Josh Freeman were all solid but not spectacular against them.
Vikings: Tortured by Newton and not especially good against Tim Tebow.
Giants: Bottled up Vick and Vince Young.
Panthers: Had a rough time with Josh Johnson.
Cowboys: Had quite a lot of trouble with Vick and Freeman.
The Bucs and Giants also struggled against Aaron Rodgers, but who didn't? I only note that because Rodgers was good with his feet against those two teams as well.
This article is
What is the duplicate article?
Why is this article offensive?
Where is this article plagiarized from?
Why is this article poorly edited?

Washington Redskins: Like this team?