WWE: Why There Should Be No Rush with Cody Rhodes' Career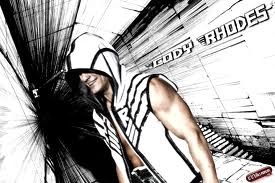 Cody Rhodes. Image by Hit Fan Wrestling Newz
Cody Rhodes has come a long, long way since his days alongside Randy Orton as "The Legacy."
He is in great shape, looks great and his ring attire and promos work well with his gimmick. He already has four Tag Team championships (with Hardcore Holly, Ted DiBiase and Drew McIntyre) and two Intercontinental championship reigns on his resume.
That sounds a lot like a young Bret Hart or Shawn Michaels, does it not?
Cody Rhodes even brought back the "classic" white IC title belt a few months ago. That alone brought him a great deal of attention. He held on to it for quite a while, before dropping it to two veterans in Big Show, and, recently, Christian.
What can be said about this young man now? He seems primed for a great career. Nothing should be holding him back as he leaps forward into the future.
However, in order for Rhodes to become great, he'll need patience and planning. Therefore, putting a World title on him now would be a mistake. WWE must take time to make Rhodes a force to be reckoned with.
Here's why:
Begin Slideshow

»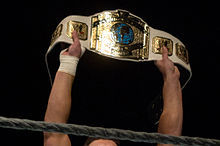 Cody Rhodes as Intercontinental Champion. Image by Wikipedia
Why rush things?
WWE has a knack for ruining something that has immense potential just to speed things up. Look at their disastrous pay-per-view schedule. Way too many in one year. Keeping that pace means people never stop and stories must continue.
What once took many months to unravel now happens in the space of two or three. Cody Rhodes held onto the Intercontinental Championship for over eight months, but unlike John Cena and the Miz, he never had a feud.
Things need to slow down a little, and gradually building up this young and talented performer will avoid a failed push—like the ones with Alberto Del Rio, Kofi Kingston, Jack Swagger and many more.
His fate should resemble The Miz's, who held the WWE title for a long time, yet was made to look like a coward. No one really enjoys that, do they?
Cody Rhodes is 26 years old, very young and full of potential. Don't mess this up, WWE!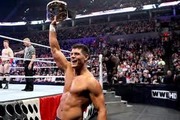 Great champion! Image by WWE
CM Punk and Sheamus are the respective WWE Champions at the moment, and they are involved in interesting programs with equally-deserving candidates like Daniel Bryan and Dolph Ziggler.
Notice how there is no sign of Cena or Orton anywhere near that? This is good news, because it means worthy people are getting pushes right now. So Cody Rhodes doesn't need to be shoved in there without a good reason.
He should continue his feud with Christian, who is a former World Heavyweight Champion and all-round favorite veteran. It is good for both performers and for the Intercontinental Championship, which seems ready to return to its glory days of old.
Doing it this way allows for some of the spotlight to fall on Rhodes and gives people a taste of what the WWE Championship could someday be. Fans need to get used to seeing someone like Rhodes. They need to grow into him. That formula worked well for many years until WWE started moving everything too fast.
Case in point: Alberto Del Rio. All that hype and pressure resulted in no one caring, because he bored people!
Slow and steady wins the race! Cody is the forerunner and has all the tools he needs.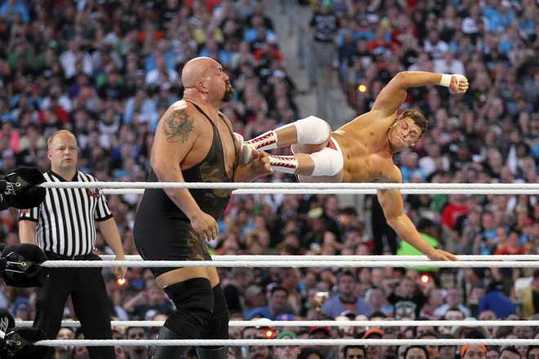 Nice drop kick! Image by the Miami Herald
No one said it was all about John Cena and John Laurinaitis, did they?
The mid-card of WWE is where Superstars are made. Bret Hart, Randy Savage, Shawn Michaels, Triple H, The Rock, Stone Cold—all synonymous with excellence. And all have been in the mid-card at one point in time.
The same thing applies for Cody Rhodes. Being in a match with Christian, Big Show or hopefully soon, a unification match, will only serve to keep him strong and relevant. It makes the mid-card interesting again and reminds the world that this is the training ground, the place to be if you ever hope to learn the tricks of the trade in order to become the WWE Champion.
You have your "main-eventers" with their hands full at the moment, but you still need to fill the three hours for pay-per-views and the two, soon-to-be-three, hours of Raw. How can this be achieved unless your mid-card is ready?
Now is the time to do things right by Cody Rhodes and even guys like The Miz, who are in between somewhere. Putting the IC belt on Christian was a wise move, and it will pay off, just like holding off on the "Dashing One's" World title aspirations has...for now.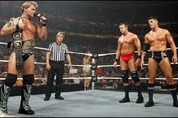 Night of Champions 2009. Image by Wrestling Valley
First there was Randy Orton, then Big Show. Now, it's Christian and hopefully soon, a great program leading to the unification of the Intercontinental and United States championships.
Nothing is set in stone, but the way things are going, it seems very likely that it will happen come year's end. And Cody Rhodes is the prime target to put that sole second tier title on.
This would mean all eyes would be placed on him, which could attract the attention of some big-time players. One in particular should be kept in mind: Chris Jericho, the master of manipulation.
As a nine-time former IC Champion, vying to make it a nice, round 10, it would be a great way to ensure he ends up in the Hall of Fame the minute he hangs it all up. Working a program with Cody Rhodes could be magical.
Both have charisma, looks, skills and talent. It could become one of the best programs of all time. The World Heavyweight Championship already comes second to the WWE title, but this would make it fall to number three and eventually disappear!
With Cody Rhodes involved in a program with Jericho, you get a mix of old and new, if you will—a taste of things to come, while experiencing greatness from the not-so-distant past. A win-win situation and a real treat for all devoted WWE fans.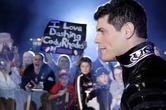 See, people DO love you Cody. Image by Beneath the Mat
There is no doubt about it, Cody Rhodes will become as great a name in the future as his father, Dusty Rhodes was.
He will surpass his older brother, Dustin, and win a WWE Championship someday. But this will only happen when all the elements are in the right place.
First, he must continue down this great path he seems to be on, despite the losses, and keep connecting with the fans. Then, there is Money In The Bank to consider. If he gets a hold on that briefcase, here's hoping the company cash it in for a long while, if only to do things differently.
So far, 2012 has been a decent year at WWE. All these changes and new directions are bound to pay off in the long run. Or have they already?
Cody Rhodes is stepping up to the plate and making a difference, whether it be with the Intercontinental championship or the mid-card altogether. The work is great, but it is still unfinished.
As I said in the first slide, he is young and strong, and has plenty of time.