Just How Important Are OTAs to Success in the NFL Season?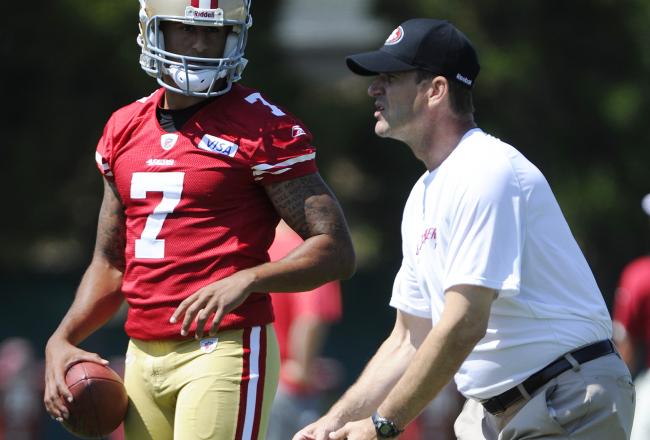 Thearon W. Henderson/Getty Images
At this stage of the NFL offseason, organized team activities (OTAs) are the focus, with the media and fans eagerly watching each second of training for hints of how their favorite teams might perform in the fall. But are OTAs really as important as everyone seems to think?
During the lockout of 2011, NFL head coaches had nothing to do. Minicamps and OTAs were cancelled, training camp would be shortened and coaches were forbidden from even contacting their players. New head coaches, it was thought, would be at a massive disadvantage without a chance to install their systems.
According to the Philadelphia Daily News, some of these head coaches with nothing to do got together and had dinner. John Harbaugh, Baltimore Ravens head coach, said Detroit Lions head coach Jim Schwartz had some surprising words of advice for his brother Jim, newly appointed skipper of the San Francisco 49ers:
Jim Schwartz told him basically there's no way you're going to be able to get it done [if the lockout lasts into the summer]. He told him there's no way you're going to be able to accomplish what you need to accomplish in two weeks if this thing lasts a while.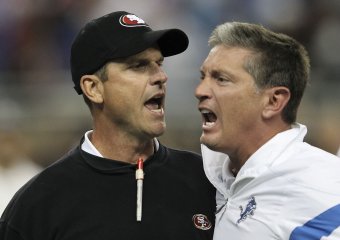 Leon Halip/Getty Images
The lockout didn't end until July 25, but Harbaugh accomplished an awful lot: He led his team to the NFC championship game and beat Schwartz and the Lions at Ford Field on the way. Clearly, OTAs aren't as important as most coaches would have you believe.
According to ESPN's John Clayton, the reduced practice time is "giving coaches fits," severely limiting the time they have to work on the little things. Clayton wrote:
Cincinnati Bengals defensive coordinator Mike Zimmer said he's found the toughest part of getting his defense ready is not having the time to teach and perfect press-coverage techniques. Those coaching tactics are now reserved for minicamps and training camp, meaning cornerbacks will have roughly 18 practice days—minicamps and the first two weeks of training camp—to work on those skills before the first preseason game.
Some coaches are struggling to abide by the rules forbidding live blocking and tackling. Pete Carroll's Seattle Seahawks lost two days of OTAs when fans and media observed some live hitting (and a subsequent tiff between players).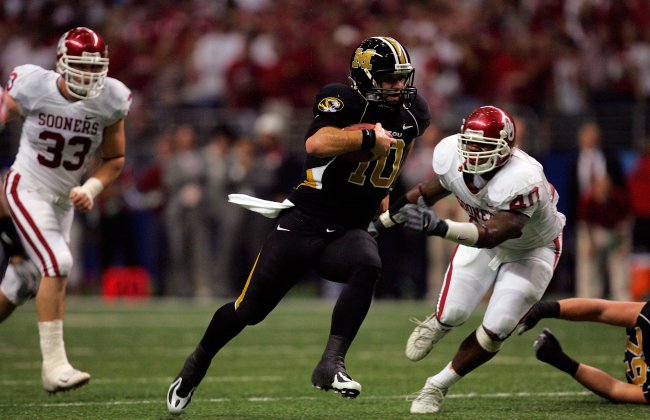 Ronald Martinez/Getty Images
Similarly, the New Orleans Saints had to turn over practice tapes to the league when WWL-TV reported linebacker Curtis Lofton hit quarterback Chase Daniel, kicking off a two-minute-long donnybrook.
Before the new CBA, voluntary offseason practices were considered anything but. Pro Football Talk routinely referred to OTAs as "involuntary voluntary" practices, as coaches often spoke poorly of, or temporarily demoted, any player who dared not show up.
In a May 30, 2007 article called "Does the NFLPA Even Exist Anymore?," PFT's Mike Florio savaged the NFLPA for failing to stick up for its bargained rights:
In the offseason, contact is forbidden in Organized Training Activities and minicamps; the union has negotiated this right for the players. Yet contact is prevalent. There are photos of it. There are quotes from players. And the union only comes out of its shell when the evidence is overwhelming, as it was two years ago when the Redskins posted video of impermissible one-on-one contact drills on the team's web site.
The NFLPA stepped up during the lockout, fighting hard for fewer padded practices, fewer OTAs and much stricter enforcement of the existing rules about offseason contact.
Of course, every team will push the boundaries of the new rules, and what constitutes "live" blocking and tackling could depend on who's watching. Media, and fans when invited, will report on what they see at practice.
Coaches now have to be extremely careful in policing their minicamp and OTA sessions or risk losing what precious little practice time they've got left.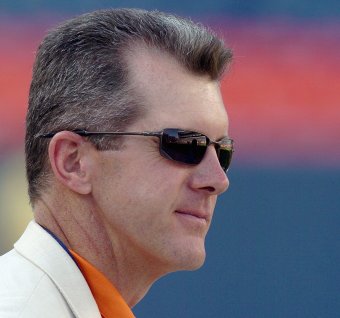 Steve Dykes/Getty Images
But as Ted Sundquist, former Denver Broncos GM, recently wrote, that practice time proved not to be precious last season. He compared indicators of "sloppy" play between the 2010 season and 2011, broken down in this table:
| | | |
| --- | --- | --- |
| Statistic | 2010 | 2011 |
| Total Interceptions | 511 | 506 |
| Total Fumbles Lost | 349 | 303 |
| Total 4th Quarter Comebacks | 60 | 70 |
| League Passing % | 60.8% | 60.1% |
| Total Points Scored | 11,238 | 11,356 |
| Total FG % | 82.3% | 82.9% |
| League Passing TD% | 4.3% | 4.3% |
| League Interception % | 3.0% | 2.9% |
| League Sack % | 6.1% | 6.4% |
Sundquist concluded:
Overall, the lack of offseason preparation doesn't appear to have affected the end result in such a blatant manner as to justify the need for status quo or even more offseason programs. Having both been a coach (college) and worked with coaches (pro), it's inherent in most of their makeup that "enough is never enough."
Most head coaches would have you believe every second of practice is critical—but Jim Harbaugh, and the rest of the NFL, proved last season that you can have a successful regular season without a second of OTAs.
This article is
What is the duplicate article?
Why is this article offensive?
Where is this article plagiarized from?
Why is this article poorly edited?