5 NFL Franchise Cornerstones That Will Be Revealed in 2012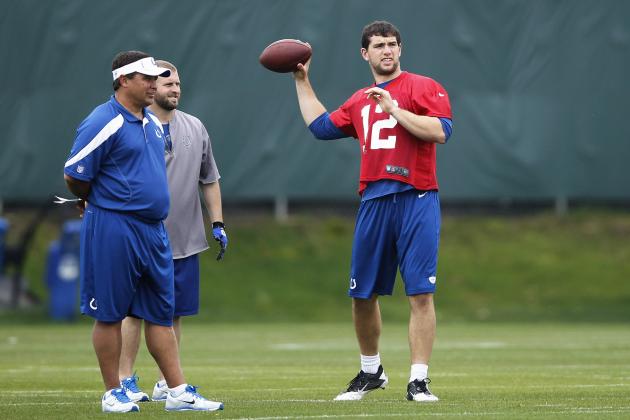 Joe Robbins/Getty Images

The offseason is a time of movement, whether it is experienced players changing teams in free agency or new players coming in through the draft.
For some players, their new teams will be a temporary arrangement until they move on to greener pastures in their careers. Others will stay with the franchise, but will never become remarkable players.
Only a very few players who move to a new team or enter the league for the first time will be the type of cornerstone that a franchise can build a dynasty around in the NFL.
These players will eventually become the faces of their franchises, just like Tom Brady, Aaron Rodgers and Ray Rice are today.
Which incoming players have the potential to be the next cornerstone for their respective franchise? Keep reading to find out.
Begin Slideshow

»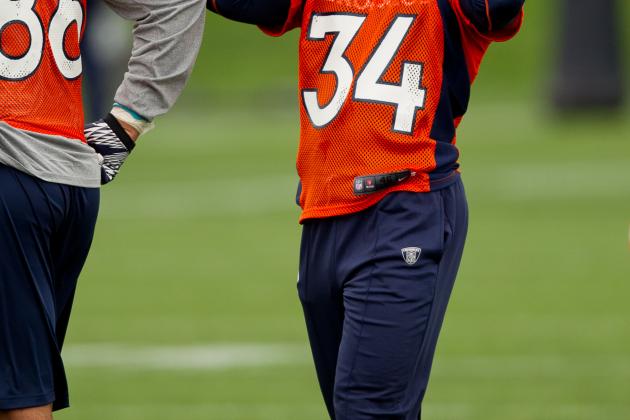 Justin Edmonds/Getty Images

Ronnie Hillman has not generated much conversation as an up-and-coming running back for the Denver Broncos, but he will make an impact on the field.
Willis McGahee is a great running back who will certainly win the starting spot at the beginning of the season, but even if he is able to stay healthy he cannot take all of the carries.
Enter Ronnie Hillman, who should see some significant carries this season if he is able to live up to his potential, even as a No. 2 back.
A third-round pick, Hillman is quick (he posted a 4.45 in the 40), agile and has good hands that make him an ideal receiving option for Peyton Manning. He's built in the squirrely, tough-to-catch mold that Darren Sproles has proved can be dangerous to the opposition.
He may not be named the starter in his rookie year, but Hillman has the potential to evolve into a franchise cornerstone for the Broncos as their aging offensive veterans retire and turn over the reins to their younger counterparts.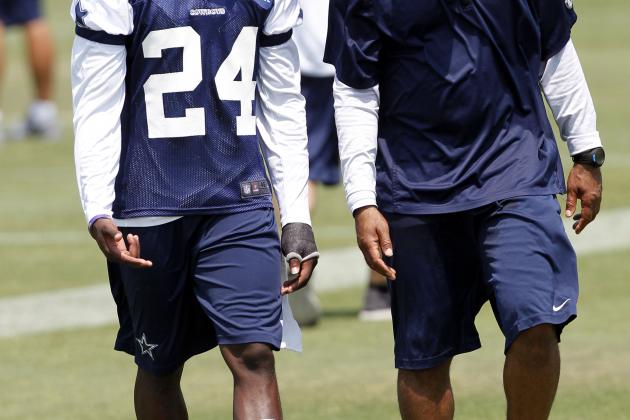 Layne Murdoch/Getty Images

The Dallas Cowboys still have some kinks to work out on both sides of the ball, but they can rest a little easier knowing that Morris Claiborne will be a core player at cornerback for years to come.
An explosive, athletic defender who uses his size to its full potential, Claiborne will breathe new life into a Dallas secondary that has been lackluster in recent years.
Claiborne will certainly make an immediate impact on the field as a rookie, but his true value will be the years of consistent excellence that he should be able to bring to the field. He will be a key piece that the rest of the Cowboys defense will be built around.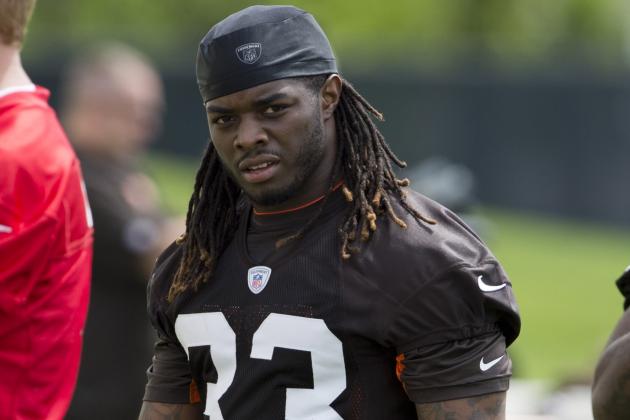 Jason Miller/Getty Images

The Cleveland Browns need an offensive spark, and they have turned to the draft to find it, trading up in order to secure running back Trent Richardson.
A powerhouse running back, Richardson seems to be the whole package that coaches hope for in their ground game. He has good vision, lots of power and the speed to outrun most defenders once he breaks away.
Widely viewed as one of the most promising young running backs to enter the league in recent years, Richardson will have a steep hill to climb alongside rookie quarterback Brandon Weeden and a young Browns offense.
Richardson should be able to make an immediate impact both on the ground and as a fail-safe receiving option, which will give the Browns a threat that they can use to their advantage.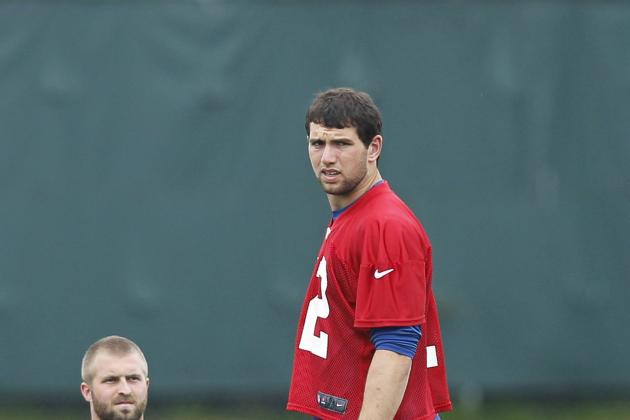 Joe Robbins/Getty Images

The Indianapolis Colts selected Andrew Luck with their first overall pick in the draft with the intention of turning him into the cornerstone of their franchise.
All indications so far (limited as they are) point to him living up to the hype.
Luck has apparently made himself right at home in Indianapolis. He may have had to miss the initial Colts' training camp activities due to Stanford using a non-standard quarter system, but he seems to be none the worse for the wear.
For a young man tasked with stepping into the very big shoes left by Peyton Manning, Luck so far looks like he's up to the challenge. The jury is out on whether he will find success in his rookie year, but regardless, the Colts seem comfortable placing the future of the franchise in his hands.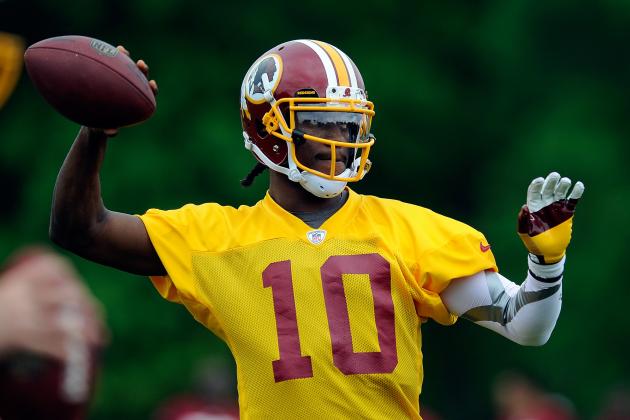 Patrick McDermott/Getty Images

Historically, pairs of quarterbacks selected with the No. 1 and No. 2 draft picks tend to end up with one man succeeding and one man falling off into relative obscurity.
That being said, with the way things look so far in training camp, it appears that 2012 may be the year that that trend is finally balked.
Robert Griffin III has managed to turn plenty of heads so far in Washington. A Heisman Trophy winner, Griffin is a mobile, accurate quarterback who will be able to keep plays alive with his athleticism. He's the clear starter which means that he, like Luck, will have the chance to build his stock from day one.