Mark Munoz is a fighter who is often described as a nice guy.
When it comes to the man that goes by the nickname of the "Filipino Wrecking Machine," there's no mean mugging, no chest thumping, no trash talk—just a regular guy who makes his living by fighting inside a cage.
Munoz made his UFC debut in March of 2009, suffering a first-round knockout loss to Matt Hamill. Since that defeat, he has been making a slow and steady climb up the middleweight rankings, losing only once in his next eight fights.
That loss, a split decision, came to Yushin Okami in August of 2010.
After losing to Okami, Munoz ran off four consecutive wins, including a TKO win over Chris Leben. The victory over Leben earned him a shot at Chael Sonnen and, with it, whispers that a victory would put him in line for a shot at UFC middleweight champion Anderson Silva.
Before Sonnen and Munoz could meet inside the Octagon, Munoz was injured and pulled from the fight.
If both fighters win, who is more deserving of a title shot?
Following surgery to his injured elbow, Munoz is back and scheduled to face Chris Weidman on July 11, while Sonnen faces Silva on July 7.
The timing of the two fights and the circumstances that knocked Munoz from his previously scheduled battle against Sonnen would lead some to believe that a win over Weidman would be enough to put Munoz back in the title shot conversation.
This is especially with another top contender, Michael Bisping, riding the pine due to injury.
However, that may not be the case. One of the UFC's newer signings, Hector Lombard, may get the nod if he earns a win in his upcoming UFC debut (via MMAJunkie.com).
Lombard was originally set to face Brian Stann in his first UFC fight, but an injury to Stann, along with the Bisping injury, now has him matching up against Tim Boetsch at UFC 140.
A win there may earn Lombard a shot at the winner of the Silva versus Sonnen bout.
When news that a potential organizational newcomer, even one with a record of 31-2-0-1, could earn a title shot with one UFC victory, reached Munoz, he got about as angry as we have ever seen him.
Munoz, speaking to MiddleEasy, had the following to say:
To be honest with you, I truly believe he's jumping me and that he needs to earn his stripes in order to be able to fight for a world title. I'm just being real.

I've been in this organization for almost three years and I've been earning my stripes, and I did lose a couple times. I lost to Matt Hamill and I lost to Yushin Okami, and I take full responsibility for those losses, but at the same time I came back and proved everybody wrong in developing and improving a lot of things I had holes in and know I'm a well rounded fighter.

It's gotten me to be one of the top five fighters in the world.
Munoz has a point: He has been with the organization for quite a while and has worked his way up the ladder. On the other hand, Lombard had previously been recognized as one of the top fighters not fighting under the UFC's banner.
With a dominant win over Boetsch, he may be worthy of a shot at the winner of Silva versus Sonnen.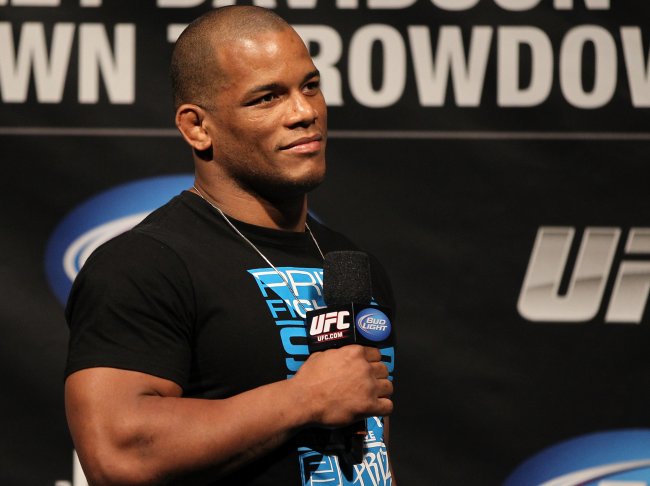 With all this being said, there's still one thing that has to happen before either Munoz or Lombard need to worry about a title shot: winning their next scheduled bouts.