20 MLB Moments That Gave Us Goosebumps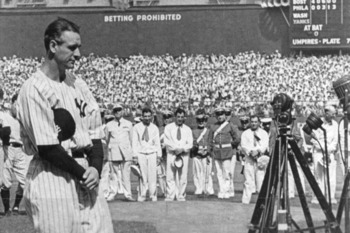 Photo Credit: ESPN
Major League Baseball has given us some truly amazing moments through the years, from legendary home runs to heart-warming moments and everything in between.
Every so often, a truly iconic moment comes along—a moment that literally gives fans chills, and will continue to do so no matter how many times they see it.
So here is a look at 20 MLB moments that gave us goosebumps, and while they may not all invoke that response, you will be hard pressed not to react that way to at least a handful of these legendary moments.
Keep Reading