Brooklyn Decker Weighs in on Great Erin Andrews Debate
June 14, 2012

There is a great debate being waged that threatens to take over the entire nation. Brooklyn Decker finally chimed in with her thoughts on whether Erin Andrews' breasts are real or enhanced. 
Yes, we have a world-class model with some amazing assets for herself weighing in on a ridiculous question we wouldn't mind being answered. 
This is the best kind of nosy, America. It's the kind that allows us to devolve into deplorable discourse on boobies. 
TMZ first stoked the fires with this report that wondered if Erin Andrews' bikini bod boasted a great deal more boob than it once did. 
We weighed in with our own assessment—which was really just some bikini shots to work in tandem with our jaw being on the floor.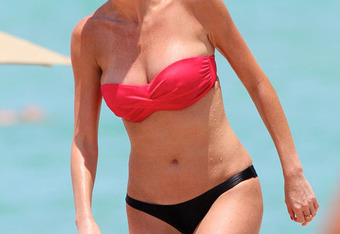 We now have another delicious turn as Sports Illustrated swimsuit model Brooklyn Decker brings the debate to a close with this tweet:
Shouldn't humor this inquiry, but in defense of @ErinAndrews "They're real and they're spectacular." (Thanks to @chrissyteigen for this gem)

— Brooklyn Decker (@BrooklynDecker) June 13, 2012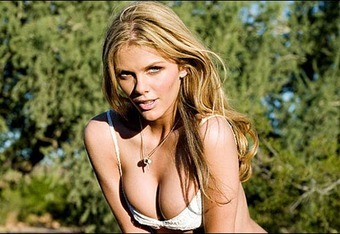 Well, I am glad we can out this thing to rest as we get some closure on the issue. I have no clue how Decker knows, and will try to rack my brain on the possibilities. 
Of course, this allows for the obligatory Seinfeld clip that made this beautiful tweet possible. 
As for Andrews, she continues to rise back in popularity on ESPN. The bikini shots have the internet buzzing and her video triumph with Vanilla Ice was pure hilarity. 
This is all just a bunch of nonsense, but it serves to prove Andrews is most definitely back to being a media darling. 
I, for one, will not be complaining about such things. 
Follow me on Twitter and help me bring sexy back.