WWE: 7 Stars to Build the Midcard Around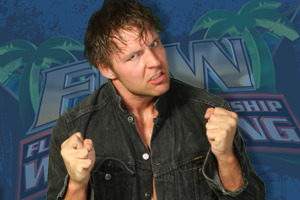 Image courtesy of fcwwrestling.info
With the advent of Monday Night Raw becoming to a three-hour show permanently, in an ideal world, WWE should use the extra hour to promote some of the younger stars they have under contract.
Their developmental territory, FCW, has several stars who already have wrestling experience from the independent circuit, and their main roster has several men who have been misused or under-promoted in the last few years.
WWE's midcard (Intercontinental/US Title) scene used to be where the future WWE or World Champions were built.
Nowadays, it's like a wasteland for people that WWE have no clue what to do with.
Before I get into who I've chosen to go on this list, I'm going to give honorable mentions to current superstars who didn't quite make this list.
In my opinion, men like Kofi Kingston, Cody Rhodes, Dolph Ziggler, The Miz, Rey Mysterio and Alberto Del Rio are above the midcard scene.
They're men who I look at as being upper-card superstars—not quite main-eventing, but beyond IC/US Title level at this stage in their careers.
Tyson Kidd is another name who deserves an honorable mention, and if he wasn't going into a tag team program with Justin Gabriel in the near future, then he's one who would definitely be on this list.
Feel free to leave your own suggestions for superstars that WWE should build their midcard around over the next 12 to 18 months. Let's get to it.
Begin Slideshow

»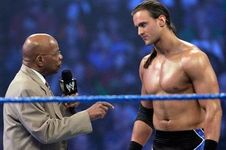 Image courtesy of wwe.com
Towards the end of 2009, everything seemed to be going well for "The Chosen One," Drew McIntyre.
He was the Intercontinental Champion and he'd been endorsed by Vince McMahon.
Fast forward a couple of years, and he's barely mentioned on SmackDown. Most of his appearances either come on Superstars or in the dark matches before a TV taping.
McIntyre can clearly wrestle, and he has a good look and a ton of charisma.
My feeling is that McIntyre's been booked so badly because of the attitude he developed during his initial push.
I'm sure he's learned his lesson by now, and it's time for McIntyre to be one of the young superstars that WWE builds their midcard around.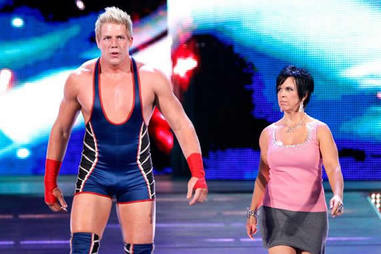 Image courtesy of wwe.com
For everything I've just said about Drew McIntyre, the same can be said for Jack Swagger.
Swagger is a tremendously underrated worker, but he's been booked so poorly because of the way he rubbed people up backstage during his World Heavyweight Title run in 2010.
He's held the US Championship since, but only for a cup of coffee. Since then, he's been relegated to jobbing to the likes of Brodus Clay and Santino Marella.
WWE seems to like to punish actual workers and push comedy acts.
I understand the reason, but by making guys like Swagger look bad for so long, it means that the crowd can't invest in them seriously anymore.
To try and make him stand out, I'd separate him from Vickie Guerrero and overhaul his gimmick.
Make him a submission specialist who runs through the competition.
Despite how he's been booked over the last couple of years, Swagger's situation isn't quite as bad as McIntyre's.
At least he's on TV semi-regularly. When WWE needs a good heel to put on a decent match with a main-eventer, they turn to Swagger more often than not.
WWE still clearly thinks a lot of him, so Swagger should be a staple of WWE's midcard scene until he's built up for a future main-event push.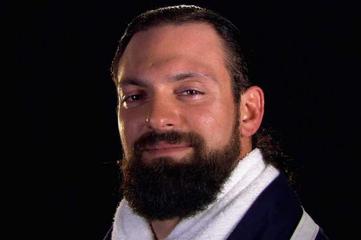 Image courtesy of wwe.com
The first step to WWE taking their midcard to the next level would be to have Damien Sandow win the US Title from Santino Marella.
Santino doesn't need the belt, and it's becoming more and more worthless the longer he holds it.
Sandow would be the perfect person to take the US Championship and bring back some credibility to the belt.
Sandow's gimmick is playing a condescending, intellectual heel who has no time for people that he feels are intellectually inferior to him, so the storyline between him and Santino practically writes itself.
I don't think his current gimmick will get him beyond midcard level, but at least it would help him to become a dominant force in the WWE.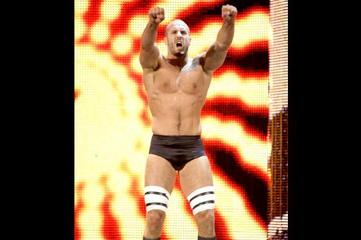 Image courtesy of wwe.com
Former ROH star and half of the "Kings of Wrestling," Antonio Cesaro (otherwise known as Claudio Castagnoli) is going to be a huge star in WWE.
His wrestling pedigree speaks for itself. He's wrestled all over the world for companies like ROH, PWG and CZW before finally signing with WWE late last year.
Cesaro's current gimmick is that of an ex-rugby player who was "banned" from the sport for showing excessive aggression.
The fact that he was called up to the main roster so quickly after signing with the company shows me that WWE have high hopes for Cesaro.
He's only been used sparingly thus far, but when he's not been on the show, WWE have run video packages about him so the crowd still knows who he is.
Until he's used to working the style that WWE likes, I fully expect him to be a mainstay in the midcard for the next year or so.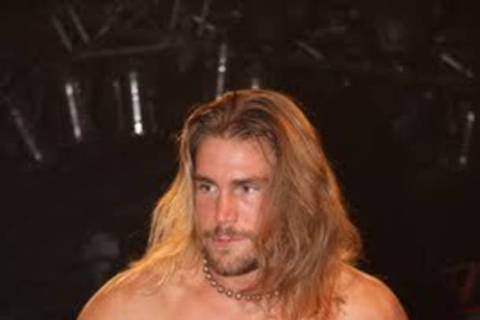 Image courtesy of allvoices.com
I feel sorry for Chris Hero.
When he finally signed for WWE along with his long-time tag team partner Claudio Castagnoli (Antonio Cesaro) last year, he was given what could be one of the worst names in wrestling history: Kassius Ohno.
Oh no! Why? What does it mean? Is it because the initials spell out KO? Wow, great move!
Sarcasm aside, he's one of the best wrestlers out there today, and now that his former partner is a part of the main roster, it seems like only a matter of time before Ohno is with him on the road.
If you've never seen any of his work, go on YouTube and search for either "Chris Hero ROH" or "Kassius Ohno FCW," and you'll see why he's definitely one to watch.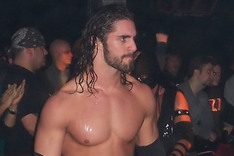 Image courtesy of bleacherreport.com
As of right now, Seth Rollins is one of the best prospects WWE has to offer.
Like so many others before him, Rollins previously competed in ROH (under the name Tyler Black), where he won acclaim for being one of the best stars on the independent circuit.
He's been under contract since 2010 and was close to being called up to the main roster twice before, but plans fell through.
His main feud in FCW has been with the next man on this list, and to say that they've torn the house down countless times would be an understatement.
The one problem I have with WWE's developmental system is that they keep guys who can already wrestle, like Rollins, Cesaro and Ohno, down there too long before calling them up.
It's not like these guys are fresh out of college with no wrestling experience, so why aren't the ones who are good enough fast-tracked to the main roster?
Rollins can easily outwrestle half of the men on the roster, so why hasn't he shown up yet?
We're about to see him in the near future when he debuts as part of the new season of WWE NXT, which will heavily feature guys from the FCW roster.
When you see what he can do, then you'll realise just how big of a star that Rollins can become.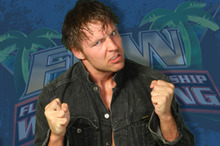 Image courtesy of fcwwrestling.info
If you want to talk about someone who's a natural heel, Dean Ambrose is your man.
He reminds me of Triple H, as he's a bad-ass heel who can back up what he says in the ring.
Over the last few months, as well as his epic battles with Seth Rollins in FCW, Ambrose has been embroiled in a Twitter war with Mick Foley.
Believe me when I say this: Ambrose has all the tools in the world to be one of the best heels that WWE has to offer.
Ambrose is so far ahead of others developmentally in terms of his unusual offense and mat awareness, and he has a tremendous aptitude for selling moves. He makes you believe everything he does.
He's spent the last six months working dark matches and house shows to perfect working in front of a WWE crowd. In my opinion, it's only a matter of time before he's on the main roster.
Do you want to know the really frightening thing about Ambrose? He isn't 27 until December.
In today's world, the best superstars have around a decade at the top, so Ambrose has all the time he needs to make it there.
He won't be immediately pushed to the main event, but if he can solidify himself as one of the centrepieces of the midcard scene, then the sky's the limit for Dean Ambrose.