US Open 2012 Pairings: Most Intriguing Stars to Watch in Today's Opening Round
June 14, 2012

Andrew Redington/Getty Images
The 112th U.S. Open is set to get underway Thursday, and a whirlwind of rumors and predictions are already flooding the golf world.
Historically, the Open is regarded as one of the toughest tournaments to play in. However, in 2011, the field put that notion to rest when 20 players broke par and kid-sensation Rory McIlroy set the tournament record with a blistering 16-under par performance to capture the title at the Congressional.
Last year's friendly venue could prove to be an anomaly. Previous winners are not always players that jump right onto the scene and dominate. It takes time and a pedigree to make it at the Open, years of studying, practicing and playing the course and moving up the leaderboard every time out.
Previous Opens winners at this year's venue, the Olympic Club in San Francisco, include Jack Fleck (1955), Billy Casper (1966), Scott Simpson (1987) and Lee Jenzen (1998), certainly valued golfers, but none of them are household names by any measure. It should be a clue that this venue is as vaunted as any course can be.
If you think last year's records are going to stand, the USGA has proven in the past that they can go completely in the other direction when that sort of situation arises. The best case is 1974, when the Open became known as the "Massacre at Winged Foot." After Johnny Miller shot a 63 at Oakmont the previous Open, the course was changed and became traitorous, with Hail Irwin winning with a seven-over par record, the highest winning record for any Open in history.
With that being said, this year's crop of 156 players is sure to try and tackle the course. However, only one can win, so here are four intriguing players to watch out for as the tournament unfolds: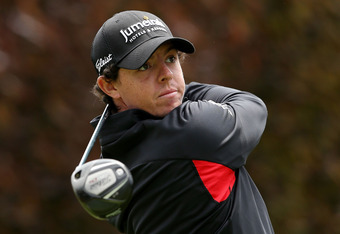 Ezra Shaw/Getty Images
Tiger Woods: Like most tournaments, when you're talking about winners, losers, risers and players who drop, it starts with Tiger Woods.
After battling knee injuries and issues off the course for the better part of four years now, Woods appears to finally be putting everything back together. He won the Memorial tournament last weekend after shooting nine-under par and has seemed to put together his driving and putting again, the putting being especially important as that allows him to get bailed out of bad iron shots at times.
However, the million-dollar question is whether or not Tiger can translate last Sunday's win over to a tough venue, where the stakes are ten times higher. He's paired with Phil Mickelson and Bubba Watson for the first two rounds, and if he can make it through the first cuts inside the top 20, look out.
Tiger has a chance to validate his consistent performance at this year's Open, where's won three times during his historic 14-year career. Look for Tiger to be in the hunt for the win if he can weather the storm early.
Rory McIlroy: There just can't be any list that doesn't include Rory McIlroy these days when it comes to predicting tournament winners.
After blowing away the rest of the field with a 16-under par performance last year to capture his first major championship, McIlroy is looking to repeat as he lands in the Bay-area. However, it's not going to be easy, as this will be the first time he will play at the Olympic Club.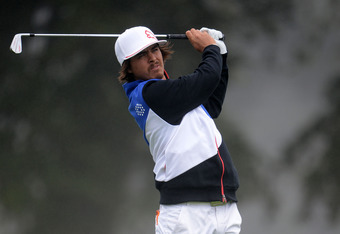 Stuart Franklin/Getty Images
McIlroy is coming off a seventh-place finish in last week's St. Jude Classic, and although he recorded a double-bogey on the final hole after hitting a tee shot into the water, 71 strong holes is nothing to scoff at. His strong performance last week is uplifting, considering he missed his previous three cuts.
McIlroy is paired with Luke Donald and Lee Westwood, representing the world's top three players. Although the grouping may not garner the most attention compared to the rest of the field, it's certainly an impressive collection of talent to watch.
Look for McIlroy to be in the running as he looks to repeat. 
Bubba Watson: It's a contrarian pick, but Bubba Watson, like many of the young players in the field today, is playing some of the best golf of his life—sometimes more important when predicting a winner than necessarily attaching a player's skills to the environment he's thrown into.
Watson, 33, is one of the longest drivers in the world, and that doesn't necessarily translate at the Olympic Club, a course consisting of tight fairways, sloped greens and long rough. This is Watson's sixth U.S. Open appearance and he's had a mixed bag of results: missed a pair of cuts, barely made the cut last year (tied for 63rd at Congressional), but he also finished fifth in 2007 at Oakmont, historically regarded as one of the Open's most difficult layouts.
Watson is a fiery competitor and after winning the Masters in April, he's coming for another major. Look for him to be in the chase as the Open unfolds.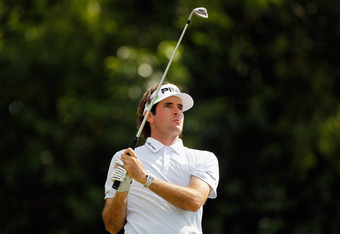 Chris Graythen/Getty Images
Rickie Fowler: At age 23, U.S.-born sensation Rickie Fowler is set to take his game to another level, as he is one of the favorites to take this year's Open crown.
Fowler is playing some of the best golf of his life this PGA season. He has five top-10 finishes in 15 events, and if you throw out last Sunday's abysmal 84 final round at the Memorial, Fowler has finished first (at Charlotte for his first Tour win), tied for second and tied for fifth in his previous three tournaments.
Fowler is getting better and better with every time out, despite the hiccup last weekend. He's ready for the challenge and, according to ESPN's Michael Collins' Top 25 U.S. Open rankings, Fowler is slotted in the top 10.
Look out for Fowler as the young gun looks to become a household name after this weekend.