Euro 2012 Schedule: Most Sizzling Matchups to Watch This Weekend
June 15, 2012

Alex Livesey/Getty Images
Win or go home is the motto.
Euro 2012 is underway and football's top teams have begun to separate themselves from the rest of the pack. The clubs that hit a snag in their early matches must bounce back if they want to advance out of their respective groups. Here is a trio of must-watch matchups this weekend that are must-win contests.
Sweden vs. England on Friday, June 15th at 2:45 EDT
Sweden is the only team in Group D without a point, so they're in desperate need of a W. If England, on the other hand, fails to leave the match with a victory, they'll need help to avoid elimination. England is favored and the more talented team, but if they trip up without Wayne Rooney again, they'll have tremendous pressure on them going into their third game.
Czech Republic vs. Poland on Saturday, June 16th at 2:45 EDT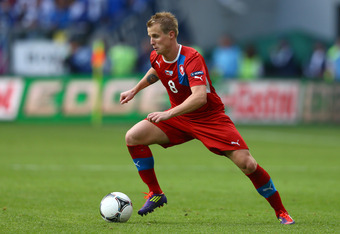 Clive Mason/Getty Images
Russia has yet to lose and Greece has yet to win. If Russia takes care of business, that means the winner of Saturday's match will advance and the loser will be eliminated. Poland is coming off of two draws, but they must defeat the Czech Republic because they're currently behind them in the standings by a point.
If Greece wins, though, the Czech Republic would need a draw to force a three-way tie while Poland would still need a win.
Denmark vs. Germany on Sunday, June 17th at 2:45 EDT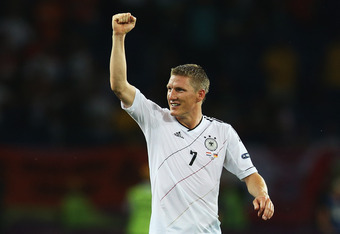 Joern Pollex/Getty Images
Germany already has one of the top two spots in the standings locked up after defeating Portugal and the Netherlands. Denmark doesn't have that luxury. They don't control their own destiny as Denmark needs help from the Netherlands.
If the Netherlands defeat Portugal, a win or draw will allow Denmark to advance. If Portugal forces a tie, then Denmark's only shot to move on is to defeat Germany.
David Daniels is a featured columnist at Bleacher Report and a syndicated writer.