Matt Cain Makes Giants History: Perfection in Pictures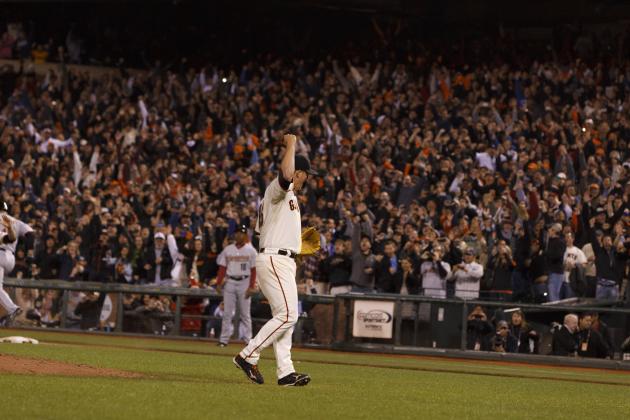 Jason O. Watson/Getty Images

There was something in the air in San Francisco. Something perfect.
Wednesday night against the Astros, San Francisco Giants ace, Matt Cain, looked like he was going to do something special from the first pitch. When the game was over, Cain had made history—he'd thrown the first perfect game in the Giants' 130-year existence.
Cain poured in strikes all night against the Astros, amassing 14 punchouts.
He was aided by fantastic defensive plays from Melky Cabrera and Gregor Blanco. He had every pitch in his arsenal working. Though it sounds crazy, this perfect game, only the 22nd in the history of the sport, seemed likely. Cain was that good.
Let's check out some of the lasting images from Matt Cain's historic night.
Begin Slideshow

»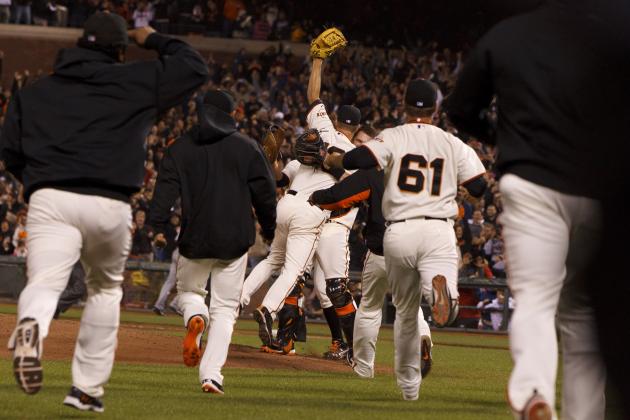 Jason O. Watson/Getty Images
Who says the Giants lack team speed?
Cain was king on Wednesday, and his teammates were quick to crown him. It took them all about two seconds to cover the distance from the dugout to the mound after the final out.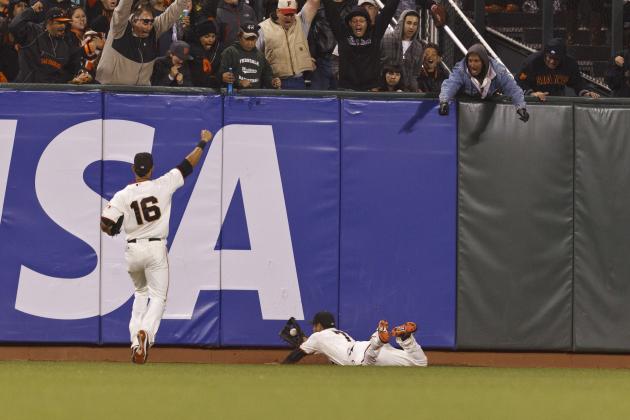 Jason O. Watson/Getty Images
Blanco, preserving history.
Off the bat, it looked like Blanco had no chance to track down the fly ball hit by Jordan Schafer in the 7th inning. Incredibly, Blanco tracked it down, diving to snare the ball, and saving Cain's perfect night.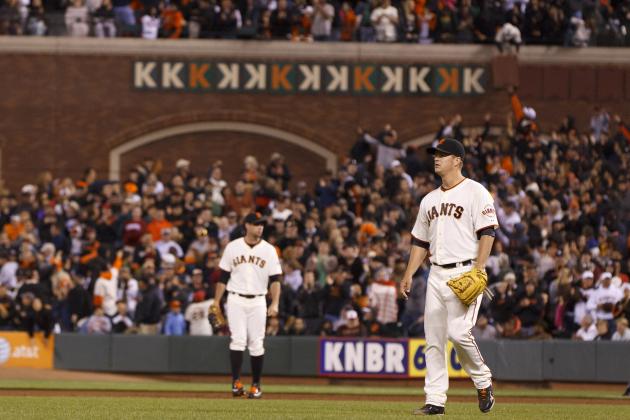 Jason O. Watson/Getty Images
The K's! Oh, the K's!
Cain fanned 14 Astros, the most in his career.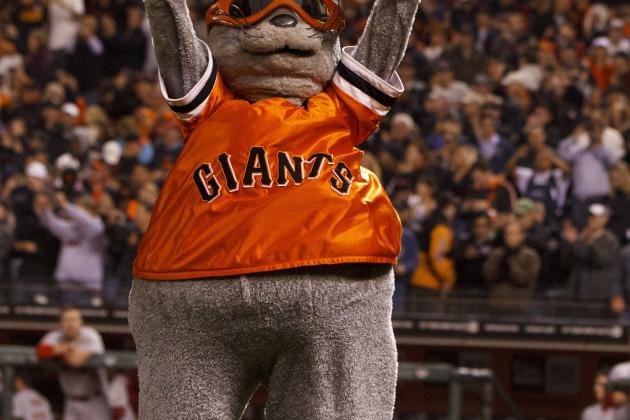 Jason O. Watson/Getty Images
Good enough for Lou.
But not the only one. More than 42,000 fans witnessed history. Cain later autographed Lou Seal's sign.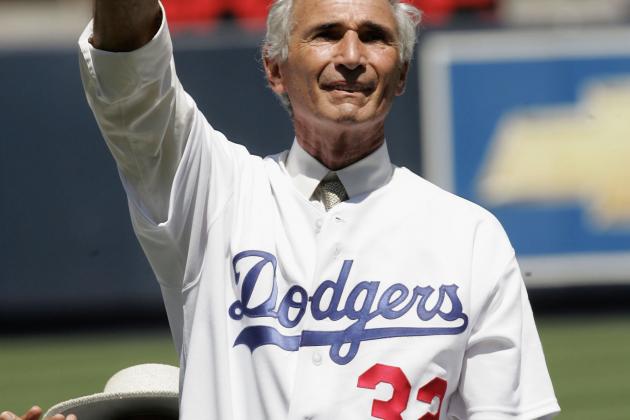 Stephen Dunn/Getty Images
Excuse his uniform.
There have been 22 perfect games in Major League Baseball history. The last man to record one with as many strikeouts as Cain—14—was Sandy Koufax.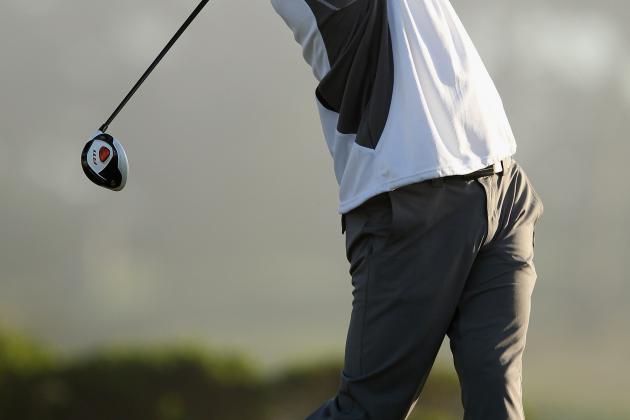 Ezra Shaw/Getty Images
New pregame ritual?
In honor of this week's US Open at the Olympic Club in San Francisco, Cain hit golf balls from home plate with PGA Tour pro Dustin Johnson before the game. Reportedly, Cain bombed his drive 310 yards into McCovey Cove.
Better make this a habit.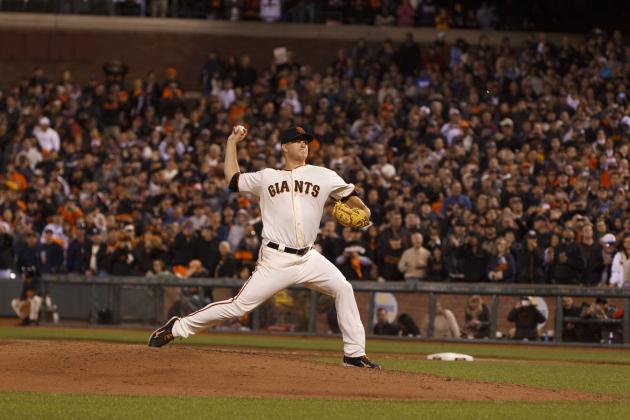 Jason O. Watson/Getty Images
History
Matt Cain gave Giants fans something they'll remember forever. Thanks, Cainer.