10 NBA Players Who Would Look Better with James Harden's Beard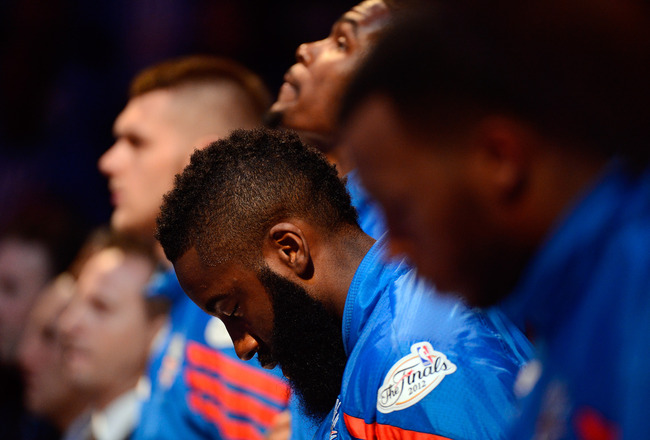 Ronald Martinez/Getty Images
James Harden of the Oklahoma City Thunder has such a luscious beard on his face that it's starting to become an entity of its own. In fact, there are so many people who are fans of Harden's beard, the Thunder might have to start cutting an extra check for his facial follicles.
There's something magical about a beard of that magnitude that makes people look at it and automatically respect the dedication to the beard grower in question, as it takes a lot of work to not only get it to a length like that, but also to make it look good.
However, after seeing his beard so often in the past few months, one can't help but wonder what it would look like scattered around the league on the rest of the players. Which is why I've set out to find who it would fit best.
Who in the NBA would look best with a big, black, bushy beard? I've found that out so you don't have to. Oh, and special thanks to mustachified.com for the instant bearding of the following players.
10. Andray Blatche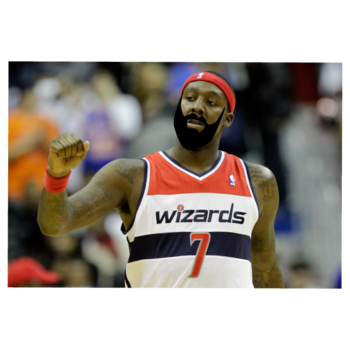 Photo Source: http://wizofawes.com/files/2012/03/AndrayBlatcheWizards1.jpg
Beards are a special thing in sports. They can take a good player and a relatively unknown person and turn them into a phenomenon. Sure it helps if you're good, but that doesn't necessarily have to be part of the equation.
Andray Blatche has fallen into a hole of despair, and it seems like as soon as his contract runs out he's going to be out of the NBA.
However, were he to grow a beard out and become a fan favorite (thereby making the biggest transformation in NBA history), there's at least four more years added to his career.
9. Carlos Boozer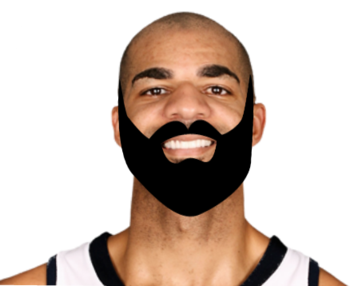 Photo Source: http://ballersfb.nike.com/basketball_content/nba/players/big/carlos_boozer_big.png
Here's the straight truth: Carlos Boozer needs something positive for people to talk about regarding himself for once in his days with the Bulls.
For two years now all anyone has talked about is either how he's been overpaid, how he's too soft or how his hairline keeps magically changing.
Grow this beard (which you have to admit looks pretty smashing on the fellow) and suddenly everyone is in a trance about how suddenly manly he looks.
8. Chris Bosh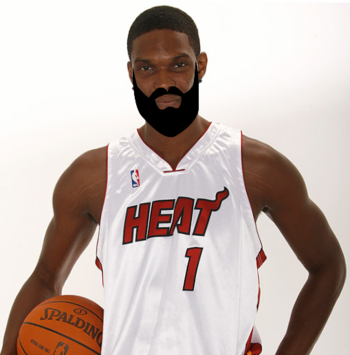 Photo Source: http://2.bp.blogspot.com/-aYhnGlRDAqE/T86hrg_PvNI/AAAAAAAADII/mMSxwkFt9nE/s1600/chrisbosh550.jpg
Chris Bosh just needs to do something about his face to distract people from the fact that he is half man, half ostrich and half raptor (the elusive man-raptor-strich).
His face tapers down to a point, giving the impression that his head and neck are longer than they actually are (or maybe they're just freakishly long, who knows), which is a big part of the reason why people give him a hard time.
A big ol' beard will cover this all up, give him less of a "soft" reputation and, in the end, endear himself more to fans, as very few people can resist a good beard.
7. Delonte West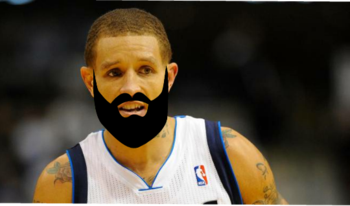 Photo Source: http://nba247365.com/wp-content/uploads/2012/01/delonte.jpg
Delonte West needs a new start, and a big, bushy beard can be just the thing to make people forget about the past few years he has had and get them into a new state of mind when it comes to who he is.
Sure, he had his run-in with the law, he's battled bipolar disorder and lost all of his money, but here he is in the NBA, still doing what he's always done and doing it as well as ever.
However, he still seems to get a bad rap despite the fact that he dedicated himself to the Mavericks last season and never had a single real hiccup along the way.
6. Chris Kaman
Photo Source: http://rantsports.wpengine.netdna-cdn.com/courtcrusades/files/2012/02/uspw_5967930.jpg
Chris Kaman has never been one to give much of a concern about what he looks like in public. Heck, he went around looking like he lived in a sewer for the better part of his career with the Clippers.
Now what he's got going on is a sort of strawberry blonde near neck-beard connecting to the little hair that continues to exist on his head.
With James Harden's beautiful bushy beard on his face, he'll distract from everything going on on top of his head and look like a presentable man for once in a very long time.
5. LeBron James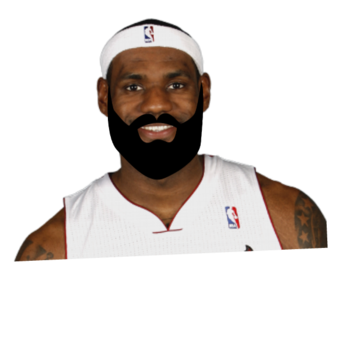 Photo Source: http://a.espncdn.com/combiner/i?img=/i/headshots/nba/players/full/1966.png&w=350&h=254
There's going to come a time when LeBron James realizes that he just needs to go full-on villain. Perhaps it will happen if the Heat win a title this year and he stops completely caring about what people think. Perhaps it will take longer.
Whatever the case, LeBron in a full, bushy beard is the only answer when his mind comes to said conclusion.
LeBron was halfway there for a while during the season, but the closest he got to a full-on man beard was somewhere in between an Abraham Lincoln chinstrap and an Amish mustache-free chin-tickler.
4. Chauncey Billups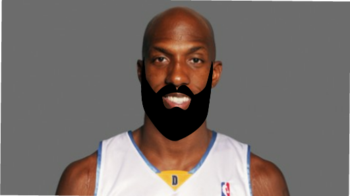 Photo Source: http://www.inquisitr.com/wp-content/2011/12/chauncey-billups-los-angeles-clippers.jpg
Look at that beard on Chauncey Billups. What's not to like about that look on the man?
He looks like he was pulled right out of 700 B.C and is here to conquer our lands, impregnate our women and move onto the next town.
At the very least he'll be playing alongside Reggie Evans with this thing, encouraging Evans to grow his out more, which could never be a bad thing.
3. Brian Scalabrine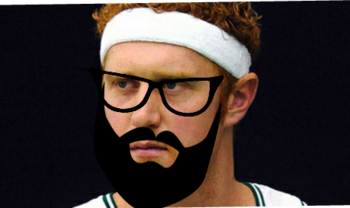 Photo Source: http://mt.nesn.com/.a/6a0115709f071f970b0133f25e2b23970b-400wi
I had to add the hipster glasses for this one, it just felt right. Special thanks to Russell Westbrook for sending them over along with James Harden's beard.
Anyway, if there's one thing that NBA fans love to cheer for more than James Harden's beard, it's Brian Scalabrine.
That's why if you slap Jimmy's beard on this guy, you've basically got a basketball player that is 100 percent likable. Get this done, beard transplant doctors.
2. Joakim Noah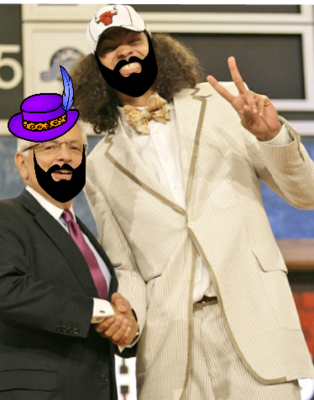 Photo Source: http://guyism.com/wp-content/uploads/Joakim-Noah.jpg
Sometimes a beard can do wonders for a person's face as a whole, and there's a lot that needs to be done to overcome what Joakim Noah's got going on with his face.
With a big, bushy beard, Joakim Noah suddenly looks like more of an eccentric, growing out a beard to match that hair of his—at the same time distracting from the horrifying mouth full of teeth that he has and the frighteningly piercing eyes.
Aside from that, a real man's beard would cover up that teenage wisp of a beard that he tends to rock most of the time.
1. Nobody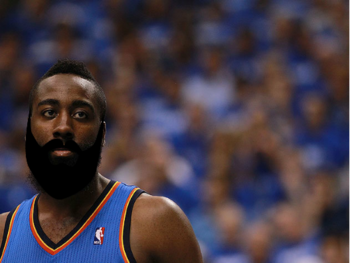 Photo Source: http://l.yimg.com/bt/api/res/1.2/_jNmJ_Zl4LbTbWrhsPxvTw--/YXBwaWQ9eW5ld3M7cT04NTt3PTYzMA--/http://media.zenfs.com/en/blogs/sptusnbaexperts/James-Harden-is-thrilled-to-receive-thi-award.-Getty-Images.jpg
Let's get this straight right out of the break: few people in the world can rock a beard of this magnitude and not look a) like a crazy person, b) homeless, c) constantly dirty or d) all of the above, and somehow James Harden pulls it off.
The mere fact that his facial follicles are able to grow to that magnitude, fluff out and look as good as it does is convincing enough for me that this man was born to wear this beard.
There isn't another player in the NBA who could put this beard on their own face and look half as good or just as fierce at the same time quite like James Harden does.
Rock it until it stops rocking you, Jimmy.
Keep Reading