25 Baseball Players We Wish Would Release a Rap Album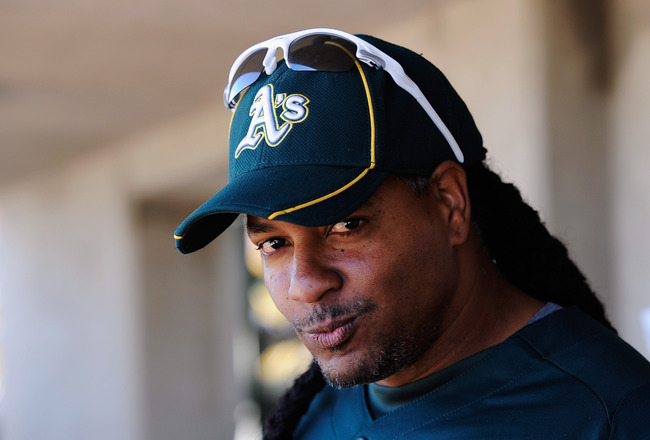 Kevork Djansezian/Getty Images
I'm a pretty big fan of rap music, and in my many years of listening to it I've found that one of the greatest sources of entertainment and a well for bad jokes comes from tracks featuring professional athletes. If you want a great example of this, listen to "What's Up Doc, Can We Rock?" which features former basketball star Shaquille O'Neal.
Allen Iverson has also ventured into this, providing some cheap laughs for us all.
Yet, why is it that baseball players never take a step into the world of hip hop? Our national pastime has featured some extremely quirky personalities that make us do a double take at times, so just imagine what they could give us if they stepped behind the microphone!
That said, after going through baseball history, I have selected 25 past and present players that I and surely some others wish would release a rap album.
No. 25: A.J. Pierzynski
Pierzynski is a weird dude to begin with, having been a part of the professional wrestling scene for quite a few years. Seeing as how he's one of the toughest players in baseball to begin with, it's a good fit.
That said, his releasing a rap album could be extremely popular with the fans, as his appearance on Monday Night Raw proves that he has the showmanship to be a hip-hop star.
No. 24: Cecil Fielder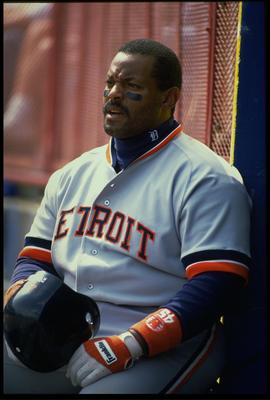 Jonathan Daniel/Getty Images
With the nickname "Big Daddy," Fielder already has a distinct advantage in having a rapper name by which to go. Also, look at his semi-resemblance to Bone Crusher. Get the man behind a mic!
No. 23: John Lackey
I pose a challenge to anyone reading this: Listen to Lackey's voice, and tell me that you WOULDN'T want to hear him try to awkwardly spit out rap lyrics.
No 22: Nick Swisher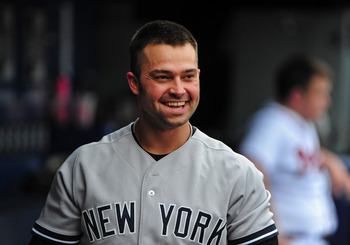 Scott Cunningham/Getty Images
Swisher has a bit of an advantage in this department, as he has already released a children's album. He already has one of the most likeable personalities in the game and has great energy. If he made a rap album, I'd definitely buy it!
Nos. 21 and 20: B.J. and Justin Upton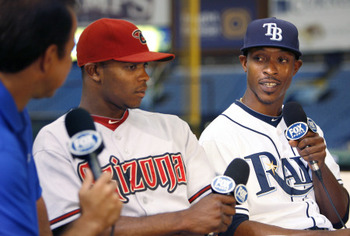 Photo courtesy of TampaBay.com
Move over, Kris Kross. There's a new deadly rap tandem in town, and they go by "Upton Times Two."
Seriously, these guys are completely different players in their own right, so the differences could make for some great rap battles, if you ask me.
No. 19: Johnny Damon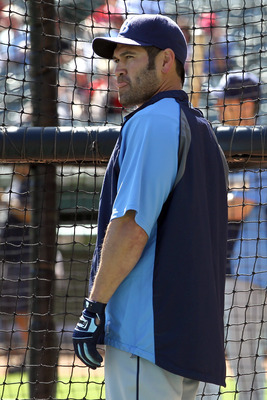 Ronald Martinez/Getty Images
Call me crazy, but I think that Johnny Damon looks like '90s rap sensation Gerardo. Plus, whenever I look at this picture, I can't help but think of this song.
Damon and his fun-loving personality should do a cover of it, and the masses will cheer.
No. 18: Bronson Arroyo
Joe Robbins/Getty Images
Like the aforementioned Swisher, Arroyo is no stranger to making music. He's already tackled the rock genre, so why not take the extra step and try his hand at rapping?
Plus, he's kind of awkward-looking enough to make everyone listen out of sympathy.
No. 17: Jonathan Papelbon
I'll just say this, because it's the best way to prove that Papelbon should cut a rap album. Take the video to your left, add in his fine dancing skills and you have someone funny and quirky enough to go on tour with Eminem during the offseason.
No. 16: Gary Sheffield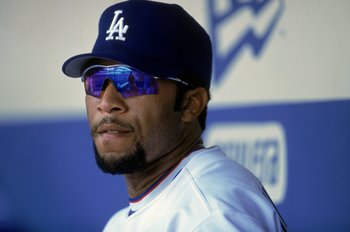 Jeff Gross/Getty Images
Sheffield is no stranger to being one of the game's most outspoken individuals, so he could surely spit out some great controversial rhymes. More importantly, doesn't he kind of look like Kanye West in this picture? Maybe the two could go on tour together if an album happens.
No. 15: Carlos Santana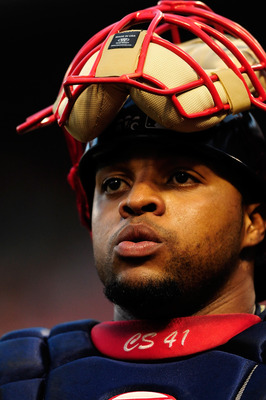 Jeff Curry/Getty Images
I don't know why, but I just find Carlos Santana to be extremely badass. His approach to the game is just so hard-nosed and mature that he has some sort of street vibe coming off of him. I don't know why, but I want to hear him rap.
Maybe he can cut a trick with the musician who shares his name?
No. 14: Turk Wendell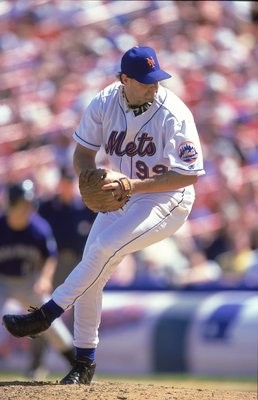 Jamie Squire/Getty Images
From his tooth necklace to his obsession with the number 99, Wendell would be the perfect baseball figure to record a rap album. I think we all know what his first single would be, too.
No. 13: Prince Fielder
Joe Robbins/Getty Images
No. 12: Willie Mays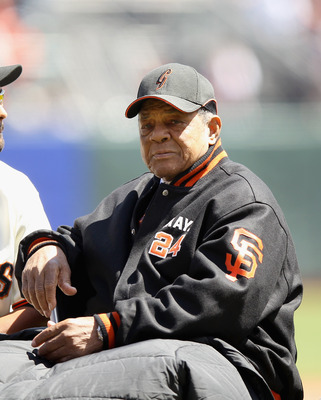 Ezra Shaw/Getty Images
OK, so Mays is 81 years old and doesn't have cutting a rap album on his to-do list. Still, the guy was one of the most charismatic players of his time and had a great rapper name in "The Say Hey Kid."
Maybe he could have been an inspiration for Will Smith?
No. 11: Phil Rizzuto
Rizzuto passed away in 2007, but just listen to the man's voice and the way he broadcasted games. He often injected a bit of his personal life into each broadcast and the fans loved him for it.
Combined with a nickname like "Scooter," he would have been a great rapper, if you ask me.
No. 10: Manny Ramirez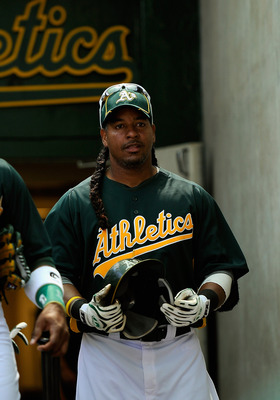 Kevork Djansezian/Getty Images
Say what you want about his attitude, his personality or anything else you don't like about Manny Ramirez, but his quirkiness would turn a rap album into a whole new definition of "Manny Being Manny."
No. 9: Alex Rodriguez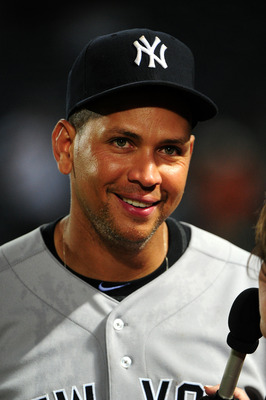 Scott Cunningham/Getty Images
A defining feature of any rap video is lots of beautiful women, and A-Rod is no stranger to that department. He has been connected to a multitude of attractive ladies including Kate Hudson, Cameron Diaz and even Madonna, so he already has one of the must-haves aspiring rap artists should have: swagger.
Throw in his Miami roots and the fact that he's lived in New York for years, and he may have a No. 1 spot on the Billboard charts waiting for him.
No. 8: Matt Kemp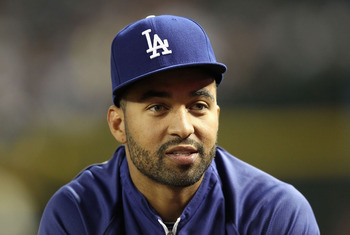 Christian Petersen/Getty Images
Kemp is probably the best five-tool player in the game today, and he just has a charismatic vibe of badass surrounding him. Throw in the fact that he kind of looks like a rapper known as "The Game," and we have all of the reasons we need as to why he should record an album.
No. 7: Pedro Martinez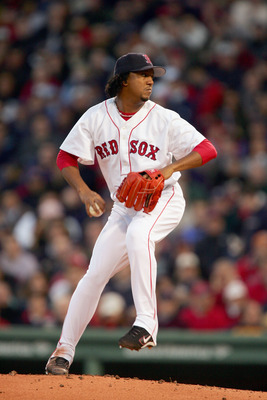 Ezra Shaw/Getty Images
Much like his former teammate Manny Ramirez, Martinez's quirky nature is what makes him a prime candidate to cut a rap album. He's retired now, so why not use the spare time to get in the studio?
To add a little irony, maybe he could cut a track with Daddy Yankee!
No. 6: Deion Sanders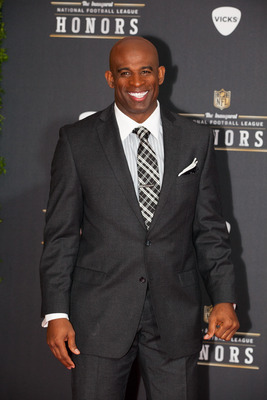 Joey Foley/Getty Images
Most of Sanders' athletic success may have occurred on the football field, but he still played Major League Baseball long enough to qualify for this list. "Prime Time" is already a great rapper name, and given his flashy and snappy personality, I have a feeling he would be great behind the mic.
No. 5: Jose Canseco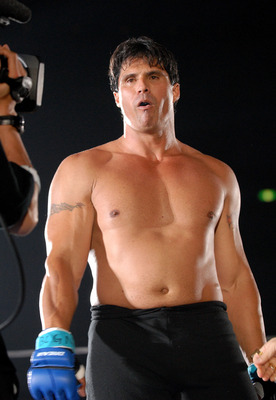 Getty Images/Getty Images
Personally, I think that Jose Canseco is a clown. Still, while most people probably agree with me, he has such charisma and is so outspoken that when it comes to making a rap album, he's an almost perfect candidate!
If it did happen, he'd have to make sure that he could go an entire tour without juicing. Last I checked, rappers who use performance enhancing drugs are looked down upon.
No. 4: Ken Griffey, Jr.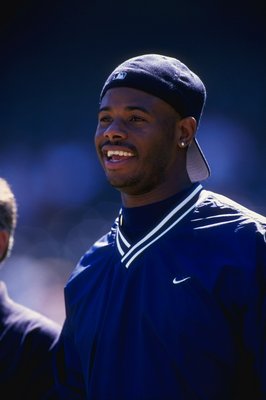 Otto Greule Jr/Getty Images
Though he mercilessly beat up on my beloved New York Yankees in the prime of his career, I loved Ken Griffey, Jr., when I was growing up. To my friends and me, he was the definition of cool and we always tried to imitate his swing during our Little League days.
Even in retirement, Griffey is still a cool dude with tons of fans. Have him don the backwards baseball cap once again and put him behind a mic!
No. 3: Reggie Jackson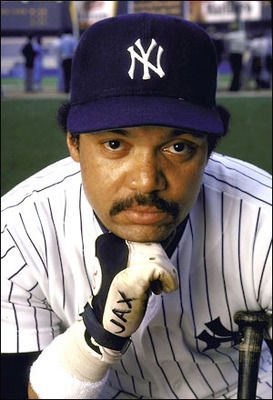 Photo courtesy of ReggieJackson.com
Jackson was quite the cocky individual during his playing days, but that's why we loved him. That said, look at this list of Reggieisms. Find the audio clips of them, put a beat behind them, and you've got an album!
No. 2: Yogi Berra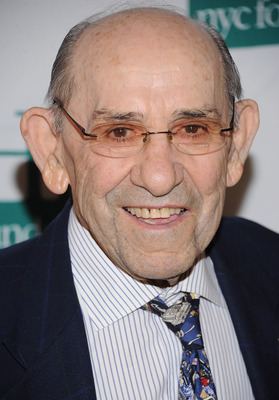 Dimitrios Kambouris/Getty Images
No. 1: Brian Wilson
Wilson has made the fans fall in love with him over the past few years, as his quirky and outspoken personality is just drop-dead hilarious. The best part is that Wilson knows he is like that and eats it all up, making everyone love him more and more as each season goes by.
Put him behind a mic, and it's a sure thing that his album would be at the top of the charts for weeks at a time.
Keep Reading