Boise State Football: Broncos' 5 Most Important Players on Defense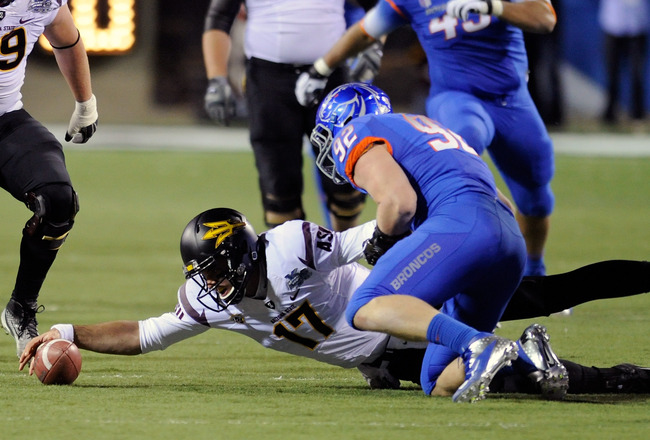 Ethan Miller/Getty Images
Most people have heard the saying that offenses sell tickets while defenses win championships.
Certainly, without a good defense, regardless of the number of points the offense puts up, the outcome will be in jeopardy. In 2011, the Boise State defense was relatively stingy against the opposition's ground and aerial attacks. The Broncos yielded just 110 yards rushing per game and 210 yards passing. A lot of that yardage came late in the game with the score out of reach and the second and third teams on the field.
That's the good news. The not-so-good news is that Boise State lost a lot of players to graduation following the season, and while there are some quality athletes coming back, the defense will be tested in the 2012 campaign.
So who are the key defensive players for the upcoming season? Who will have to step it up and take a leadership role both vocally as well as performance-wise? Discounting incoming freshmen, here are some of the Bronco returners who could be counted on in 2012…
Keep Reading

Boise State Football: Like this team?