Green Bay Packers: 3 Reasons Pack Will Fail to Impress in 2012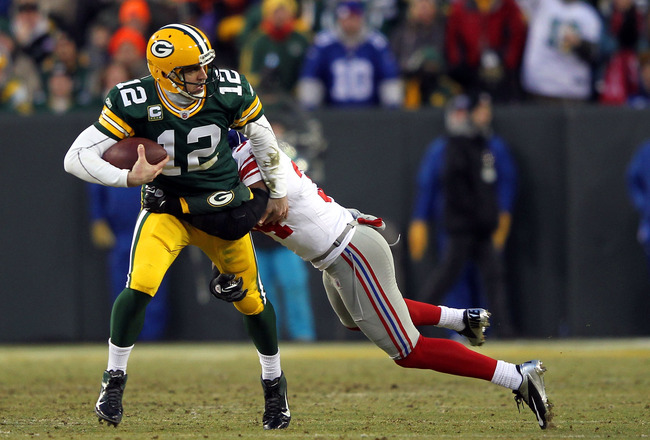 Jamie Squire/Getty Images
The first 13 games of the 2011 season for Green Bay were picture perfect. They are one of the best NFL teams we have ever seen, experts said. There was talk of them running the table.
All that was before a shocking loss at the hands of the Kansas City Chiefs and, a few weeks later, a blueprint provided courtesy of the New York Giants on how to beat the Cheeseheads.
Without further ado, here are three reasons why the Packers will fail to impress in 2012.
Lack of a Legitimate Running Game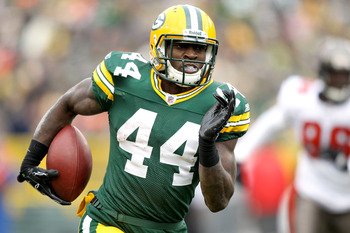 Matthew Stockman/Getty Images
The combination of James Starks and Ryan Grant last season averaged just 3.9 yards per carry, only good enough for 26th in the NFL.
That number will not be acceptable if the Packers are to have success in 2012. An average at best ground attack puts too much pressure on Aaron Rodgers and allows opposing defenses to drop seven guys back in coverage.
If Green Bay is serious about a making a run at the Super Bowl, a threat of some sort from the running game is an absolute must.
The continued development of Starks would force teams to at least pay a little bit of attention to the running game.
A Bad Defense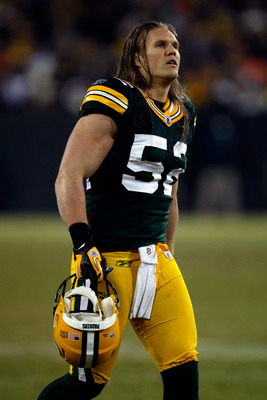 Scott Boehm/Getty Images
Simply put, the Packers defense was just plain bad in 2011.
There was no pass rush to speak off whatsoever, and the secondary was repeatedly torched week after week.
Clay Matthews and Co. allowed nearly 412 yards per game and put all the pressure on the offense to keep scoring.
It's a good thing that the Packers offense lit up scoreboards last season or else things could have gotten ugly at Lambeau.
The team could start two rookies, albeit very talented ones, in Jerel Worthy and Nick Perry this season, and a big part of whether or not the defense improves will fall on their shoulders.
However, the biggest determining factor for any improvement will have to do with the pass defense and if they can avoid being historically bad for the second season in a row.
If teams can get any pressure on Rodgers (see: Chiefs and Giants), it has become clear the defense isn't ready to lead this team when the offense is having a bad day.
Pressure on Rodgers = Bad News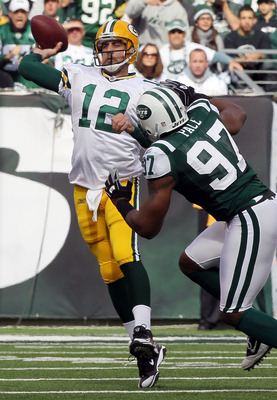 Jim McIsaac/Getty Images
One could make a very valid argument that pressure on any QB disrupts his rhythm and timing.
I agree 100 percent with that point, but it seems to affect the Packers more than any other team. As I mentioned in the previous two slides, the lack of a real threat in the backfield and a porous defense put every ounce of pressure squarely on the right arm of Aaron Rodgers.
Just look at the Giants' game: One of the best front fours in football was able to throw off Rodgers' timing all game long, and it ended up not really being all that close.
Unless there is a drastic improvement by James Starks or anybody on the defense for that matter, the Packers will fail to impress in 2012.
As good as No. 12 is, he can't do everything himself.
Keep Reading

Green Bay Packers: Like this team?