WWE No Way out 2012: Why Dolph Ziggler Is More Deserving of a Title Shot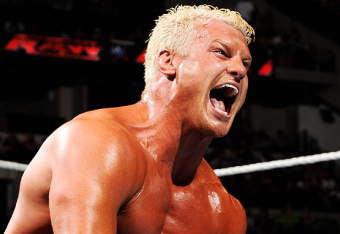 Due to concussion, Alberto del Rio has been scratched for the World Heavyweight Championship match at Sunday's No Way Out pay-per-view. As a result, Dolph Ziggler has been named the new No. 1 contender and will face Sheamus.
Ziggler should have been Sheamus' opponent all along.
Since the 2011 Royal Rumble, Ziggler has only had a handful of world championship matches. He got a shot at Edge's World Heavyweight Championship in early 2011 and CM Punk's WWE Championship early this year.
It's easy to overlook the fact that Ziggler is, indeed, a former world champion. He won the title from Edge on a technicality and his reign only lasted a few minutes. Looking back, all it accomplished was giving Ziggler the title of "former World Heavyweight Champion."
When Ziggler won the No. 1 contendership match on Monday, he walked up the ramp screaming, "It's about time!" to the crowd. He has been the most consistent performer in the WWE for some time but has little to show for it.
Ziggler has put on stellar matches with just about every opponent he's had in the last few years. Now that Ziggler is evolving his character and moving on from his partnership with Swagger, it is a prime time for Ziggler to become a mainstay in the main event.
Alberto del Rio, on the other hand, has failed to deliver on the majority of opportunities he's been given.
Ever since he lost to Edge at WrestleMania 26 and moved to the Raw brand, del Rio has been on a steady decline. His promos have been dull and repetitive and he has been unable to elicit a reaction from the crowd. His matches have been decent but they don't stand out as anything special.
By and large, del Rio's WWE Championship reigns have been forgettable.
After cashing in his Money in the Bank title shot and defeating CM Punk and SummerSlam last year, he was booked as a weak champion and didn't leave any sort of lasting impact.
To top things off, the Mexican Aristocrat is becoming injury prone. It doesn't seem that things are looking up for him.
All in all, Ziggler has proved to be more deserving of a world title shot. With del Rio out with a concussion and Chris Jericho and Randy Orton both suspended, this is Ziggler's time to shine. He is more than capable of stepping up and filling the void.
Now that he has the opportunity, Ziggler is closer than ever to becoming a permant fixture in the WWE's main event scene.
Michael Prunka is a Bleacher Report Featured Columnist. To stay up to date with his WWE and NHL commentary, you can like his Facebook page and follow him on Twitter.
This article is
What is the duplicate article?
Why is this article offensive?
Where is this article plagiarized from?
Why is this article poorly edited?