US Open Odds 2012: Why Host of Long Shots Will Rule the Course This Weekend
June 14, 2012

Streeter Lecka/Getty Images
Tiger Woods, Rory McIlroy and Phil Mickelson highlight a talented field that will begin chasing the U.S. Open title today. While those superstars have a good chance to make some noise on Sunday, don't count out a surprising run from some underdogs.
Let's examine a couple of long shots that have a good chance to become contenders in the major championship event at the Olympic Club in San Francisco. All odds courtesy of Bovada.lv.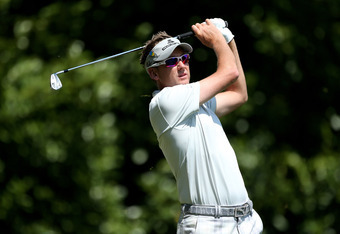 Andrew Redington/Getty Images
Ian Poulter: 66-1
After a slow start to the season, Ian Poulter has started playing a lot better over the past couple of months, including a seventh-place finish at the Masters. The tough conditions should favor a player like him who relies on accuracy.
The biggest key for the Englishman will be putting. He should be able to give himself enough looks at birdie to hang near the top of the leaderboard, but ranks 124th on the PGA Tour in putting. If he doesn't convert his chances, he will struggle like most of his previous U.S. Open starts.
Luckily, that area of his game seems to be trending in the right direction and shouldn't be a major issue. Look for him to secure his best finish he's ever had at the event.
Webb Simpson: 66-1
Usually players who have missed the cut in their last two starts aren't wise selections for a major tournament, but Simpson is a special case. He's struggled with consistency, so what he did the last time out doesn't have much bearing on what's to come.
What makes him a threat at the U.S. Open is the combination of two stats. He ranks 15th in greens in regulation and 18th in putting. Those two numbers will have a massive impact on this week's outcome and Simpson is strong in both areas.
As long as he's able to avoid a bad week off the tee (125th in driving accuracy), he should be able to sneak out enough birdies to remain close to the top.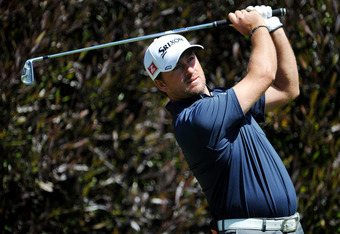 Stuart Franklin/Getty Images
Graeme McDowell: 80-1
The oddsmakers aren't giving McDowell much respect even though he won the U.S. Open two years ago. He's another player who has been struggling to find top form, but had enough success earlier in the season to feel confident that a bounce back is on the horizon.
Like Poulter, he's not a big-hitting player, which puts him at an immediate disadvantage in most tournaments, but it's less of an issue here. Aside from the long par-five holes, his top-ranked accuracy off the tee should make up for his lack of power.
Any time a former champion checks in with such long odds, he's worth a look. His game is still made for this event and it wouldn't be a surprise to see him contend again.