US Open Golf 2012: Past Winners Who Can Capture Another Title
June 14, 2012

Andrew Redington/Getty Images
When you achieve a great feat, it's easier to replicate that performance compared to people who have yet to do the same.
The same can be said on the golf course.
With the US Open set to begin this week, let's take a look at some past champions who can capture another title. 
Rory McIlroy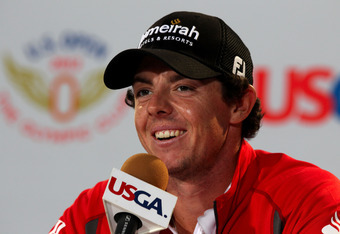 Scott Halleran/Getty Images
Confidence goes a long way in sports, especially in golf. When you're young, talented and confident, the sky is the limit.
Rory McIlroy will build off his 2011 U.S. Open victory. He'll remember how he dominated the field by shooting 16-under par and beating the competition by eight strokes.
His confidence will be high coming into play this week.
If he can grab a good start, maintain consistency and remember his play from last year, we just may see McIlroy in the final pairing on Sunday. 
Graeme McDowell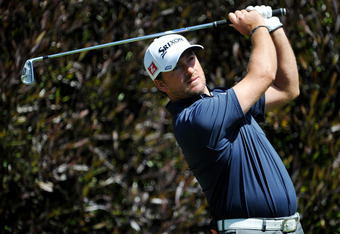 Stuart Franklin/Getty Images
In 2010, Graeme McDowell won the U.S. Open after not finding particularly great performances in any other major. 
But he shined better than anybody else and earned his first major title.
He's capable of doing it again.
McDowell will benefit from his solid 2010 performance because it's something he can hang his hat on. When things aren't going well, he can remember what he did in 2010 to get him through.
Maybe that will bring him calmness and the ability to make better decisions early, which will keep him alive.
A porous two rounds early will cause trouble for any golfer in this tournament. You can't win the tournament in the first two days, but you can certainly lose it.
McDowell understands this, and his experience will remind him how to be cool, calm and collected.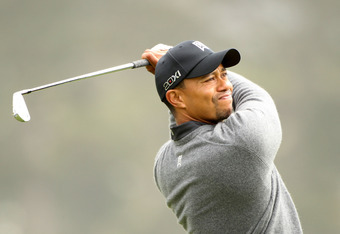 Andrew Redington/Getty Images
Tiger Woods has won the U.S. Open three times in his historic career. Despite struggling in the past two years, Woods is capable of winning major tournaments any time he is entered in the field.
Does that mean he will win it this year?
No, but I wouldn't put it past him.
We have seen him win major tournaments on one leg, when the world is against him and when he's on top form.
Don't ever count Woods out. He'll find some way to prove you wrong.