Hormones or Happenstance: Will Fans Accuse Any of These Current and Former Mets of Being Among the 103?
Thanks to someone's mishandling of the "anonymous" drug testing, baseball has a mess on their hands.
Until the first pitch is thrown in anger in April, fans will no doubt entertain themselves by speculating on the other 103 players who tested positive back in 2003.
Will any of these current or former Mets be part of that speculation? Let me be very careful here. The following list is not made up of people who I believe used steroids, but of players who I believe people's suspicions may gravitate towards.
Fernando Tatis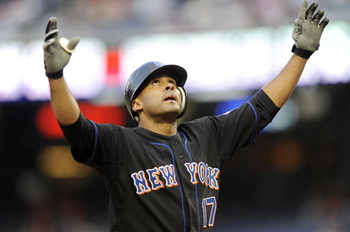 Why People Will Say He Juiced — He came out of nowhere. In today's baseball, career resurgences will raise red flags every time. Tatis went from relative obscurity to key contributor on the 2008 Mets. Optimists will say it was a change of scenery combined with a renewed hunger from playing in the minors. Skeptics will wonder if his rise was chemically aided.
Carlos Delgado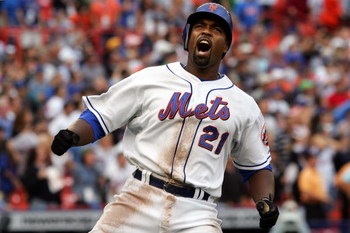 Why People Will Say He Juiced — For the same reason anyone would doubt Tatis. Delgado was on his way out of NY in June, but by September they were chanting "MVP". Most would agree that Delgado was finally healthy and comfortable at the plate with the fans off his back. Of course, others will look for another reason.
John Franco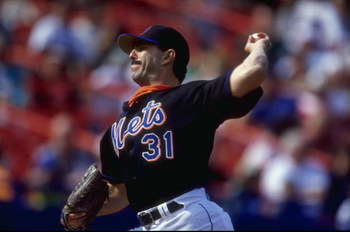 Why People Will Say He Juiced — Mr. Longevity. Franco was the guy who wouldn't go away. No injury could ever seem to keep him down. He came back from multiple surgeries and pitched into his 40s.
Julio Franco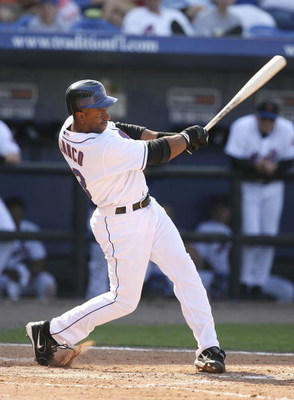 Why People Will Say He Juiced — Eggs can't possibly be THAT healthy...can they? Even I have a hard time believing Julio kept his body in such ridiculously good shape by eating 30 egg whites every morning.
Mike Piazza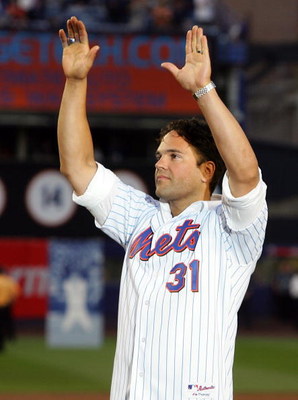 Why People Will Say He Juiced —Because he's an easy target. During his years as a Met, Piazza has had every bizarre accusation thrown his way. From his sexual orientation to whether or not he actually even liked Pert Plus, steroids would just be the next logical step.
Mr. Met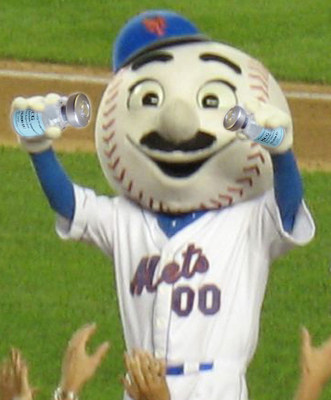 C'mon people, can get we get our heads out of the sand? Besides this damning photo taken last season of a roid-raging Mr. Met throwing HGH to the Shea faithful, I think it is pretty obvious that our beloved mascot is juicing. I mean, this guy never ages. In fact, he has gotten better looking with age. It will be a sad sight, however, when the drugs finally get the better of him and his head shrinks...get it?
Keep Reading

New York Mets: Like this team?