US Open 2012 Pairings: Most Anticipated Pairings of Day 1
June 14, 2012

Jeff Gross/Getty Images
Pairings at major golf tournaments are often overlooked on Thursday, Friday and Saturday.
Not this year at the 2012 U.S. Open.
Here are some of the most anticipated pairings at this year's major tournament. 
Tee No. 1
4:29 p.m. ET: Luke Donald, Rory McIlroy, Lee Westwood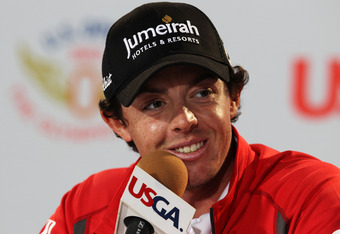 Scott Halleran/Getty Images
Luke Donald, Lee Westwood and Rory McIlroy bring star power to the stage at the 2012 U.S. Open.
Donald brings you top-of-the-world talent to go along with solid intangibles.
Westwood provides a wealth of experience. He has been around the block a time or two, and maybe playing with talented players like McIlroy and Donald will propel his game to the next level.
McIlroy is the defending champion. He's the future of golf. People love McIlroy because of how talented he is and his ability to persevere through the difficult times in his early career. 
Who doesn't love watching a guy who provided a train wreck of a final round at Augusta just to see it turned 180 degrees at the next major? 
It's great TV.    
4:40 p.m. ET: Jim Furyk, Sergio Garcia, Graeme McDowell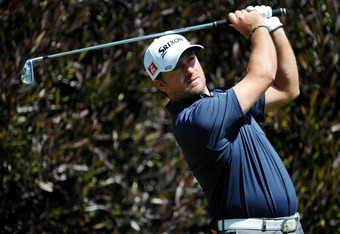 Stuart Franklin/Getty Images
These three names may not bring you excitement, but each provides quality golf. Experience, history, success and failure are intertwined in this pairing.
Furyk is a former U.S. Open champion (2003). He has played well at this event in the past, and he's capable of doing it again.
Garcia finished third at this event in 2005 but hasn't seen too much success since. He is a player who has failed to live up to expectations despite his great talent.
McDowell won the 2010 U.S. Open. He hasn't found much success at other majors, but his play at the U.S. Open is well-documented.
Which McDowell will see this week? We'll find out. 
Tee No. 9
10:33 a.m. ET: Phil Mickelson, Bubba Watson, Tiger Woods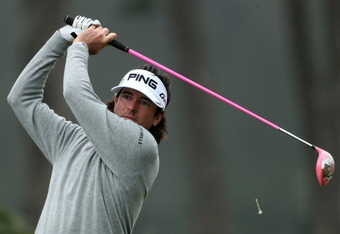 Andrew Redington/Getty Images
This pairing is the best of the entire day. Phil Mickelson, Bubba Watson and Tiger Woods are all candidates to win the 2012 U.S. Open. Each provides storylines, drama and respective followings.
Mickelson is a fan favorite regardless of the tournament. His story, history and passion for the game are something every golf fan can admire and acknowledge.
Watson is a guy who people love because he's an everyday guy. He's like one of the fans who always wanted to give golf a shot but didn't want to take lessons, advice, etc... He's a free-swinging fan favorite.
Woods brings the headlines and the drama. If he's in contention, golf is a much better sport to watch.
Check out majorchampionships.com for complete first-round tee times at the 2012 US Open.