WWE No Way Out 2012: 5 Things We Will See Happen at the PPV Event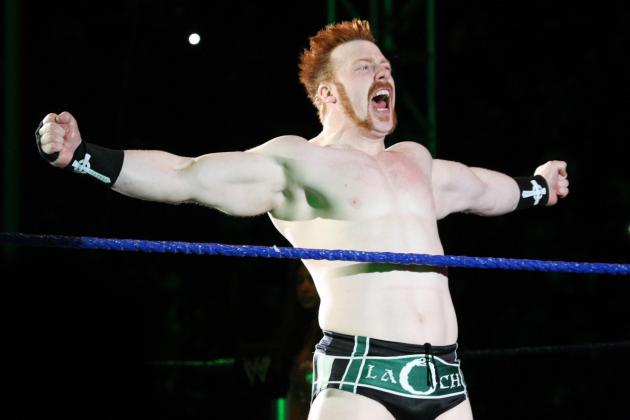 Gallo Images/Getty Images

The more things change, the more they appear to stay the same in the WWE.
Good thing this weekend's No Way Out PPV has been tweaked because of injuries and other "personal" business amongst wrestlers.
This could be ("could" is the key word here) one of the more surprising and better PPV events this year so far. And it could also be a the stepping stone for some wrestlers to reach their full potential.
Are you listening, Dolph Ziggler?
The WWE got it right in having Ziggler in the ring with Sheamus for the World Title after Alberto Del Rio was injured again. It had been speculated that Kane would take his place and challenge the current champion.
I'm still not happy with the Big Show/John Cena match or the idea of CM Punk, Daniel Bryan and Kane all getting in the ring together. But it all makes for an interesting saga with each storyline.
And then, of course, we have little A.J. in the mix to screw everything up.
Remember, CM Punk loves crazy chicks. Somehow, that will come back to bite him in the backside (it always does).
Llooking at the card for Sunday, here are some things we can expect to happen. Or, in this case, things I hope will happen to make things a bit exciting.
Begin Slideshow

»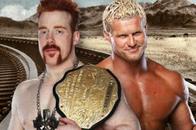 wwe.com
I've been waiting for the two tag team partners to split and cause Vickie Guerrero one big headache.
This would also be good for a Ziggler face turn, which would be good for the fans and the WWE.
Like we have seen in the past, not all tag teams and stables stay together. There was dissension in almost every stable created, including DX and the Four Horsemen.
Guerrero's stable is good but not great, and Ziggler rising to the cusp of greatness and then having his victory met with opposition from his "partner" would be a stroke of brilliance.
It also would give the WWE another feud to capitalize on.
wwe.com
Somehow, I see this happening.
It would appear that Lee is playing both Punk and Kane, and Bryan looks like the odd man out.
All the more reason for a switch that proves Punk was being played by Bryan all along.
When Lee told Kane on Monday night that she saw through him and saw he actually had a heart, I knew something was up.
And the chick is just crazy enough to pull this off.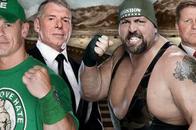 wwe.com
I know, this is not a huge prediction. But who will come out of the back and help Big Show?
We all expect someone like John Laurinaitis or David Otunga to play the spoiler role in this case, but what if it is someone else?
Here is the interesting thing: I can think of many different scenarios that would make sense, including a Vince McMahon appearance that would seem likely and shock everyone if he turned on John Cena.
Welcome back to the Corporation.
But this will not be a clean match. Even under the circumstances, it will not be a clean match.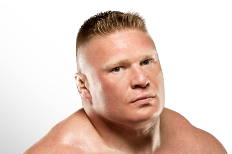 wwe.com
It's been teased by Paul Heyman, and now it needs to come to fruition.
Brock Lesnar must return to the WWE and make another splash.
The company has lost two of its best veteran stars to issues outside of the ring (Randy Orton and Chris Jericho). The WWE needs another shot in the arm.
How that is accomplished, I do not have the answer for.
But even when he is not in the ring, Lesnar is the hottest topic in the WWE and on the web, so it stands to reason that his appearance again would generate a lot of buzz—something this company could really use right now.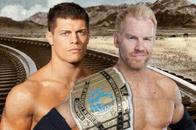 wwe.com
This is a feud that could do wonders for Rhodes' career. And it could also cement Christian as one of the all-time greats.
There are certain matches you look at and see the intensity of before even getting in the ring. This is one of them. While it won't be Steamboat/Savage or Jericho/HBK, it still has the makings of one of the better rivalries in the company in some time.
Rhodes needs a push again, and Christian needs to help bridge the gap left by wrestlers who have either been suspended or injured.
And the fans will get a great match with constant excitement. Kudos to creative for seeing potential in this match.