WWE Tag Teams: 3 Potential Teams Already Within the WWE
The WWE seems to be giving the tag team division a little resurrection. However, with the recent split between Dolph Ziggler and Jack Swagger, the WWE's small tag team division has lost one of its most high-profile teams.
That being said, there is plenty of potential for the formation of more teams in the company already.
Here are three teams that could be put together to provide further interest in the tag team division.
Begin Slideshow

»
Potential Team Names: Kamikaze Warriors, The Samurais
Reason For Teaming
Yoshi Tatsu is subjected to weeks of seemingly harmless, backstage jokes about being a star in Japan who is struggling for success in the US.
After several weeks, Tatsu comes to the ring to talk about his struggles with fitting in backstage and asks for the main culprit—a low-to-mid carder, like Alex Riley—to come to the ring and apologize.
Riley comes out and tells Tatsu that it was all in fun, that everyone in the back jokes with each other and that he respects Tatsu as a man and a competitor. Riley tells Tatsu that he will apologize if it means they are still friends.
Before Tatsu can reply, Tensai's music hits and he comes out. As Tensai enters the ring, Tatsu attacks Riley from behind. The two beat Riley before Tatsu grabs a mic and says, "I guess this is just a joke, too." He hits Riley with the mic and leaves the ring.
The following week, Tatsu and Tensai come out wearing the same attire that Tensai wore on his debut. They tell the crowd that they will no longer be disrespected and will become stars here just like they were in Japan. What's more, they will do it whether or not the guys in the back, or the WWE Universe, choose to support them.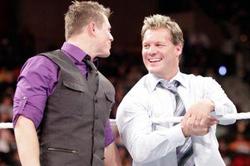 Potential Team Names: Jeri-Miz, Miz & Jericho, The Best Tag Team in the World
Reasons For Teaming
The Miz and Jericho are both gunning for one of the world titles, and team together to face another challenger and the world champion (both faces) on several occasions.
Miz and Jericho begin to show some mutual respect for each other, and after being knocked back in their attempts to become a world champion, Jericho brings The Miz to his locker room to deliver a proposal.
Later in the show, there is a tag team match between Kofi Kingston and R-Truth and Epico and Primo. During the match, The Miz and Jericho interfere with steel chairs and attack the four superstars.
The two men each grab a microphone. The Miz announces that "We are The Miz and Jericho," while Y2J adds "And we are the best tag team in the world!"
At present, The Miz is without a visible role on Raw and Jericho's comeback has not been as effective as people would like. Why not put them in a team and bring some big name recognition back to the division?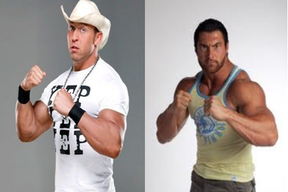 Potential Team Names: The Destroyers, The Genetic Freaks, Ryan & Ryback
Reasons For Teaming
These two behemoths could be put together as a type of bodyguard unit for John Laurinaitis, who could eventually challenge for the tag team titles.
Ryback is apparently being built towards some level of success, but instead of developing his character by squashing nameless jobbers, he and Ryan could tear through the tag team division and go on a dominating run.
They can be kept together long enough to be considered a legit force and provide them with more experience working on TV and against more established competition.
They could then be used to put over a younger team such as The Usos.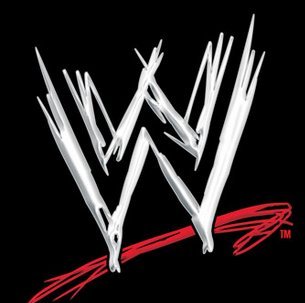 The WWE is full of talent that could be used in a better way—why not use this talent to inject some life into the tag team division?
Feel free to leave a comment about which current WWE superstars you think would make a good team, or anything else. Thanks for reading.