2012 NBA Draft: 5 Ways Anthony Davis Will Help New Orleans Hornets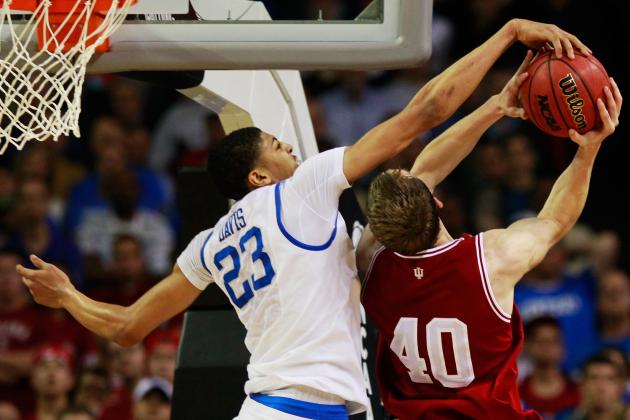 Kevin C. Cox/Getty Images

Anthony Davis has been presumed to be the No. 1 pick in the draft for several weeks. Then, after the New Orleans Hornets won the first overall pick in the draft lottery, they became the presumed team to draft Davis.
Davis and the Hornets would surely be a good match. Davis is a long, powerful player who can rebound very well and is a great shot-blocker.
The Hornets are in need of a power forward. They likely won't re-sign Chris Kaman, who took home a $14 million salary this season. Carl Landry may or may not come back, but he isn't nearly as dynamic a player as Davis.
Davis could help the Hornets go from a cellar dweller in the Southwest Division in 2011-12 to a playoff team in the next season or two. Following is a breakdown of how Davis could help transform the Hornets.
Begin Slideshow

»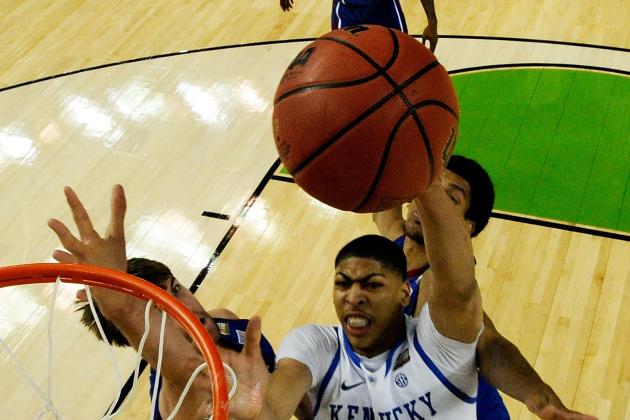 Pool/Getty Images

Anthony Davis is an effective scorer. He shot a remarkable 62.3 percent from the field in his year at Kentucky. His DraftExpress.com profile notes that his non-post-up mark was 80 percent through February 16.
His shooting fundamentals are solid. He's great at catching the ball, and then turning and shooting or dunking it. Davis shows great quickness running past or spinning around defenders.
Also, Davis is a spectacular dunker. He jumps high and throws the ball down with ferocity.
His great scoring ability would be a boon for the Hornets, which placed next to last in scoring average with 89.6 points per game.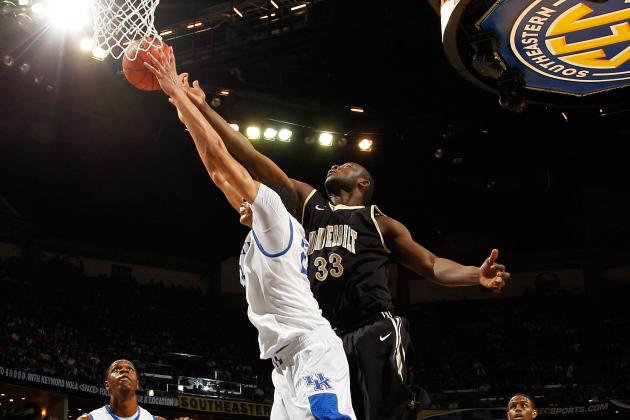 Chris Graythen/Getty Images

Anthony Davis is a top-tier rebounder on both ends of the floor. Davis, who averaged 10.4 rebounds per game in 2011-12, has the size, quickness, incredibly long arms and drive to pull down rebounds constantly.
His ability on the offensive boards alone stands out. He pulled down an impressive three offensive boards per game. He shows great timing on the offensive end. Sometimes, if he has the angle, Davis will put it back for two points.
New Orleans desperately needs help on the boards. The Hornets were 20th in offensive rebounding and 24th in total rebounds this season.
With his many tools, Davis is just the prospect for the Hornets to revamp their game on the boards.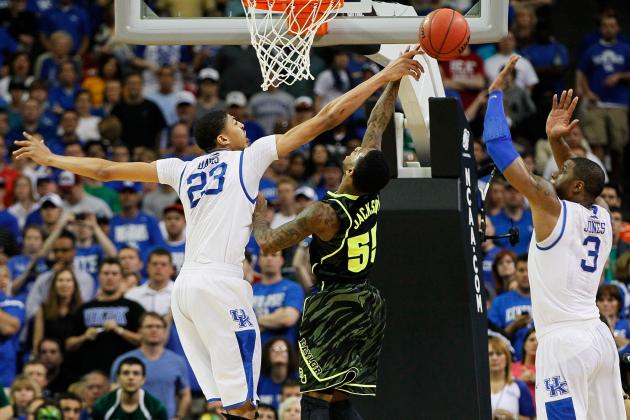 Kevin C. Cox/Getty Images

Of Anthony Davis' many fine qualities, perhaps the one that sticks out the most is his shot-blocking ability. Davis averaged 4.7 blocks per game and 5.8 blocks per 40 minutes.
Davis has the length to block different types of shots, even if he's a couple feet away from the ball. That 7'5" wingspan, along with his quickness, allows him to close in on shooters quickly to swat shots away.
The Hornets weren't that great on defense overall, allowing 105.1 points per 100 possessions, 15th in the league. Moreover, the Hornets were 21st in blocks.
Davis' shot-blocking ability could help spark a New Orleans defense that is a bit lacking in energy.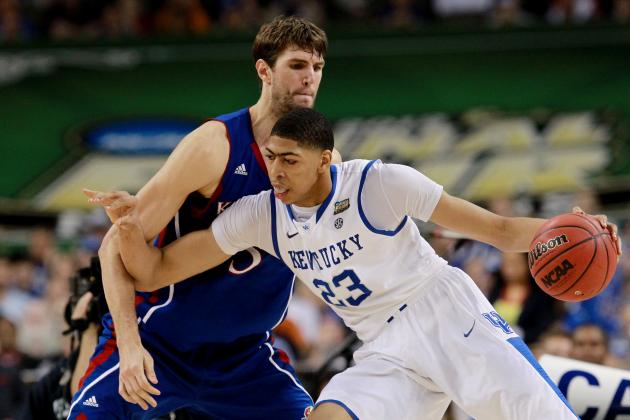 Ronald Martinez/Getty Images

Anthony Davis is a very efficient player. Not only does he knock down 62.3 percent of his shots, but he also rarely turns the ball over. Davis turned it over once per game and had a turnover rate of only nine percent.
He has great hands, catches the ball cleanly, and controls it very well when dribbling.
His ball control would greatly help a Hornets team that was 27th in turnovers per game and 29th in turnover rate this season.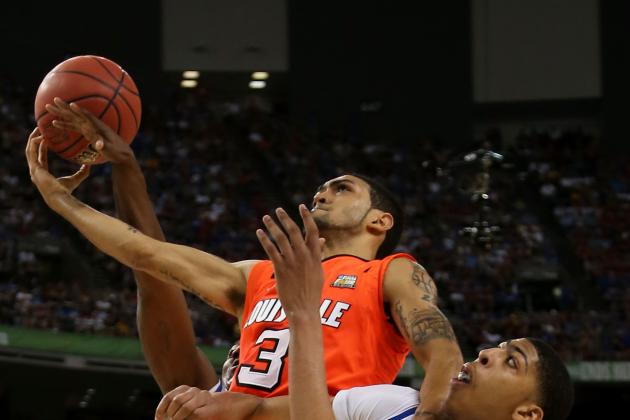 Chris Graythen/Getty Images

Generally, Anthony Davis is a great prospect to help the Hornets on defense with his various physical gifts. His amazing wingspan can take away space where opponents would drive the ball. His explosive quickness allows him to collapse quickly on opponents on defense.
Davis' incredible hands allow him to alter plays on the ground as well as in shot-blocking opportunities.