Dolph Ziggler: IWC's Most Overrated Star?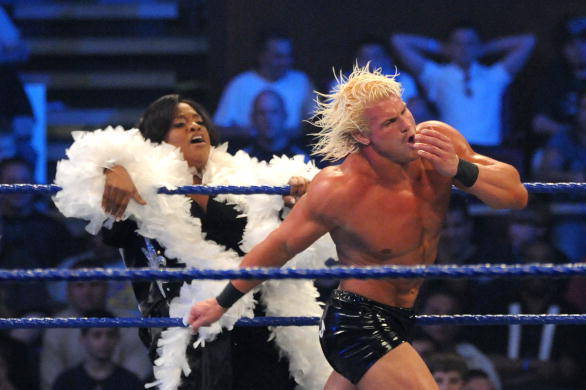 I'm gonna be frank here—I don't like Dolph Ziggler. I don't like his look. I don't like his mic work. I don't like his tendency to oversell. And I don't like his gimmick. Those of you who've seen my comments regarding him know my feelings regarding the man. I feel he's got no charisma and will be a midcarder for life.
That said, I'm going to look at this objectively and ask that those of you viewing this do the same. What I'm going to do is express my opinions about Ziggler and, to an extent, his fans. I'm probably going to make some people angry here. I don't care. I know some people will call my opinions irrelevant. Have at it. Still, these past few months have honestly got me asking myself on question: "Is Dolph Ziggler the most overrated star according to the IWC?"
Begin Slideshow

»
As of today, Dolph Ziggler is not the World Heavyweight Champion again, yet a large amount of people on this site seem to be...outraged that Del Rio is getting a title shot when Dolph is not (though he's expected to win Money in The Bank.)
That confuses me, mainly because we've seen Sheamus vs. Ziggler so many times and we know the outcome so well. So what's the point? It's not like there's a stipulation here or anything, so what would make Sheamus vs. Ziggler XI so great?
In fact, what win or feud has cemented Ziggler as a threat to become a world champion? No, seriously, I'm waiting.
This is a problem I recently brought up, and one that is confusing to me. It seems as though the IWC is stuck on this idea that "close, but not quite good enough" is in fact good enough, when the fact of the matter is it isn't.
Losses don't make you look like a winner. Winning makes you look like a winner, and I know a lot of people have kids and we want to teach them that because they tried their best, they still get a trophy. But the fact of the matter is—and this is gonna sound weird—but it's the real world, and in the real world, losing doesn't make you a winner.
Dolph, I will admit, is a very good wrestler. Not the best, but he's up there in the ring. Still, you can put on a stellar performance every night, but if ya lose every night, then don't expect me to believe you can win.
A big thing with Ziggler fans is that he sells really well, and while that's nice and all, I don't really think it's something to give too much thought to when you're asking yourself, "Is this guy ready to be a World Champion?"
I'm all for being able to sell well, but honestly, there's a lot more to it than that, and Dolph may have selling ability in spades, but that's about it. You making me look good doesn't make you look good to the casual fans, which is the people Dolph has to win over.
That may sound weird, but Dolph apparently has a pretty strong hold over the IWC. Now he's got to focus on getting consistent support from the casual audience, which is easier said than done.
A constant gripe I have with Ziggler is his lack of charisma, and for that, he's become known to me as "The Hollow Man." By that I mean, his words are empty and everything about him seems as forced as a Zombie's shuffle...I mean, Hollow Man's shuffle. (I can't say "Zombie" because the Hollow Man Anti-Defamation League is getting stronger all the time...and five points if you actually got that reference.)
Honestly, I think he'd be better off if he just stopped, and I mean all of it. The headstands, the aerobics, the talking, everything. It's all more painful to watch than a tire iron upside the head, and yet people still maintain he can actually main-event on a consistent basis. He just tries too hard.
To that, I have to ask some questions. Can Dolph Ziggler talk better than R-Truth? The answer to that is no.
Can Dolph Ziggler talk better than Christian? How about Cena? Punk? Daniel Bryan? Chris Jericho? The answer is no. On a good day, Dolph can maybe speak at the same level as Bryan on an off day, but aside from that, the answer is no. There's no conviction behind his words. He's just slightly better at this than Orton is currently. (If we were talking Legend Killer Orton, that would be a different story.)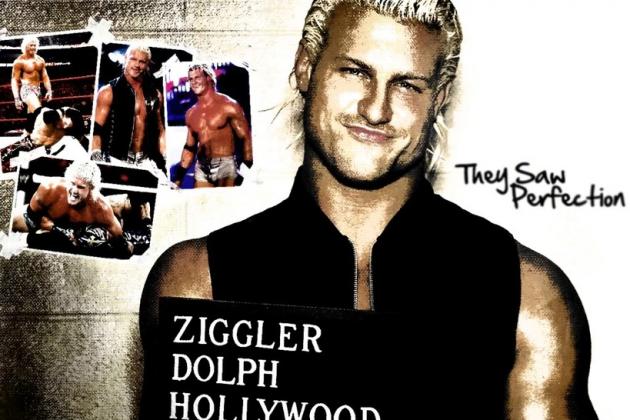 Another five points if you can pick up the reference. Anyway, the answer is "No. Not really," and I think that's a good way to sum up Dolph. Can he wrestle? Yeah. Is he a threat? Not really. I mean, granted, at one point, maybe...but the fact that he's lost in so many high-profile matches makes me think otherwise, and only through sheer stubbornness can he actually remain a threat in people's eyes.
Basically...Dolph "big shows" by the definition of Cody Rhodes. Whenever the lights are on bright and the gold is on the line, Ziggler "big shows" at the big shows. Seriously, how many times does he have to get kicked in the face, kneed in the skull, etc.?
And I know it's all scripted ahead of time, but the fact remains he's in a similar place in his career to Daniel Bryan. Talented guy. Good wrestler. Is he a threat? "No. Not really." I mean, when was the last time the Submission Specialist won a match via Submission, or any match at all for that matter?
Point is, Dolph...he just doesn't have the X-factor to be the star people think he is/can be, and associating him with the likes of Ric Flair, as many have stated, is not going to change that and make him a main-event talent.
Not that there's anything wrong with that. The midcard needs love, too.