UFC Injury and Fight Tracker for June 2012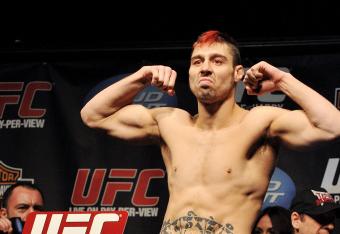 Jon Kopaloff/Getty Images
The month of June has been less than kind to the UFC. It seems that every time the promotion has a new fight to announce, they also have an injury to report. And while it's true that injuries are a part of this and every other sport, you can't help but get the feeling that there has been an inordinate number of fighters pulling up lame as of late. These injuries are undoubtedly painful for fans of the sport, but just imagine how the UFC brass must feel every time a phone rings inside the UFC's Las Vegas offices.
In order to keep track of who's in, who's out, who's replacing who and what fights are being booked, Bleacher Report MMA has decided to create a one-stop shop where readers can find up-to-date information on injuries and bookings in the UFC.
The entries in this blog won't be all that detailed, but more of a who, what and why of the injury or booking. This will allow the reader to do a quick scan of what's happening at that moment.
Please check back often for the latest news. If things continue as they have for the early part of June, you may want to check back multiple times per day just in case you miss something.
*All information from the UFC, unless otherwise noted.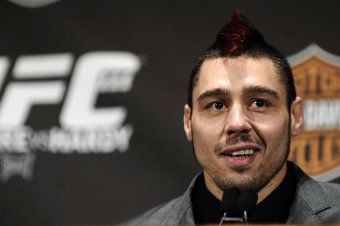 Jeff Zelevansky/Getty Images
The UFC will return to the UK this September to present UFC on Fuel TV 5 and the card is quickly filling.
Recently announced have been the following bouts:
Dan Hardy vs Amir Sadollah (via MMAFighting)
Paul Sass vs Matt Wiman (via twitter)
Che Mills vs Duane Ludwig (via twitter)
Jason Young vs Robbie Peralta (via twitter)
UFC on Fuel TV 5 will take place on September 29 from the Capital FM Arena in Nottingham, England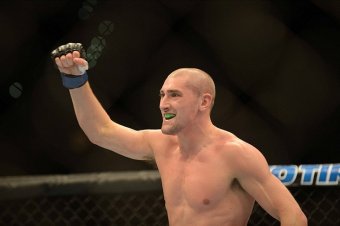 UFC on Fuel TV 5, which is set to take place on September 29 from Nottingham, England has picked up another bout.
One of the fighters involved in the bout, Paul Sass announced the fight, tweeting, "If you havnt heard I'm fighting in Nottingham sept 29th against Matt Wiman."
Sass (13-0) has been a dominant submission artist, stopping all but one of his opponents via submission. Wiman (14-6) will enter the fight coming off a win, stopping Mac Danzig in his last scrap.
UFC on Fuel TV 5 will be headlined by a heavyweight bout between Stipe Miocic and Stefan Struve.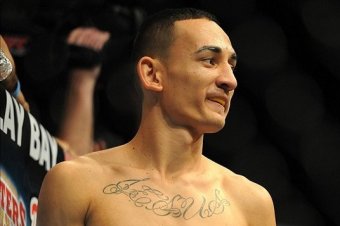 A featherweight bout has been added to UFC 150 in Denver. Meeting on the August 11 card will be Justin Lawrence (4-0) and Max Holloway (5-1). Both fighters had their last bouts on the June 1, 2012 finale of the 15th season of The Ultimate Fighter. Both fighters were victorious in their contests with Lawrence defeating John Cofer and Holloway besting Pat Schilling.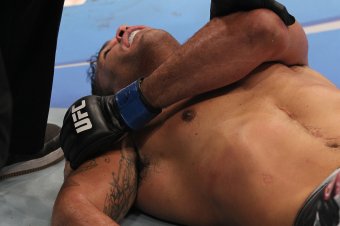 Antonio Rodrigo Nogueira has been forced from his UFC 149 bout against Cheick Kongo. Nogueira has yet to fully recover from the surgery that was required on his right arm following UFC 140. Nogueira had the arm broken during a loss to Frank Mir on that card, a Mir kimura snapped the limb.
Stepping in to face Kongo on the July 21 fight card will be Shawn Jordan.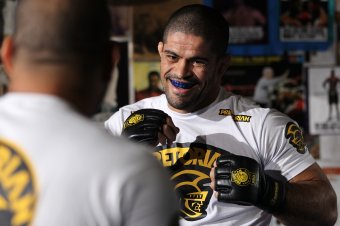 UFC 150 has taken a hit as Luiz Cane has been forced to withdraw due to injury. Cane had been set to make his UFC middleweight debut on the August 11 fight card against Yushin Okami. Cane will be replaced by Rousimar Palhares.
Both Okami and Palhares are coming off losses in their last bouts. Okami was dropped by Tim Boetsch at UFC 144 while Palhares was stopped by Alan Belcher at UFC on FOX 3.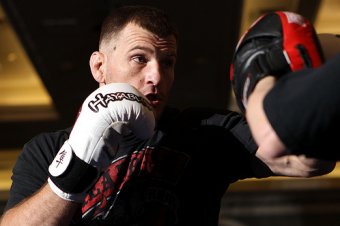 UFC on Fuel TV 5, which will take place on September 29 from Nottingham, England has received its main event. Headlining the fight card will be a heavyweight scrap between Stefan Struve and Stipe Miocic.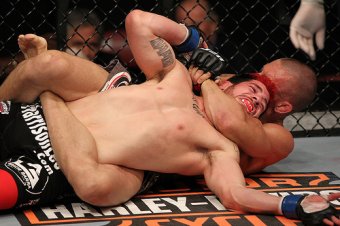 If you didn't see enough of Dustin Pague on June 8 when he used a rear naked choke to submit Jared Papazian at the 3:21 mark of Round One, you're in luck because the 11-5 fighter has agreed to step into the cage to face Ken Stone on June 23's UFC on FX 4 fight card.
MMAJunkie.com broke the news that Stone's original opponent Francisco Rivera had been removed from the card due to injury and that Pague had agreed to step in to take the fight.
Stone (10-3), has not fought since September 2011, as an injury forced him from a January 20 scheduled bout against Mike Easton.
Pague versus Stone will take place on the preliminary card from the Revel Casino in Atlantic City, NJ.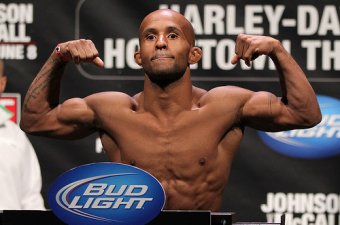 For a while it looked as if the UFC would suffer another delay in crowning its first champion in the flyweight division.
Following his UFC on FX 3 win over Ian McCall, a victory that earned him a bout with Joseph Benavidez, Demetrious Johnson was diagnosed with a hernia. The good news is that the surgery that Johnson will have to correct the problem will only sideline him for a couple of weeks.
Johnson appeared on a recent edition of HDNet's Inside MMA and said, "I suffered a hernia during the fight (vs. McCall) so, I'll be out for maybe two weeks."
There has been no discussion as to when Johnson and Benavidez will fight to decide the UFC's first flyweight champion, but at least we know the injury to Johnson should not delay the fight for a significant amount of time.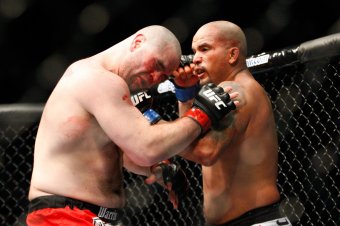 Richard Wolowicz/Getty Images
Despite a reputation as one of the toughest customers in the UFC, Joey Beltran was cut by the promotion after going 1-4 in his final five fights with the promotion. Upon his release, Beltran dropped from heavyweight to light heavyweight and put up a win over Anton Talamantes while fighting for the C3 Fights promotion.
Beltran's time away from the UFC has come to a close as he will move into the spot vacated by Brandon Vera when Vera was shifted to a fight against Mauricio Rua on the UFC on FOX 4 fight card. Beltran (14-7) will face James Te Huna (14-5) on the July 11 fight card. In four fights with the UFC Te Huna has yet to go the distance and has only left the firs round once and that was in his UFC debut. Te Huna is 3-1 in the UFC, with his only loss coming to Alexander Gustafsson in February of 2011.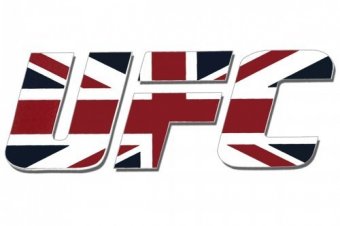 The UK will get a visit from the UFC when the promotion heads to Nottingham England on September 29 for the UFC on Fuel TV 5 card.
So far two fights have been booked for the event, the first will see two former cast members of The Ultimate Fighter meet as Andy Ogle (8-1) will face off against Akira Corassani (9-3-0-1). The fight will be the official UFC debut of each fighter.
The other announced fight will see Brad Pickett (21-6) meet Yves Jabouin (18-7). Pickett has fought twice for the UFC since moving over from the WEC and has gone 1-1, earning "Fight of the Night" honors in each of those bouts. Jabouin, also a former WEC fighter is riding a three fight winning streak in the UFC.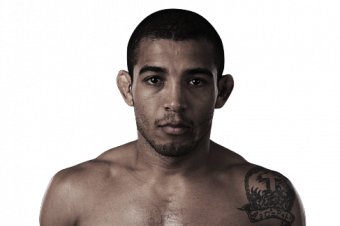 Not only has Jose Aldo had to contend with a lack of top contenders since joining the UFC, but he has to deal with injuries as well. A neck injury prevented him from defending his UFC featherweight crown when he first transferred over to the UFC from the WEC and now another injury has knocked him from a title defense.
Aldo had been set to face Erik Koch in the main event of UFC 149, but that fight has been scratched. In it's place will be a fight that was scheduled to be the co-main event at UFC 148; an interim bantamweight title fight between Urijah Faber and Renan Barao.
Faber (26-5) had been scheduled to meet current UFC bantamweight champion Dominick Cruz, but an ACL injury has put Cruz on the shelf. Faber's opponent, Barao (28-1-0-1) has not lost since falling in his professional debut in 2005.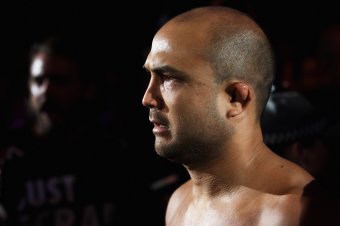 Mark Kolbe/Getty Images
The last time we saw BJ Penn walk from the Octagon he had endured a beating at the hands of Nick Diaz that left him bruised and seemingly announcing his retirement from the sport.
That retirement has come to an end and the man known as "The Prodigy" will step back into the Octagon on September 22 to face Rory MacDonald. The two welterweights have verbally agreed to meet on the UFC 152 fight card, which is set to take place in Toronto, Ontario, Canada.
Penn (16-8-2) has fought twice since his last win, a 21 second knockout win over Matt Hughes at UFC 123. In those two fights he has gone 0-1-1, with the loss coming to Diaz and the draw to Jon Fitch. MacDonald (13-1) is quickly climbing the welterweight ranks, his sole loss being a June 2010, TKO at the hands of current UFC interim welterweight champion Carlos Condit.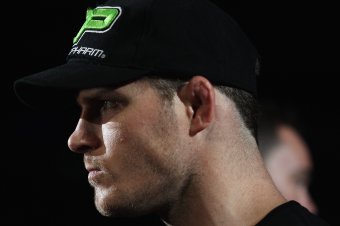 Mark Kolbe/Getty Images
Middleweight contenders Michael Bisping and Tim Boetsch were scheduled to meet at UFC 149, but an injury to Bisping has forced him from the card.
Boetsch (15-4) will remain on the card and will face Hector Lombard (31-2-1-1), who was left without an opponent when Brian Stann was forced from his originally scheduled bout on the UFC on FOX 4 card.
Boetsch, a former light heavyweight is on three fight winning streak since dropping to 185 pounds. Lombard, the former Bellator middleweight champion, will make his promotional debut at UFC 149 and will bring with him a 25 fight unbeaten streak, with his last loss coming in November 2006 when he dropped a unanimous decision to Gegard Mousasi.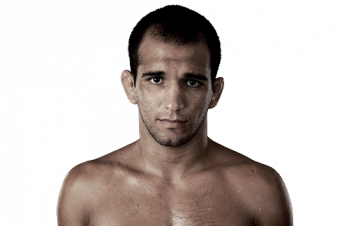 Injury has cost the UFC on FOX 4 card another bout as Pablo Garza was forced from his bout against Josh Grispi. Grispi (14-3) will instead meet Rani Yahya (16-7) on the August 4 fight card.
Grispi had been on a 10 fight winning streak prior to joining the UFC when the WEC was absorbed by the promotion. Since that time he has dropped two fights in a row, losing by decision to Dustin Poirier and being knocked out by George Roop. The bout in Denver will be his first since losing to Roop on June of last year as an injury forced him from his last scheduled bout. For his part Yahya is 1-1 since joining the UFC from the WEC. Yahya's last fight ended with him dropping a unanimous decision to Chad Mendes. Like Grispi, Yahya is coming off an injury and has not fought since that loss to Mendes, which took place in August of last year.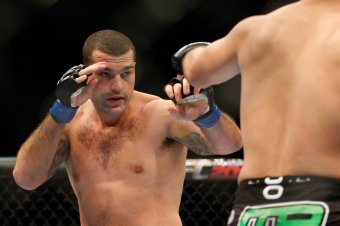 Richard Wolowicz/Getty Images
The main event of UFC on FOX 4 has been scratched. Brian Stann was set to welcome UFC newcomer Hector Lombard to the organization on the August 4 fight card, but an injury to Stann has forced him from the event.
The card has received a new main event as Mauricio "Shogun" Rua, who was left without an opponent after Thiago Silva withdrew from UFC 149, will be shifted to UFC on FOX 4 to face Brandon Vera in the main event.
Rua, a former UFC light heavyweight champion is coming off a loss to Dan Henderson in his last bout, a November 19, 2011 decision loss that many saw as one of the top three fights in the history of the UFC. Vera (12-5-0-1) was victorious in his last fight, a unanimous decision victory over Eliot Marshall at UFC 137.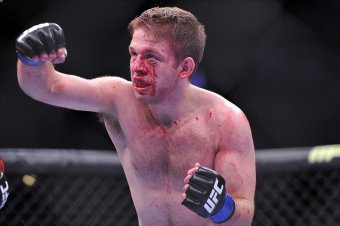 UFC 150, which will take place on August 11 from the Pepsi Center in Denver, Colorado has had three fights added to the card, which will be headlined by a lightweight title bout between Benson Henderson and Frankie Edgar.
The first added bout will see Nik Lentz (21-5-2-1) face off against Eiji Mitsuoka (18-8-2). Lentz is winless in his last three UFC bouts going 0-2-0-1 in those contests. It should be noted that even though he has not garnered a victory in those fights, he has taken home two "Fight of the Night" awards. Mitsuoka will be participating in his second UFC bout, his first ended in a loss to Takanori Gomi at UFC 144.
Recent TUF finalist Dennis Bermudez (8-3) has also been booked for Denver as he will take on Tommy Hayden (8-1).
Lastly, Michael Kuiper (11-1) has been signed to face Jared Hamman (13-4). Kuiper is coming off the first loss of his professional career, dropping a unanimous decision to Rafael Natal at UFC 143, while Hamman will look to get back on track after also losing his last bout, a first round knockout at the hands of Constantinos Philippou.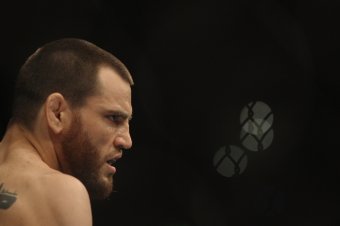 Mark Kolbe/Getty Images
Jon Fitch has not had the best of luck as of late. Fitch suffered an injury in his February, 2011 bout against BJ Penn that left him unable to train until August of that year. When Fitch returned to the UFC in December his stay inside the Octagon was brief as Johny Hendricks dropped him in just 12 seconds.
Fitch's first fight after that devastating loss was scheduled to take place on the UFC on Fuel 4 card on July 11, but an injury forced him to withdraw from the event. Fitch's originally scheduled opponent, Aaron Simpson will know face Kenny Robertson on the card.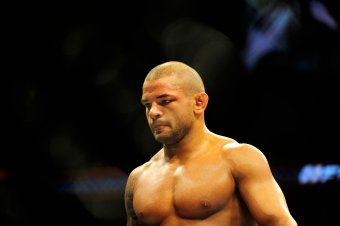 UFC 149 was the first fight card to take a hit when Thiago Silva and Thiago Alves were forced from the card due to injury.
Silva was set to face Mauricio "Shogun" Rua in the evening's co-main event, while Alves was matched against Siyar Bahadurzada.
Bahadurzada (21-4-1) debuted with the UFC in Sweden, knocking out Paulo Thiago in 42 seconds, earning "Knockout of the Night" honors. Chris Clements (11-4) will replace Alves on the July 21 fight card.
This article is
What is the duplicate article?
Why is this article offensive?
Where is this article plagiarized from?
Why is this article poorly edited?