Liverpool FC: 5 Reasons Gylfi Sigurdsson Will Be a Great Signing for the Reds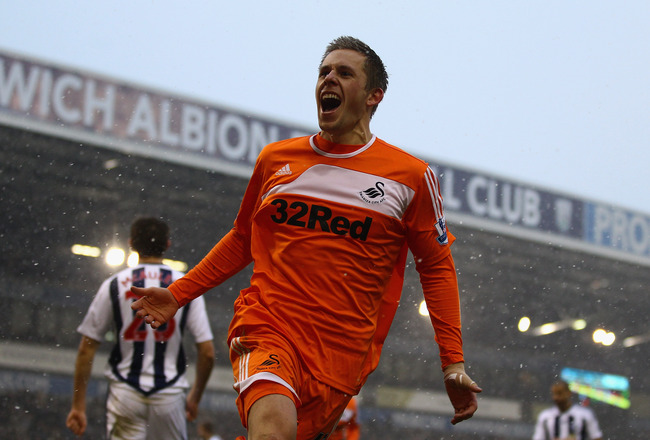 Julian Finney/Getty Images
Ever since Brendan Rodgers took over at Liverpool, speculation surrounding a potential move for Gylfi Sigurdsson—who spent last season on loan at Swansea under Rodgers—has been rife.
According to the Daily Mirror, it now seems that the Reds have completed a £6.8 million deal for the 22-year-old Icelandic midfielder from Hoffenheim.
Sigurdsson is going to be a great signing for Rodgers and his new club.
Here are five reasons why.
5. Part of the Midfield Rebuild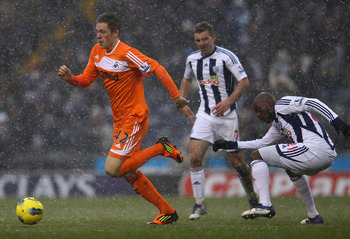 Julian Finney/Getty Images
In August 2011, under Kenny Dalglish, Liverpool signed three midfield players in Charlie Adam, Stewart Downing and Jordan Henderson.
The summer before that, under Roy Hodgson, they signed four in Joe Cole, Raul Meireles, Christian Poulsen and Jonjo Shelvey—two of which have since left the club.
The Liverpool midfield has undergone some major changes in recent seasons, and now, with Brendan Rodgers at the helm, more changes will be coming.
A midfield consisting of Italian Alberto Aquilani, who is returning to Anfield next season after the expiration of his loan spell at AC Milan, Englishman Steven Gerrard, Brazilian Lucas and Icelander Gylfi Sigurdsson will without a doubt be one of the very strongest in the Premier League.
It could help Liverpool return to the top four.
4. Excellent Value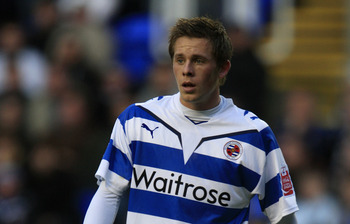 Jed Leicester/Getty Images
Over the past 18 months, Liverpool have signed Charlie Adam, Andy Carroll, Stewart Downing and Jordan Henderson for a total price of almost £80 million.
In getting Sigurdsson for just £6.8 million, the Reds find a player who, unlike the other four, is selling well below the price that his stats suggest he should be selling at.
Liverpool are picking up a player who scored 0.39 goals per game this season and helped change his team's fortunes at a bargain price.
There is no way of predicting how good Sigurdsson could blossom to be.
For the confidence of fans, management, players and the rest of the footballing world, Liverpool need a low-risk, high-reward signing. By all accounts, Gylfi Sigurdsson will be just that.
3. Dedication, Perseverance, Ambition, Teamwork and Work Ethic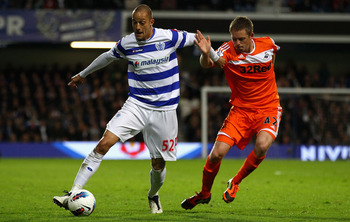 Julian Finney/Getty Images
The picture says it all.
One of the things that endeared the 22-year-old, who speaks good English, to the Swansea City fans was his attitude. Both on and off the pitch, Sigurdsson put his will to win, tireless work ethic and selfless team play on full display, whether he was in a game or in training.
While the Liverpool team often receives criticism for its lack of quality, it rarely does for the above intangibles. From club legends like Steven Gerrard to youngsters like Conor Coady, Liverpool players almost always have these qualities in abundance.
For a player to be a success at Liverpool Football Club, he needs to have good dedication and perseverance, the ambition to be the best, the ability to be a team player and a solid work ethic.
Clearly, Gylfi Sigurdsson has all the intangibles necessary to be a big success at Anfield.
2. Relationship with Brendan Rodgers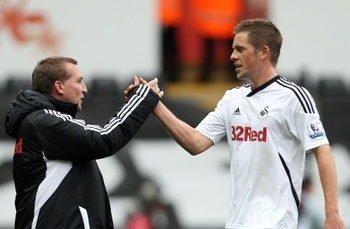 adifferentleague.co.uk
After Sigurdsson's hugely successful spell at the Liberty Stadium, Brendan Rodgers was desperate to have his Icelandic star return.
The two men have a great relationship, and Rodgers has been instrumental in ensuring Sigurdsson's move to Anfield was pushed through.
Sigurdsson is going to help Rodgers adapt to Liverpool, and is going to make sure the transition of playing styles is as seamless as possible.
In the midfielder, Rodgers has a player he trusts, and a player he knows he can put in any situation and expect results. In his manager, Sigurdsson has a man he respects and is used to and one he has succeeded under before.
The positive relationship between manager Brendan Rodgers and player Gylfi Sigurdsson is going to be crucial in 2012-13.
1. Goalscoring Ability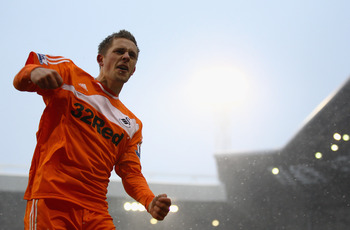 Julian Finney/Getty Images
When Sigurdsson arrived on loan from Hoffenheim six months ago, Swansea hoped he would become an important complement to the likes of Joe Allen and Scott Sinclair in the team's midfield.
Instead, the Icelander became the Swans' premier goalscorer, hitting the back of the net on seven occasions in 18 Premier League games, while assisting on three more.
Last season, Liverpool, whose defense was statistically the third strongest in the League, were let down by a struggling attack force, which scored just 47 goals in 38 games.
Even Blackburn Rovers scored more.
While the club does still need to add talent at the striker position, Sigurdsson should be good for 10-to-15 goals in a full Premier League season. He will immensely help the team's goalscoring crisis.
Look for Gylfi Sigurdsson to have an immense 2012-13 in the Liverpool red.
Keep Reading

Liverpool: Like this team?