San Francisco Giants: Why It Would Be a Mistake to Trade Barry Zito This Season
June 13, 2012

Last Sunday, the unthinkable happened. 
Seated at AT&T Park, I watched as Tim Lincecum turned-in his latest disaster on the mound. More worrisome than the hits were how erratically he allowed them.
In the first inning it was three walks, the second three strikeouts.
By the time a booming Josh Hamilton double made the score 5-0 in favor of not the Giants, I turned to my friend and said the impossible:
"At least we still have Barry Zito."
At earlier junctures in Zito's tenure (read: all junctures prior to 2012), this statement would serve as a respite, a bit of levity to lighten a dour mood while simultaneously commenting on the futility of the Giants perennial fifth starter.
Of course we still had Zito. That, in fact, was the problem.
But something is happening this season, and it's the kind of subtle magic that doesn't lend itself to acronym statistics—although we will employ some for good measure.
Barry Zito hasn't made the type of miraculous reemergence that his teammate Ryan Vogelsong enjoyed last year. No, Zito's transformation has been hard to pinpoint, aside from the entirely mindboggling complete game shutout he embarrassed the Rockies with to start the season.
Partly the change is mechanical.
Pitching coach Dave Rightetti has noted that Zito's changeup doesn't float as much, and that his curveball is a little tighter. Zito spent the off-season working with Tom House, who tinkered with his motion, the intention being to increase arm speed.
All in all, Zito spent time on many facets of his game, perhaps accepting that his failures weren't based on any one specific overriding flaw.
Included in his off-season campaign to improve was a change his mindset during games.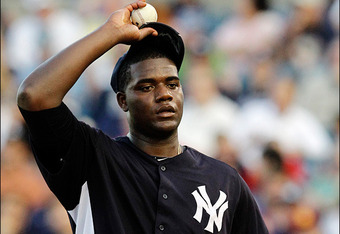 Speaking with MLB.com, Zito described his new approach to game days, explaining "in that first inning, it's your job to make this pitch and then the next pitch. If you stay there, you look up after nine innings and you've thrown a shutout."
Certainly Zito has fallen a bit short of shutting down teams every time he takes the mound, but his numbers midway through June are nonetheless reflective of a big improvement.
In 12 starts, he's 5-3. His 3.24 ERA is substantially lower than any ERA he's had at season's end as a Giant.
Now, certainly folks will point to Zito's impressive beginning to 2010, which ended in a slump so bad he was excluded from San Francisco's post-season rosters.
There's no way to ensure a similar backslide won't happen again in 2012, but Zito's outlook on his role with team and position in baseball seems to have turned a corner.
In a season that's seen a glut of serious injuries sideline the likes of Roy Halladay, Jered Weaver, Chris Carpenter, Neftali Perez and Michael Pineda (not to mention half of the San Diego Padres), it stands to reason there may be a club with interest in Zito.
Trying to gauge what Zito is worth is near impossible, given the likelihood any trade would hinge on the Giants eating a large percentage of his infamously mammoth contract.
Putting aside logistical complexities for a moment, another, more tantalizing quandary presents itself: should the Giants trade Zito if they can?
Three years ago I would've blurted "YES" faster than a Brandon Crawford overthrow to first.
But now? I'm not so sure.
With demigods Matt Cain and Madison Bumgarner mowing down the competition and Ryan Vogelsong anchoring the five spot in the rotation, Zito lingers as one of two uncertainties among Giants starters.
If it was just Zito, fans and management could be complacent to count on the likes of Eric Surkamp and Brad Penny if things went sour. But, you can't boot Lincecum from the rotation and stick a temporary starter at the end of the order.
Not only does it blow Lincecum's confidence—and potentially any desire he may have to stay long-term—but it also immediately cripples a rotation that is everything for this San Francisco Giants team.
Listening to KNBR on my drive home from the Giants disheartening loss Sunday, I heard a caller refer to one of the team's starters as "a guaranteed loss every five games."
For once, they weren't talking about Barry Zito.
The 2010 World Championship was built on improbable play from discarded players. We'll need Zito if we hope to repeat the feat.