Floyd Mayweather's Issues with Jail Conditions as Ridiculous as His Tired Act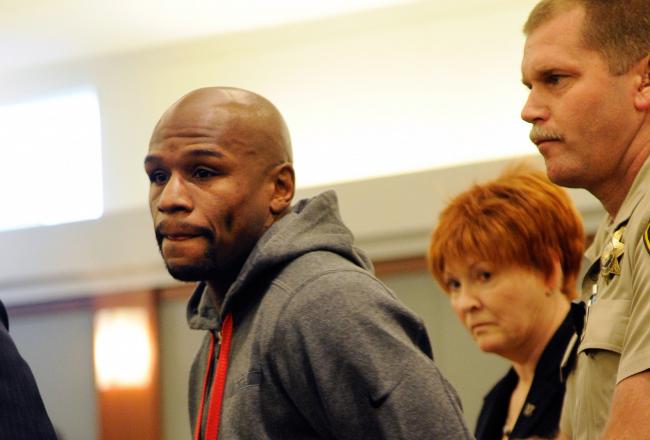 David Becker/Getty Images
Floyd Mayweather is having some issues with his less than plush accommodations in jail. It pains me to see what domestic abusers have to go through these days.
Money May may never box again. At least, that is the argument Mayweather is making through his lawyers regarding the "inhumane conditions" of his jail stay, of which he has only served two weeks of his three month sentence.
I would imagine life in jail is pretty crappy, which is why I do my best to never get locked up in one. This includes not hitting a woman in front of her kids, something Mayweather is being jailed for.
The Story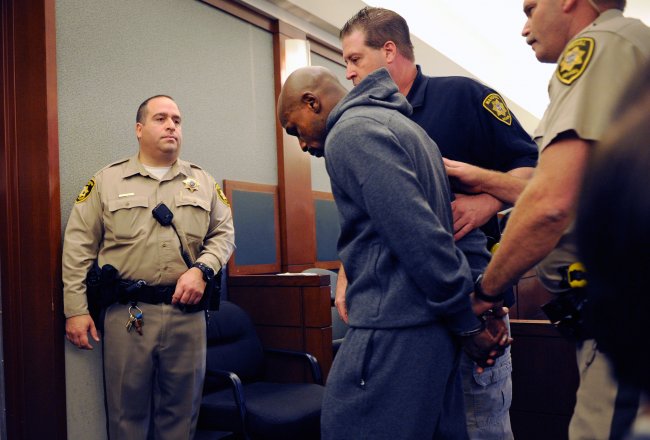 David Becker/Getty Images
Via the Associated Press, ESPN reports Mayweather has had quite enough of this jail business.
A judge in Las Vegas said she'll decide later this week whether to ease jail conditions for Floyd Mayweather Jr., after his lawyers argued that the undefeated champion is getting out of shape in solitary confinement and may never fight again.
Mayweather's lawyers contend that their client is losing vital muscle mass by being locked away 23 hours a day. They would prefer Mayweather be placed in a less-than-luxurious apartment or be given house arrest.
He is being held out of general population because his celebrity status has personnel fearful for his safety.
The prosecution wants no accommodations made, seeing as how the jail sentence was already postponed so Money May could fight Miguel Cotto in May.
The Issue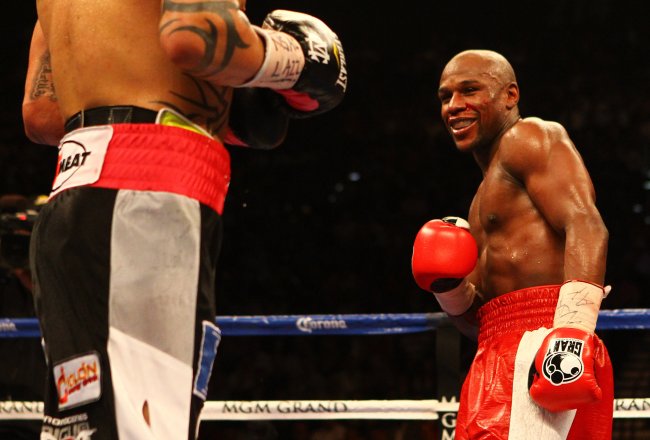 Al Bello/Getty Images
Having never been incarcerated, I would love to hear from you who may have been.
Have you been able to shot call when you begin your stay or how you might enjoy that stay?
I know Mayweather's last fight promised a great opportunity for the community in terms of economic wealth.
Yet, I was still taken back that he was given such leeway to maintain his fight date, considering he was found guilty of attacking his ex-girlfriend while two of their children watching.
Should Mayweather be given house arrest?
Thus continues my love/hate relationship with Mayweather.
I love how good he is for the popularity of boxing, but hate the way he goes about accomplishing said popularity.
His act is rather tired and this is just another chapter in the annals of a man wanting to be treated differently than others.
This is not to say that Mayweather is the worst human being ever to grace sports, or even a hardened criminal that should be locked away for years.
Merely, he should be punished in tandem with his crime, just like everyone else. While being kept in solitary confinement is not the answer, neither is moving him back to his mansion.
Wait, I forgot one thing.
He is a celebrity, and they get special treatment. My bad, never mind.
Follow me on Twitter and we can fight about it.
This article is
What is the duplicate article?
Why is this article offensive?
Where is this article plagiarized from?
Why is this article poorly edited?