NBA Draft Rumors: Trading No. 2 Pick Would Be Smartest Move for Bobcats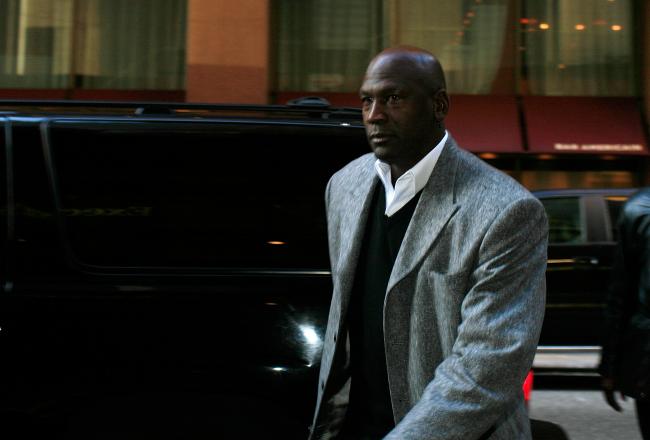 Patrick McDermott/Getty Images
The Charlotte Bobcats need multiple players and financial flexibility, so the best thing they can do is trade their pick. Alex Kennedy of Hoopsworld.com says:
The Charlotte Bobcats are shopping the second overall pick in the 2012 NBA Draft, according to multiple sources. The Bobcats don't seem to be in love with anyone at this point, which means a different team could be selecting second on draft night.
I like Andre Drummond of UConn a lot, and I believe he has superstar potential, but he also has bust potential.
The Bobcats simply can't afford to take that risk. Every move they make for the next three seasons must be calculated and low-risk. It's the only way to change their culture. If they can get a young player and stay in the lottery, that would be big.
It would speed up the rebuilding process and ultimately make the team more attractive to free agents.
They aren't Oklahoma City; Charlotte wouldn't be as tough a sell as OKC if they were closer to becoming a winning team. If they win and bring in a solid coach like Jerry Sloan, whom they've talked to (h/t Oregon Live), they would be on the road to improvement. They have talked to others, but Sloan is the man they need.
What should the Bobcats do with the No. 2 pick?
This franchise needs a stabilizing force, and one that can get results. Sloan can do that for Charlotte.
The roster is almost barren, but there are two decent young bigs on board. As of now, I like Byron Mullens and Bismack Biyombo in the frontcourt. Both of them need more experience, but if you add talented wing players this team improves. The Cats could move back in the first-round and still have their pick of Austin Rivers, Jeremy Lamb, Terrence Ross or Terrence Jones.
If you put one of those players with Kemba Walker, and add another wing in the trade for the No. 2 pick, the Bobcats starting lineup is exponentially better.
They won't make the playoffs just yet, but they could be contending for the postseason in two years. You can't underestimate the effect that a coach like Sloan could have on a young team. If you luck out with a player like Rivers—who I believe will be better than people think—you accelerate the rebuilding process.
To get this ball rolling, Charlotte needs to trade their pick. It makes the most sense for a team in need of tons of help fast.
Follow Brian Mazique and Franchiseplay.net for reactions, analysis and news from the world of sports and sports Video Games
This article is
What is the duplicate article?
Why is this article offensive?
Where is this article plagiarized from?
Why is this article poorly edited?