MLB All Star Game: Why Fan Voting Frequently Vote Wrong Players in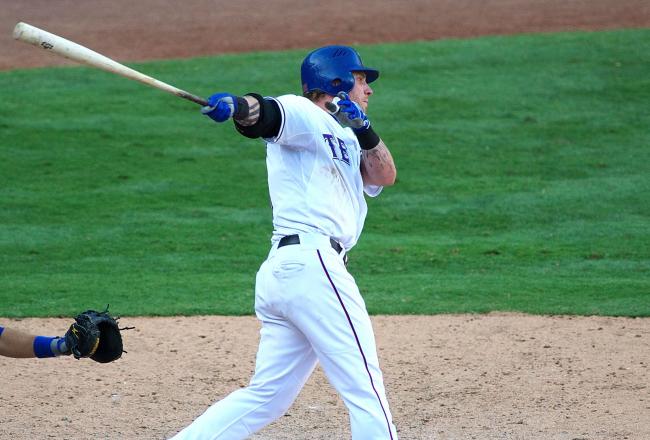 Cooper Neill/Getty Images
What exactly is an All-Star?
After seeing the latest All-Star Update (NL/AL) and talking with experts such as Danny Knobler, I decided to take a closer look at this year's possible selections.
I watch quite a bit of Major League Baseball. While I wouldn't consider myself an expert by any means, I believe I could pick out the guys truly deserving of a position on the field when Kansas City hosts the Mid-Summer Classic come July.
In some areas of voting, I couldn't agree more. Take Josh Hamilton for instance. With over 3.8 million votes at the last official voting update he has virtually guaranteed himself of patrolling the outfield as the highest vote-getter in the MLB this year. He's made quite the case for himself.
With 61 RBI and 22 HR (including an impressive four-HR game) he has solidified his likely selection en route to not only an All-Star selection, but a potential Triple Crown run (batting .338 at the time this is being written).
In most cases however, I feel the fans are voting too much with their heart and not on talent.
How often do we hear the phrase, "I couldn't have done it without some great teammates?" For Hamilton, his great teammates could be right there with him as catcher Mike Napoli, 2B Ian Kinsler, 3B Adrian Beltre and OF Nelson Cruz are all in position to claim starting spots on the roster as well.
How often do fans get All-Star voting right?
Is A.J. Pierzynski of the Chicago White Sox not having a better year than Napoli? He has an average 30 points higher, 11 more hits, five more doubles, nine more RBI and strikes out far less frequently than the Rangers backstop (58 compared to just 22).
Quick comparisons of other Rangers players: I agree with the tight race that is currently Ian Kinsler and Robinson Cano. If either were selected, then fan voting succeeded. At 3B, Mark Trumbo of the Angels has either close or better numbers (outside of strikeouts) in every major category than Adrian Beltre in 30 less at-bats. Sounds more productive to me.
As far as outfield goes, it's easy to make a case for the stellar play of Mike Trout of the Angels although he hasn't been in the Majors too long. I have gone on record multiple times saying he will be the best player in the MLB within a year though, so I'll accept his All-Star selections will come later. Baltimore's Adam Jones will most likely not be voted in, although I feel he deserves a spot there.
Though Cruz and Curtis Granderson may not be the most deserving, should they be voted in as starters I wouldn't have too much of an issue.
To finish out the remaining two positions yet to be discussed, I have no issue with David Ortiz at DH, and would also agree with a selection of either White Sox Paul Konerko or Tigers Prince Fielder at 1B.
Let's take a look at the National League:
Catcher Yadier Molina of the Cardinals was passed by Giants catcher Buster Posey in the latest voting update. Molina is batting .330 compared to Posey's .290, has more speed on the base paths, 11 more hits, 15 less strikeouts and has an OPS of .900 compared to Posey's .810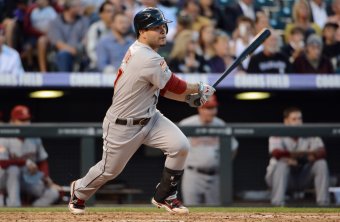 Does Jose Altuve deserve an All Star Spot?
Doug Pensinger/Getty Images
For what it's worth, Phillies Carlos Ruiz may not deserve to be starting for the National League behind the plate, but I believe he has the talent to make this voting much closer.
The Reds Joey Votto has a lock on the 1B spot in the NL as he should. Although Lance Berkman is one of my favorite players, the fact he is in second in voting while playing in only 13 games this year is a joke.
My biggest objection to the voting this year is the fact that Dan Uggla leads all second basemen, while Astros Jose Altuve is fourth in voting.
Altuve has the highest batting average of any 2B in the MLB this year. He has more hits, doubles, triples, multi-hit games, stolen bases, and less strikeouts than Uggla. Altuve's biggest crutch besides popularity is the fact that Uggla is killing him in HR and RBI totals. And well, fans love the long ball. I still believe he deserves this spot.
No issue with David Wright starting at 3B. He's earned that with a great season thus far.
Chicago Cubs SS Starlin Castro is, in my opinion, having a potential All-Star season. The fact he is on one of the worst teams in the MLB and he strikes out far too much will kill any chance he has. Jed Lowrie of the Astros also has a strong case to start over current vote leader Troy Tulowitzki of the Rockies. His OPS is 50 points higher than Tulowitzki and he also leads the Major League in HR by a shortstop.
Melky Cabrera doesn't have a starting spot secured in the outfield? Oh, all right. That's cool. Well, enjoy your 200+ hit season Melky, you obviously have no business being an All-Star.
Who should be responsible for voting?
Dodgers Matt Kemp (who when healthy does deserve a spot in the outfield), Cardinals Carlos Beltran (yes, he deserves his spot), and Ryan Braun are the current leaders to start.
Along with Cabrera, I could also make a strong case for Giancarlo Stanton of the Marlins to be starting. In the same boat as Trout, expect Bryce Harper to be a staple in this game for years to come although neither have had time to solidify their spot on a Major League club.
I suppose this is the "beauty" of the All-Star Game. After all, it is nothing more than an exhibition for the fans, chosen by the fans.
In a game that holds the importance of home field advantage, I do have to wonder...just what would this game be like if the true All-Stars found their way in?
I guess that's just something we will continue to wonder. Enjoy your game next month folks.
Follow Brandon Wheeland on Twitter @BrandonWheeland for news, analysis and more concerning the MLB and all things sports.
This article is
What is the duplicate article?
Why is this article offensive?
Where is this article plagiarized from?
Why is this article poorly edited?