NHL Free Agency: 5 Low-Key Players Who Will Make a Huge Difference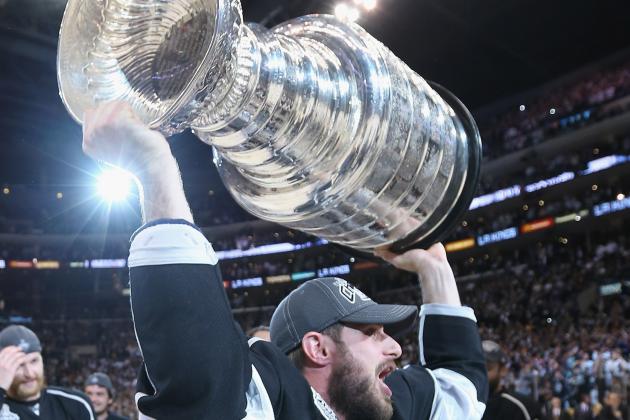 Bruce Bennett/Getty Images

The period of free agency during the off season gives teams with large bank accounts the ability to splurge on established players that will provide an extra boost to their franchises.
This year's free agency features a few big name players in their prime, including former Washington winger Alexander Semin and New Jersey Devil's captain Zach Parise.
While these high profile players shall be tightly contested by teams looking to revamp their lineups, there are players on this years list who have been undervalued, and could potentially end up as sleeper picks.
After the jump, I will feature five of the top low key players who could end up making considerable impacts on their new teams.
Begin Slideshow

»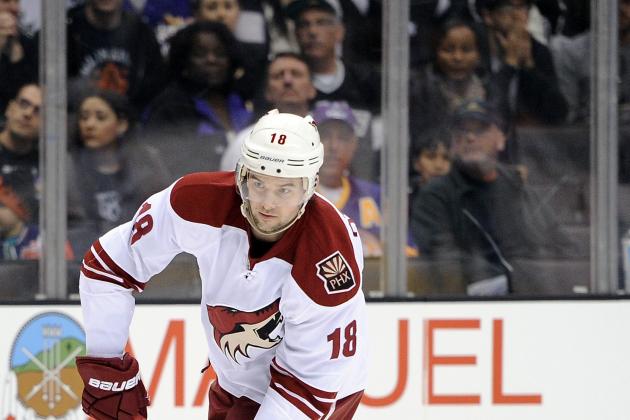 Harry How/Getty Images

Patrick O'Sullivan is a bit of a lesser known name in comparison with some of the other guys that made this list.
A player that was seemingly destined for a successful professional career, O'Sullivan shattered many records, including the franchise records for points (92) and assists (59) as a member of the Canadian Juniors, Mississauga Ice Dogs.
With above average speed, puck handling skills, vision and a knack for finishing, it is rather perplexing to see how O'Sullivan's career has unraveled.
He definitely has the skill set to become a dependable mid-line scoring threat on a quality team and this off season may give him that opportunity.
That is if a team is willing to take a chance on a player whose career has resembled that of many journeyman who get picked up and find themselves unable to gel into established lineups.
With that being said, he could turn out to be one of this year's free agent low key gems... That is if he does actually show up to play to his full potential.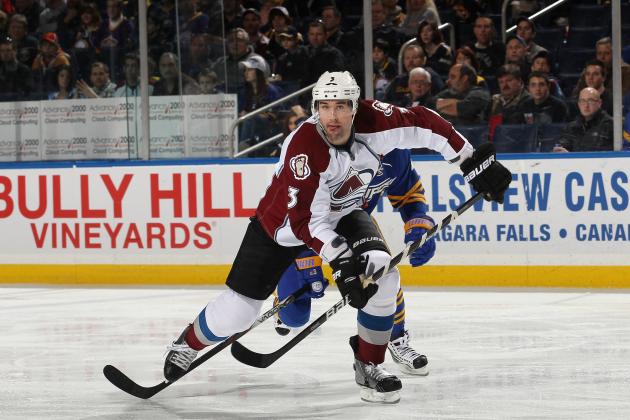 Bruce Bennett/Getty Images

On the defensive side of the ice, guys like Brad Stuart and Barret Jackman will be amongst the top free agents to be pursued by teams looking to provide their goaltenders with some added bulk in front of them.
Former Colorado Avalanche defender Shane O'Brien may not be as well known as a Stuart or Jackman, but try telling any Avs' fan that he doesn't play with the same intensity as the guys making over twice what he earned this past season.
At 28, O'Brien still has enough years left in him to justify a team picking him up to the tune of a long term deal.
He is a big a physical player who at 6'3 throws his weight around with the best of them. He is a durable defenseman who can take the daily pounding, and while he isn't a scoring defenseman, he plays to his strengths and has become known as a reliable blue-liner.
For teams looking to beef up their defense like the Philadelphia Flyers, a team that may never see their captain Chris Pronger in uniform ever again, O'Brien could be available as both a cheap and wise option.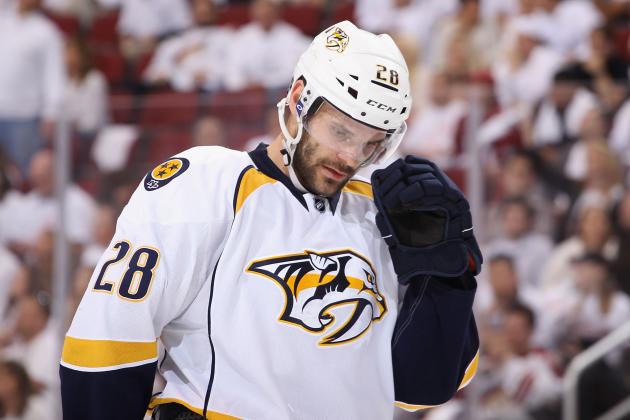 Christian Petersen/Getty Images

The gritty 30-year-old American sure knows how to throw around his punishing 6'5 frame on the ice.
Nashville understood this when they went out of the way to deal a first round pick to acquire Gaustad's services when they desperately needed to strengthen a squad that was playoff bound.
While Gaustad flourished during his time in Buffalo, he was accomplishing much of his offense as primarily a third and fourth line player.
Thus, his respectable 35 points-per-season average becomes that much more admirable, given the restricted amount of playing time.
Being able to stay productive on checking lines is a desirable quality, and I believe that Gaustad has what it takes to continue to play his game for whatever team picks him up.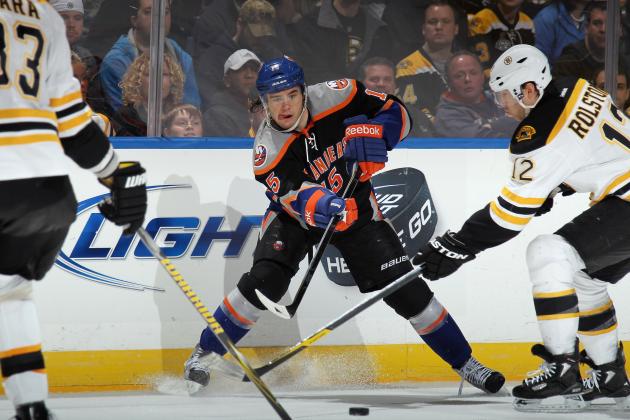 Bruce Bennett/Getty Images

The long-time AHL journeyman finally got his shot at hockey's biggest stage, in arguably the world's most famous arena, when he was called up to play 22 games with the New York Rangers.
Since then, Parenteau has established himself as a scoring force to be reckoned with, just 29 miles away from MSG with southern New York's other franchise, the Islanders.
Although the Islanders extended their five year streak of last place finishes in the Atlantic division, Parenteau has really come into his own in the past two seasons with the team.
The question at hand remains, will the Islanders be willing to shell out a considerable amount money for a player that at 30 is already considered a veteran, despite only having two NHL seasons under his belt.
With the constant rebuilding trend the Islanders have set for themselves, my guess is that they probably will not.
While his 67 points this past season will definitely stand out, Parenteau's age should play a factor in whether or not he is offered a big long term contract.
It also may allow him to fly under the radar where he could be available to be picked up by a team in need of a crafty scorer –– Dallas, St. Louis, even the Cup champion Kings instantly come to mind.
Christian Petersen/Getty Images

At age 40 this guy still plays some darn good hockey and I think he has a few good years left to contribute as a role player with a quality franchise.
Recording his best season in the past three years with 77 points, Ray Whitney is yet another player who defies the stereotype of hockey players breaking down towards the end of their career.
Interestingly enough, the latter point of Whitney's career has ended up as the most rewarding, as he played a key role in providing veteran leadership for the Carolina Hurricanes during their 2005-06 Stanley Cup run.
The Wizard always shows up to play and if he decides not to hang up the skates after this last season, he could still at the ripe age of 40 be a very nice acquisition for some veteran leadership.