Comparing 10 NFL Teams' 2012 Seasons to a Book Title
Patrick McDermott/Getty Images

It's a great feeling to know that the NFL season is just around the corner, and now that OTAs are over and training camp is just one month away, that feeling of jubilation is getting stronger.
I've been into reading a lot of books lately, some of which are on this list, which is why I got this idea. Each NFL team has it's own unique story, but how are they able to be expresed?
Now, not every team has a story worthy of it being compared to a book title. But I did find some interesting comparisons that make sense in the context of humor and reality, so without further ado, here are 10 NFL teams and book titles that describe their upcoming 2012 seasons!
Follow me on Twitter.
Begin Slideshow

»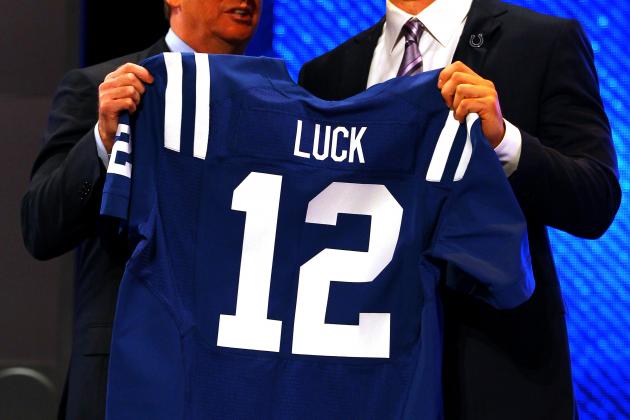 Al Bello/Getty Images

When the Indianapolis Colts decided to let go of long-time superstar Peyton Manning in favor of drafting Stanford prospect Andrew Luck, they turned over a new leaf. The team officially moved from the "Manning Era" to the "Luck Era" in one, swift turn of events.
Now this season will be more about building for the future than competing for a championship. They've entered the new moon phase, where they start from scratch and build up to a Super Bowl-caliber team.
Who knows how long the process will take, but how far they go over the next eight or so years could be determined by how much progress they make in year one.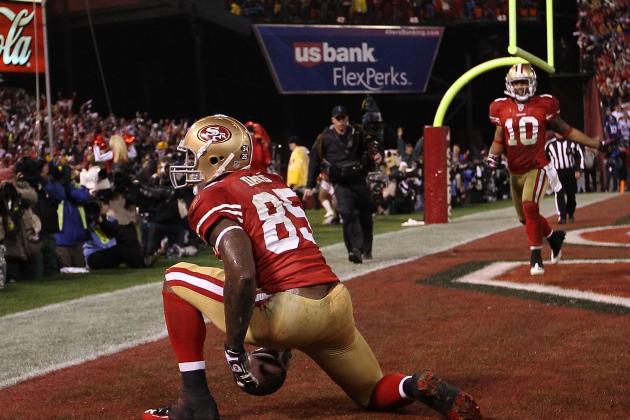 Ezra Shaw/Getty Images

The San Francisco 49ers were definitely the league's most surprising squad, finishing the year 13-3 and upsetting the New Orleans Saints in the divisional round. They would have made to the Super Bowl in fact, if not for a muffed punt.
The 49ers are now going at it for a second year in a row, the year when most newly-successful teams make their strongest case for a championship. It's San Fran's Year of Reckoning.
Last year was the spark of something new in the Bay Area, but 2012 will hopefully be the time when they "catch fire" using a stifling defense and the advantage of having weak divisional opponents.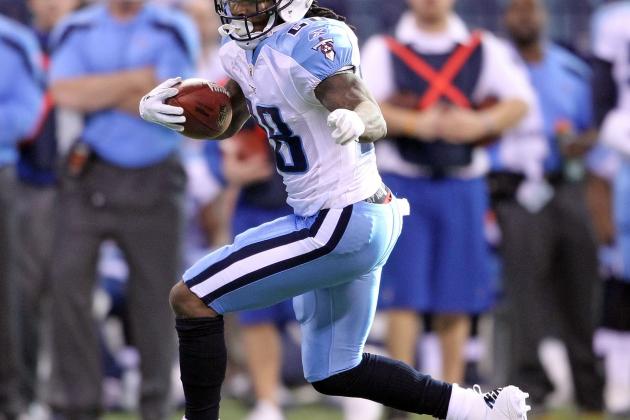 Andy Lyons/Getty Images

The Tennessee Titans and their fans—especially the latter—feel like they're the least-appreciated franchise in the NFL. Just look at today's latest B/R NFL Power Rankings, where the team is ranked 25th despite finishing 8-8 last season.
People cite a bad offseason for why they believe Tennessee will take a step backwards, but in reality they're improving thanks to big FA signings, a decent draft, and only one key loss (Cortland Finnegan).
In a nutshell, they're "outsiders" in today's fast-paced world of journalism.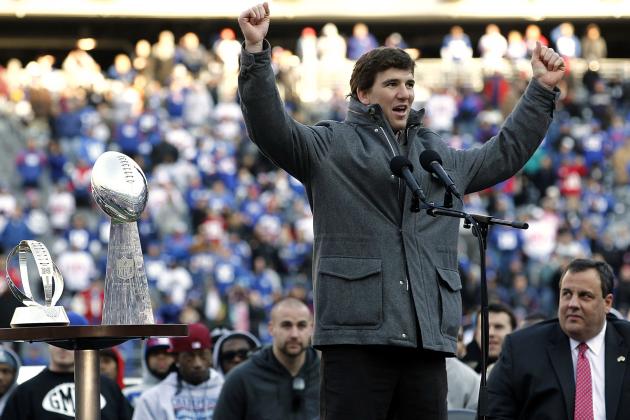 Jeff Zelevansky/Getty Images
Manning celebrates with Big Blue's fans at Metlife Stadium.
LeBron James may be the King, but Giants quarterback Eli Manning deserves the title "Lord of the Rings"—championship rings, that is.
Manning has won two championships in the last five seasons, and has just as many as Ben Roethlisberger and more than Drew Brees, Aaron Rodgers, and Peyton Manning. In fact, the only quarterback with more rings as a starter is the Hall of Fame-bound Tom Brady.
In 2012, Eli and the Giants will look for their third championship in six years, trying to equal Brady with three titles.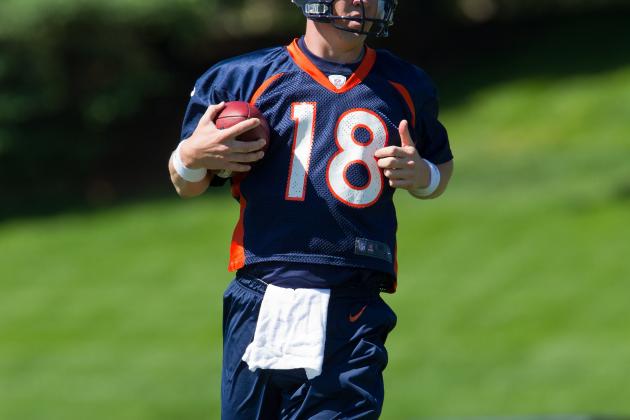 Justin Edmonds/Getty Images

Denver's 2012 offseason will only be a success if Peyton Manning is a success. If he fails, this franchise will be set back three or four years and John Elway will become perhaps the league's least popular executive vice president.
Denver really has become Peyton place. Not only are they without popular QB Tim Tebow, a guy who turned what would've been a 3-13 disaster into a competitive playoff team, but they spent enough money on Manning to limit their free agency signings for the next two years.
Talk about pressure.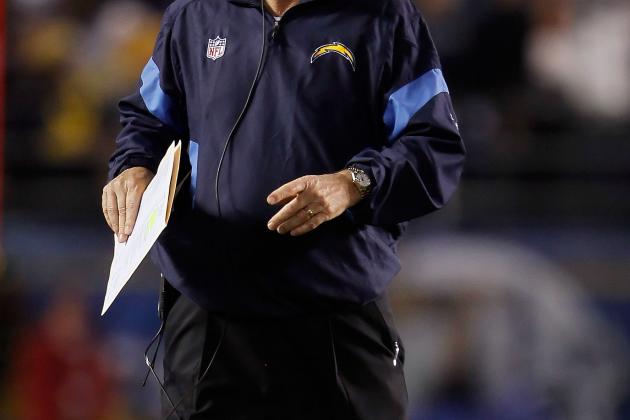 Jeff Gross/Getty Images

Even though there were calls for head coach Norv Turner to be fired over the last two off-seasons, the San Diego front office has done nothing to right the sinking ship out west.
Since a couple of disappointing playoff runs in 2008 and 2009, Turner's Chargers have gone a combined 17-15 in the last two seasons while failing to qualify for the postseason both times. It seems that this is Turner's last chance, and it isn't going to be easy with the rejuvenated Chiefs and a Manning-led Broncos team in the same division.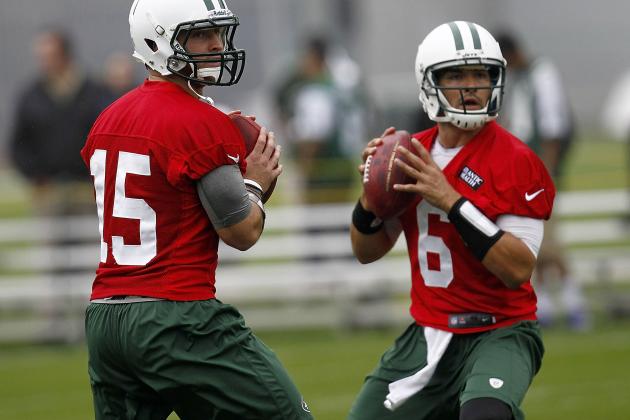 Jeff Zelevansky/Getty Images

When the New York Jets brought in Tim Tebow, they tried to play down the controversy between him and franchise quarterback Mark Sanchez. Well, folks, I'll tell you there is and always will be controversy between Tebow—the "Angel" in more ways than one—and Sanchez—the "Demon."
Tebow is the angel because he's beloved around the country. Jets fan already adore him—his merchandise is the most-craved on the market—and his connection to God along with his charitable attitude make him the perfect good guy.
On the other hand, Sanchez has done some good things in his Jets tenure but has overall been a disappointment. Jets fans are tired of his interceptions and his inconsistency, so what we see this year between the two quarterbacks will most likely define the Jets' 2012 campaign.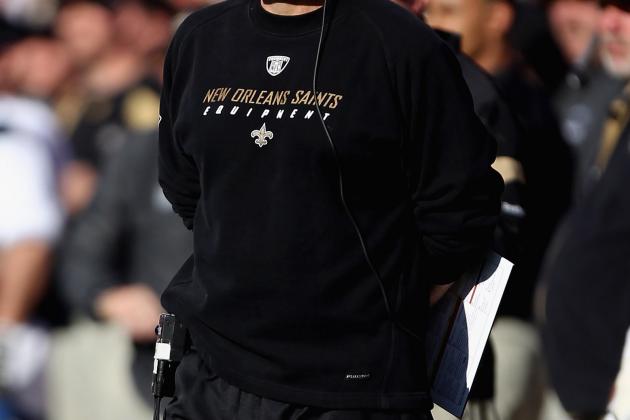 Jed Jacobsohn/Getty Images

The New Orleans Saints may still be one of the NFC's most talented squads—Marques Colston, Jimmy Graham, Darren Sproles and Drew Brees make sure of that—but their 2012 season will be dominated by one thing: scandal.
Bountygate, while having been exaggerated to a point, is one of the worst black marks on the NFL in its long history. Sean Payton's squad will have the suspensions of key players and the ongoing investigations by the NFL's committees hanging over them this entire season.
That could spell doom for a team with Super Bowl aspirations, especially if the front office turns into the title of a popular Harry Potter book, The Chamber of Secrets.
Jed Jacobsohn/Getty Images
Russell is just one of the colossal failures that has come through Oakland since 1984.
When George Orwell wrote his famous novel 1984, he had a dystopian civilization in mind similar to the one displayed in the satirical Animal Farm.
If we're talking about 1984 with relation to the Oakland Raiders, however, we're thinking of the last time this disastrous franchise won the Super Bowl. Since then, they've gone 211-237 (.470 winning percentage) and only appeared in the playoffs eight times. They haven't even made the postseason since 2002 when quarterback Rich Gannon was NFL MVP.
This current team seems like the one that could turn it around. After seven straight losing seasons, the 2010 and 2011 teams both managed to go 8-8 and help change the opinion of many Raiders fans. 2012 is another chance for this team to erase bad memories and bring back the good 'ol days of 1984.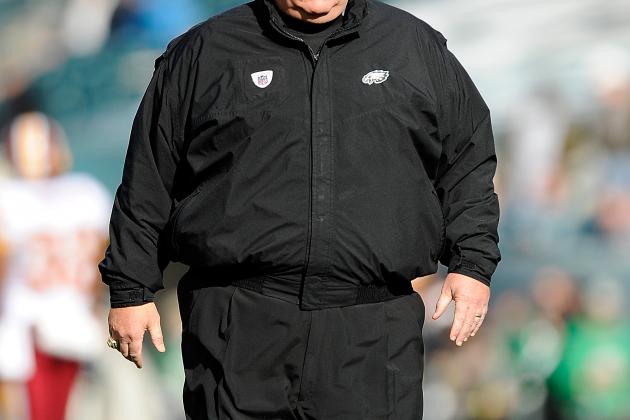 Patrick McDermott/Getty Images

I know not many of the readers out there are interested in Rick Riordan's latest hit series, The Kane Chronicles, but the title of the second book was just too appealing to pass up.
Andy Reid's seat has been lukewarm for the longest time now. Even when it was warm or hot in the minds of Eagles fans, the front office has never really shown a willingness to shake things up.
Then came 2012. President Joe Banner was recently fired, and while that gives more power to Reid himself, it shows that owner Jeffrey Lurie isn't kidding around. Reid's seat is as hot as its ever been right now, and a slow start could turn up the heat even more underneath the head coach's "throne".