Justin Tuck Facemask: Giants DE Turning Heads with Unique New Look
June 12, 2012

You will need extremely tiny fingers to grab the facemask of New York Giants defensive end Justin Tuck.
Tuck has had issues in the past with opponents trying to yank and grab his facemask to further aggravate a neck injury he suffered early in the 2011 season. In October, he used a design featuring six horizontal bars with the standard four vertical bars to help protect his neck.
That wasn't good enough.
Now, he has decided to take it a step further for the 2012 season.
Uni-Watch.com has released a picture of the new facemask, which looks more like some sort of helmet you would see in a gladiator ring. It may only have five horizontal bars, but there are now a ridiculous 12 diagonal bars that engulf the front of his helmet.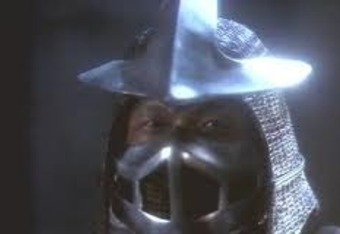 The closest comparison I could come up with is The Shredder from Teenage Mutant Ninja Turtles.
It's an extreme look, and while it's fun to joke about, you have to wonder if there is a more serious underlying issue here. Is his neck burner completely healed? Is he still worried it could be re-aggravated if an offensive lineman were to yank his helmet around?
Maybe I'm reading too much into it, but considering how restricted his peripheral vision is going to be with a helmet like this, Tuck is clearly trying to be incredibly protective of his neck.
Or maybe he just listened to the infamous Wu-Tang Clan song "Protect Ya Neck" one too many times this offseason.
Regardless of why he has decided on the helmet, there is no question Tuck will have the most unique helmet in the NFL this year.
Take that, punter with one bar.