Tigers Closer Throwing Spitballs?
Use your ← → (arrow) keys to browse more stories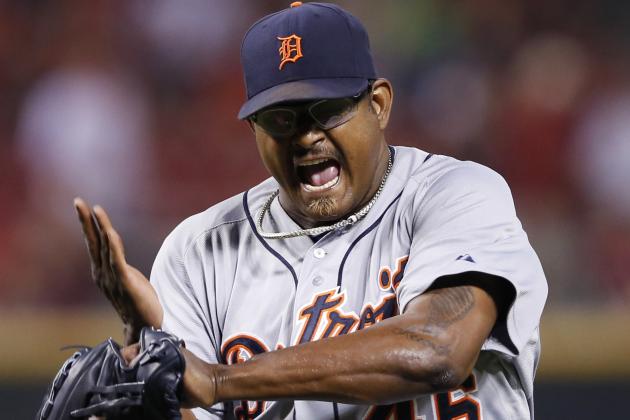 Joe Robbins/Getty Images

The Reds lost the series finale last night in front of a national audience, and it was because the usually reliable bullpen blew a lead. The Tigers bullpen, which has been less than reliable this year, held things down in the eighth and ninth innings. Later in the game, Twitter started to buzz with a slow motion video of Tigers closer Jose Valverde on the mound. The video appears to show Valverde spitting into his glove before a pitch.