WWE No Way Out: 5 Reasons Why Dolph Ziggler Should Defeat Sheamus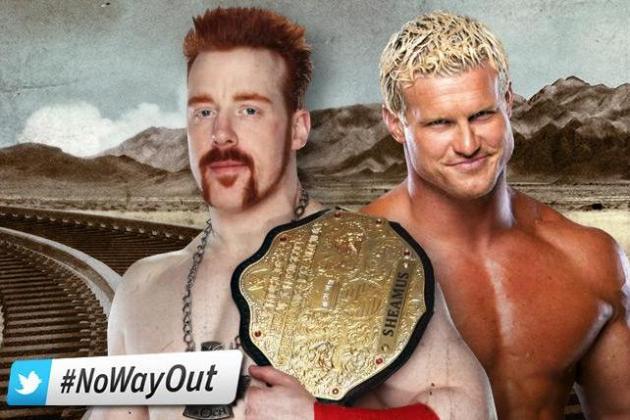 Courtesy: WWE.com
Last night on Raw Supershow, Dolph Ziggler won a Four-Way Elimination match to become the new No. 1 contender to the World Heavyweight Championship currently held by Sheamus. In this slideshow, you will read five reasons why Dolph should defeat Sheamus at No Way Out.
Over the weekend, news broke on various websites, including www.WrestleZone.com, that Alberto Del Rio had suffered a concussion at the Smackdown tapings last week. Although WWE told the fans that Great Khali caused the injury to Del Rio, anyone that watched Smackdown could see that Sheamus was the cause.
Most WWE fans called for Ziggler to be placed in the World Heavyweight Championship match with Sheamus. While I agreed, I also held out hope that WWE would shock the world with a surprising contender for the championship.
I feel that Ziggler will absolutely "shock the world" at No Way Out. He is better than Sheamus and will prove it this coming Sunday.
Without further ado, here are five reasons why Ziggler should defeat Sheamus at No Way Out.
Begin Slideshow

»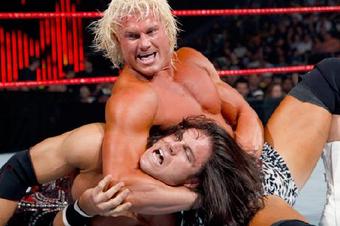 Courtesy: WWE
In the world of WWE, being the better wrestler doesn't necessarily mean a victory. There are many attributes that go into being a successful, main event-level superstar on the WWE roster.
Ziggler has been able to impress the WWE Universe with his consistently great performances week after week. Sheamus, on the other hand, has failed to impress me since he won the World Heavyweight Championship.
Ziggler is simply better than Sheamus at everything. He has more charisma, better microphone skills, sells better, is a better wrestler and can do more to raise the prestige of the World Heavyweight Championship.
I can continue to list the reasons that Ziggler is better than Sheamus, but this is only a five-slide list.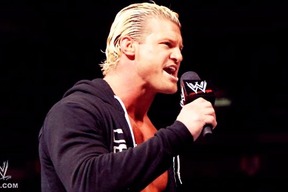 Courtesy: WWE.com
Since WrestleMania, WWE has not had a heel world champion. Sheamus defeated the last heel to win the World Heavyweight Championship, Daniel Bryan, in just 18 seconds. It was a very anti-climatic win for The Celtic Warrior.
Although I don't agree with it, WWE has decided to shove Sheamus down our collective throats. He seems to be the heir to the John Cena throne at this point, but I don't buy it.
Ziggler is the perfect heel champion for WWE at this point. With the lack of depth on the roster due to suspensions and injuries, it is the perfect time to pull the trigger on a Dolph Ziggler title reign.
This will also give WWE the opportunity to allow Sheamus to have a proper World Heavyweight Championship win. Every time that Sheamus has won the gold, he has done so in a fluke type of way. If he can chase Ziggler for the strap, it could help the legacy of Sheamus.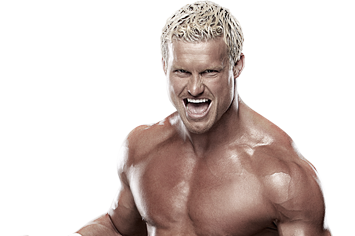 With all of these suspensions and injuries, WWE really needs to push new talent into a consistent main event spot. The three men that Sheamus took on in the main event at Over The Limit are all now out of action.
Ziggler has had a few moments to shine in the main event championship picture, but has never been able to stay there on a consistent basis.
This is a prime opportunity for Ziggler to make a stay at the top and the only way for that to happen is for him to defeat Sheamus. There are many ways to go about it, but it needs to be done.
Ziggler is the future of the WWE and with Orton, Jericho and Del Rio all out of action, the future is now.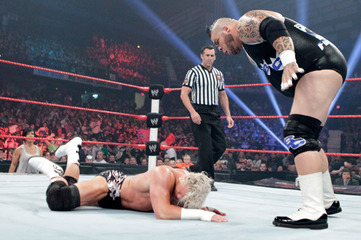 Courtesy: WWE.com
For years, Ziggler has been able to impress the WWE Universe with his solid resume of respectable matches. Whether he is in there with Brodus Clay or Kofi Kingston, Ziggler is able to pull off something enjoyable and make his opponent look great.
Sheamus, on the other hand, cannot do the same. The only time Sheamus ever looks comfortable in the ring is when there is someone in there to carry him. The same was once said about Batista and John Cena many years ago, but they were able to eventually break out of it.
I'm not saying that Sheamus won't be able to do the same, but right now he is stuck in a conundrum of boring, repetitive matches. Whenever Sheamus is in the ring with an amazing talent such as Daniel Bryan, he is able to be carried to something enjoyable.
However, when he faces a man such as Randy Orton, it comes off boring and repetitive.
Ziggler will do everything he can to get an enjoyable match over the The Celtic Warrior, win or lose. There is no question that right now is the time to get the championship to someone that is much more versatile in everything he does.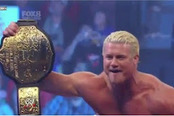 Courtesy: WWE
We all know that anything can happen in WWE.
This is the perfect chance for WWE to shock the world once again and make Ziggler World Heavyweight Champion.
Most "experts" believe that Sheamus will retain the championship because WWE is lacking many major stars due to injury and suspensions. I feel that Ziggler is the perfect candidate to fill one of those spots.
WWE should take advantage of the situation and reward Ziggler for his outstanding performance over the past few years. He needs the opportunity to take the ball and run with it.
Although I am not a fan of Sheamus, it will do wonders for him in the future. These two can feud over the World Heavyweight Championship for the duration of the summer and put on different kinds of matches.
If WWE doesn't pull the trigger on a huge Ziggler victory now, it may be too late when they eventually do.
Did you agree with what I had to say about the match between Sheamus and Dolph Ziggler at No Way Out? Do you believe it should go in the other direction? Please comment below and get the conversation started.
Also, please visit ProWrestlingPowerhouse.com and get involved in our community. Join us at our Facebook group where a lot of great wrestling interaction takes place on a daily basis. We are growing a community that prides itself on allowing everyone to express their voice and opinion.

Contact me at ProWrestlingPowerhouse@gmail.com
LEASE FOLLOW ME ON TWITTER @PWPowerhouse
LIKE US ON FACEBOOK