US Open Golf Predictions 2012: Tiger Woods and Stars Who Will Contend for Title
June 13, 2012

Andrew Redington/Getty Images
Tiger Woods is one of several golfing stars who will contend for the US Open title this week at the Olympic Club in San Francisco.
Even though we have seen many first-time major winners over the last three years, this year's US Open could see a former major champion come out victorious, considering the difficulties this course will present.
Let's look at three stars that are ready to make a run for the title.
Tiger Woods
If Woods is going to tie or break Jack Nicklaus' majors record, then he has to start winning some more in the very near future.
This year's US Open is the prefect place for Woods to win his 15th major championship. Woods has struggled to put together solid performances in back-to-back weeks, but with a major at stake, expect Tiger's best at the Olympic Club.
If he can go into the weekend near the top of the leaderboard, players will start to fear Woods for the first time in a while.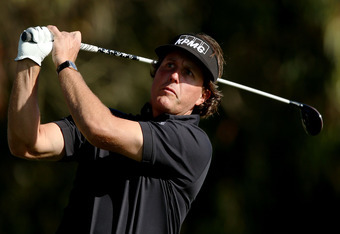 Ezra Shaw/Getty Images
Lefty has never won a US Open championship before, and hasn't won a major since the 2010 Masters, but you cannot rule him out of any major because of his great talent and experience.
Mickelson has five top-10 finishes and a victory this season, and will be a prime candidate to win this year's US Open because he putts well and doesn't beat himself often with foolish mistakes.
Lee Westwood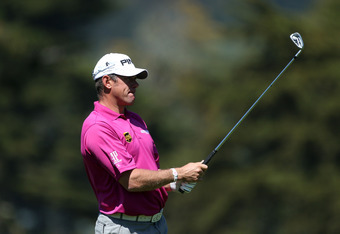 Andrew Redington/Getty Images
One of the stars who has never won a major who will be a top contender this week will be Lee Westwood.
Westwood has historically performed well at major championships, but has yet to give a complete four-round performance.
He finished third at the Masters in April, and has loads of experience in these kinds of events. Expect Westwood to be a top contender this week. He's one of the more consistent players on tour.