WWE: Predicting the Next 5 Marquee Hall of Famers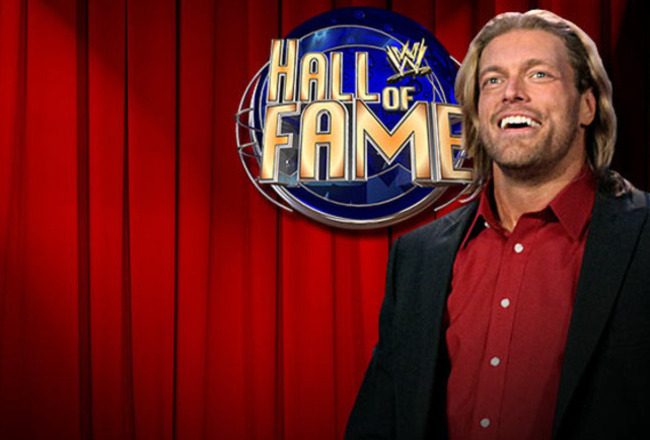 Image courtesy of wwe.com

The night before every WrestleMania, WWE inducts a select few legends into their Hall of Fame.
It's not for me to question the legitimacy of the Hall of Fame, especially when you consider names like Pete Rose and Drew Carey are in it, but people like Owen Hart and Davey Boy Smith aren't.
It seems to be that the people who WWE are on good terms with get inducted and those who aren't don't.
Before I go through the five men who I think will be inducted as the marquee, or headline, names over the next few years, the choices I'm going to make are the men who I think have the best chance of being inducted.
While I want to see men like Bruno Sammartino, Owen Hart and Randy Savage inducted, I don't think that it will happen within the next five years.
The five suggestions I'll make will start from WrestleMania 29 and go through to WrestleMania 33.
Feel free to leave your choices in the comments section and let's get to it!
WrestleMania 29 (2013): Mick Foley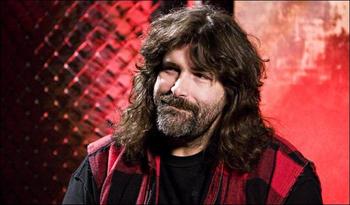 Image courtesy of bleacherreport.com
Next year, WrestleMania is going to be held in the New York/New Jersey area, so it makes sense to induct "Mrs. Foley's baby boy" into the WWE Hall of Fame.
Foley is probably the most unlikely WWE Champion of all time.
He doesn't have the typical "Superstar" look that Vince McMahon went for, but against all the odds, in 1999, Foley won the WWF (at the time) Championship from the Rock.
I think that the circumstances were definitely a part of Foley's success. I don't know if he'd have had the same effect in today's "PG" WWE.
There's no doubt that Foley is one of the most popular WWE Superstars ever and for everything he's put his body through, he deserves to be a WWE Hall of Famer.
WrestleMania 30 (2014): The Rock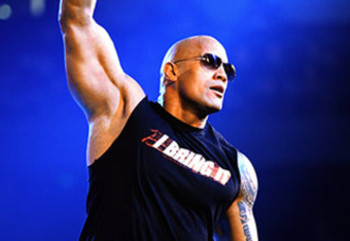 Image courtesy of bleacherreport.com
The Rock is arguably the most popular superstar of the last 20 years, even more so than Stone Cold Steve Austin.
When he came back in 2011, I thought that because WrestleMania 28 was being held in Miami this year, Rock would be a Hall of Fame inductee in 2012.
That didn't happen, as Rock took on, and defeated, John Cena in the main event this year in his hometown of Miami.
When we last saw him, Rock announced that he had a dream to one day walk down the ramp as WWE Champion, which I can only assume means that he'll return at the 2013 Royal Rumble.
Regardless of how long he's an active wrestler for, WWE will want to make a huge deal of Rock going into the Hall of Fame.
Correct me if I'm wrong, but to my knowledge, I think that when Rock's inducted into the Hall of Fame, he'd be the first-ever third-generation Hall of Famer.
The success he's had in his career, and the impact he's made on the business, mean that Rock is almost guaranteed to be inducted into the Hall of Fame in the next five years.
WrestleMania 31 (2015): Goldberg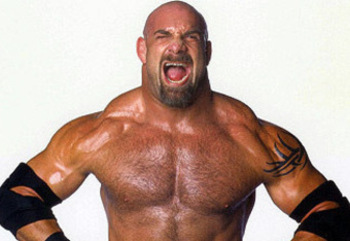 Image Courtesy of bleacherreport.com
Who's next? Goldberg's next!
When he debuted in WCW in 1997, he just looked like a bad-ass. Goldberg was over six feet tall and weighed 270 lbs, and he just steamrollered everybody.
He wasn't in the ring to wrestle. Goldberg came out to the ring, kicked ass and left.
Early on in his career, he was a juggernaut for WCW, and he rose to the top at a time when WCW was dominant in the ratings.
Goldberg played a huge part in the success of WCW, and his work shouldn't be forgotten.
While Goldberg's time in WWE was less impressive than his WCW run, I don't put as much blame on him as others have.
Goldberg wasn't a wrestler—he was an ass-kicker. He couldn't work a 15/20-minute match as well as some of the other guys on the roster at the time, so it didn't show Goldberg in his best light.
Regardless, Goldberg is one of the most recognisable names in wrestling and was a huge success.
That's why WWE is pushing a clone of him on Smackdown right now (Hey Ryberg, how ya doin?), in their attempt to recreate him.
I'd be surprised if Goldberg isn't a Hall of Famer in the next few years.
WrestleMania 32 (2016): The Undertaker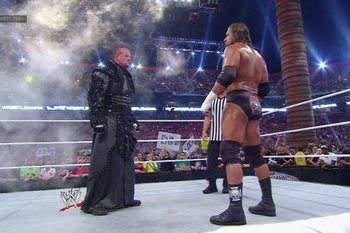 Image courtesy of bleacherreport.com
By the time WrestleMania 32 rolls around, I expect The Undertaker to have retired.
He'll be 51 years old and I don't think he'll be wrestling in his 50s. His body is beaten enough as it is without making it worse.
Simply put, the man is the greatest gimmick character ever created by WWE.
His legacy speaks for itself, but the one thing Undertaker has in his achievements is something that nobody else can claim.
He has an undefeated streak on the grandest stage of them all that currently stands at 20-0.
Add that to his other accomplishments, such as multiple WWE and World Heavyweight Championship reigns, as well as Tag-Team Title runs with Kane and Big Show, and he really has done it all.
To me, it seems like the last few years of his career have been the best.
His matches with Randy Orton, Batista, Edge, Shawn Michaels and HHH over the last several WrestleManias have been some of the best matches I've seen.
He lives the gimmick and you never hear of him giving media interviews or being unprofessional.
You could almost call him the best example of a role model that WWE has on their roster.
His experience and the respect he has throughout the industry ensures that while his career may come to an end soon, he'll be remembered as the best "big-man" of all time.
Wrestlemania 33 (2017): Triple H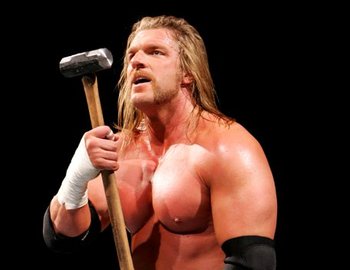 Image courtesy of bleacherreport.com
While it's easy to question the way that Triple H got to the top of the WWE, it's also easy to see why he's a future Hall-of-Famer.
He's one of the last superstars that came from the Attitude Era and has seen off the likes of Mick Foley, Stone Cold Steve Austin and The Rock.
His in-ring accomplishments are staggering. He's won every major championship that he's competed for.
Top of the list are his 13 reigns as either WWE or World Heavyweight Champion.
For someone to have carried the company during that many reigns takes a hell of a lot of drive and determination.
He's now being groomed to take over the running of the company when Vince eventually decides to either step down or when he's no longer around.
In March this year, WrestlingInc.com's Daniel Pena reported (via PWInsider.com), that Triple H's new in-ring contract expires in March 2016.
Considering that he's recovered from two career-threatening quad injuries, as well as taking over more day-to-day duties for WWE, I wouldn't be surprised to see Triple H inducted into the Hall of Fame the year after his latest deal expires.
Keep Reading