US Open Odds 2012: Analyzing Most Underrated Golfers
June 12, 2012

Andy Lyons/Getty Images
This weekend marks the 112th Annual US Open at the Olympic Club in San Francisco. A number of world-class golfers, including the likes of Tiger Woods and Phil Mickelson, will be showing up to claim a much-wanted victory on the course. 
Of course, the two of them, along with 2011 champion Rory McIlroy are the heavy favorites going into the tournament, but there are still plenty of golfers that could surprise the famous trio of golfers.
But Major history isn't kind to top-ranked and overrated players. According to Mirror Sports:
"the last eight Majors have been claimed by first-time champions. And the Olympic Club has a history for throwing up surprise winners in four previous stagings of the US Open."
With that said, it seems that the field is ripe for a relatively unknown player to shock the world and pull off the victory. Here are a few non-household names that could take home the victory— the underrated players at the US Open. 
Steve Stricker
According to ESPN.com, no player has more victories on the PGA Tour since 2009 than American Steve Stricker. 
But yet he still can't win that major championship. With his best major finish being second place, Stricker is definitely looking to pull off the upset against fellow Americans Phil and Tiger. 
Stricker was part of the US Open at Olympic Club back in 1998, where he finished in fifth place. In a recent article in the Chicago-Sun Times, Stricker discussed his recent herniated disk as well as his desire to get back on track with his game. At his point, Stricker is as underrated as they come when it comes to the US Open. 
If anyone is underrated, Stricker is the guy. Regardless, he's excited for Sunday and looks to bring  his A game. 
"It's a great test, one of my favorite courses," said Striker about the Olympic Club.
Sergio Garcia, out of Spain, has a number of major titles under his belt, including the Castello Masters, Costa Azahar and Andalucia Masters. He has also played well in many US Open matches in the past.
He even had a Top Seven finish last year, when McIlroy took home the victory. Sergio is currently ranked at number 22 in the world and isn't being talked about much going into Sunday's big match. 
But the US Open has been out of his grasp for years, and Garcia would love to finally get over the hump of always being in the Top 10 (he's been in the top 10 four times). 
Sergio is also coming off a strong recent showing at tournaments, including a tie for third at the Nordea Masters. 
All together, Sergio has 16 PGA and European tour wins to his name, as well as two second place finishes in major tournaments. 
Garcia's time is a world-class golfer, but is still vastly underrated.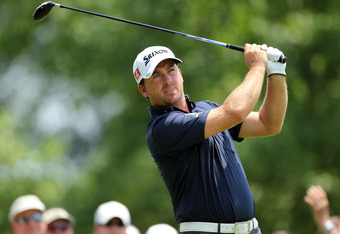 Andy Lyons/Getty Images
Graeme McDowell
Currently ranked at number 22 in the world, Graeme McDowell will definitely be a dark horse in the race this Sunday. Not talked about much, the Irish golfer, has had a number of fantastic successes in the golfing world in the past. 
Most recently, he was the Runner-up to Tiger at Bay Hill and  has three top-15s on the year. Most notably, he finished 12th at the Masters. 
His history at the Open has been somewhat kind as well, having won at Pebble Beach two years ago. McDowell is only 32-years-old and has had plenty of success in the past, and with the Olympic Club's history of crowning the guy that isn't talked about, McDowell could very well be that guy.
Overshadowed by fellow Irishman Rory McIlroy, Graeme may be ready to regain his spot at the top of the golfing world. 
Like sports or the NBA? Have questions? Follow me on Twitter @andrewwallock8.