Manny Pacquiao: Rematch with Bradley Only Way to End Injustice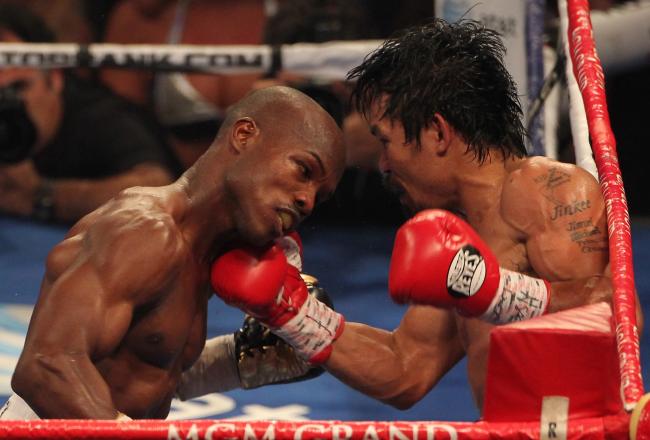 Jeff Bottari/Getty Images
The judges' decision at the end of Manny Pacquiao's fight with Timothy Bradley was one of the worst in the sport's history, and Pac-Man must beat Desert Storm in a rematch to conclusively prove he is better.
Anyone who watched the fight, or anyone who looked at the punching stats, could clearly determine that Pacquiao won the fight.
As ESPN.com notes, Pacquiao threw more punches, landed more punches and landed them at a higher percentage.
What is the best word to describe the judges' decision in the Pacquiao vs. Bradley fight?
Pacquiao is clearly the better fighter, and he was undoubtedly better in the bout. Everyone watching saw this except for Duane Ford and C.J. Ross, who happened to be judging the fight.
Now, Pacquiao's promoter, Bob Arum, is calling for an investigation into the decision, per The Telegraph. However, the sport of boxing has survived accusations of this nature for a long time, and this is unlikely to get much done.
The subjective nature of judging a boxing fight will make it nearly impossible to prove any form of corruption.
Pacquiao's best course of action is a rematch, which, for the moment, has been ruled out by Bob Arum, according to Yahoo News.
The Filipino fighter and now former World Boxing Organization welterweight champion outclassed Bradley in every facet of their fight. There is no reason that Pacquiao should not be able to do the same in a few months.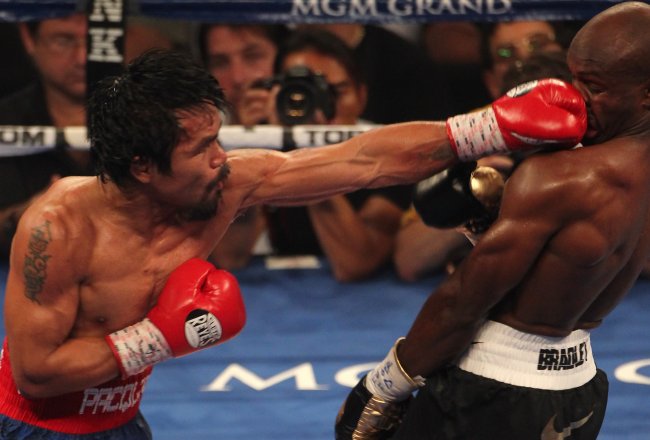 Jeff Bottari/Getty Images
Pacquiao's straight left connected with Bradley's face early and often throughout the fight. Pac-Man's speed and savvy simply put him in a different class than Bradley.
The best way to throw this unjust result in the face of the Nevada Athletic Commission is to fight Bradley again and beat him conclusively one more time.
That would prove beyond all reasonable doubt that Pacquiao is considerably better than Bradley and that the decision could only have been due to incompetence or dishonesty on the part of the judges.
What happened to Pacquiao was not fair. Boxing's problems run far too deep for an investigation to solve anything. If Pacquiao and Arum want to settle the matter, it must be done in the ring.
This article is
What is the duplicate article?
Why is this article offensive?
Where is this article plagiarized from?
Why is this article poorly edited?