2012 NBA Free Agents: Veterans Who Would Make a Difference for Contenders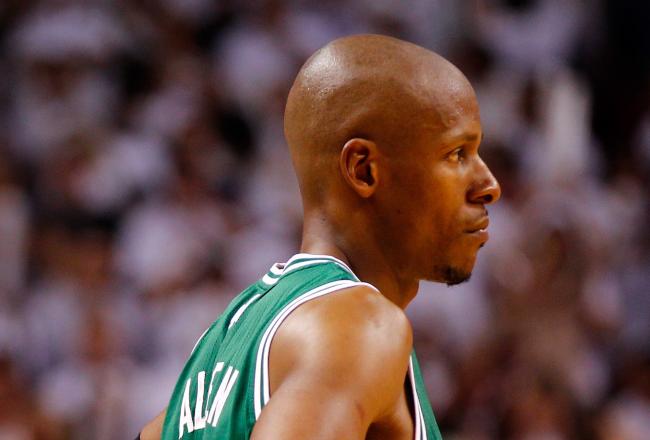 Mike Ehrmann/Getty Images
While the Heat and Thunder are still battling it out to determine who will become NBA Champions, the other 28 NBA franchises are trying to figure out what they need to do to get to that spot next season.
While the draft is just a few weeks away, teams must also look at how they can try improve their team through free agency.
There are several great free agents available this summer, the top prize of which is Deron Williams, who is one of the league's top point guards. But there are also several under the radar veterans out there who still have enough gas left in the tank to provide a lift for a contending team.
There are many teams out there that look to be just one or two pieces away from being championship contenders, and one of the best things they can do is add low-priced veteran players seeking a ring to further boost their roster. While some will be obvious commodities (see Steve Nash), there are some vets who may be flying under the radar but still have the potential to be difference makers.
Here are four veterans who could make championship difference if signed by the right team in free agency.
Ray Allen
After their crushing seven-game defeat against the Heat in the Eastern Conference Finals, it seems as though the "big three" era in Boston is coming to a close.
Which of These Players Would You Most Want Your Team to Sign
While Rajon Rondo and Paul Pierce will return to Boston next season, Kevin Garnett and Ray Allen are free agents and it seems likely that they will land with other teams.
Allen may not be anywhere close to the player he was in his prime with the Sonics, but even now at the age of 36, he is one of the best shooters in the game and has championship pedigree.
Allen averaged 14 points in the regular season this year shooting 45 percent from three, and 91 percent from the line.
He could be an extremely valuable asset for many teams, whether he is starting or coming off the bench. Allen won't be able to be the primary scorer for a team anymore, but if a team is looking for an outside threat with great leadership and experience, Allen is their guy.
Personally, I can see him being a good fit with Indiana, Miami, or even the Clippers who thought about trading for Allen midway through this season.
Chris Kaman
Chris Kaman has been one of the more underrated centers in the game over the last five or so seasons.
He is a consistent offensive scorer, rebounder and defender, and with the lack of great centers in the league, don't be surprised if Kaman gets a lucrative deal from a desperate team this offseason.
Kaman may want to stick it out with New Orleans with Anthony Davis likely coming to town, but even with him and the re-signing of Eric Gordon, they still won't be serious championship contenders.
Kaman has been on bad teams throughout his career, and at age 30, I won't be surprised to see him jump ship to a contender.
The Boston Celtics will need a big man to replace Kevin Garnett if he leaves, so they are certainly a potential suitor for Kaman. The Dallas Mavericks may want to lock him up and sure up their spotty center position, or he could be Roy Hibbert's replacement in Indiana.
Jason Terry
Jason Terry had his breakthrough moment in last year's NBA Finals where he was the key in Dallas's run through the Heat to take home the title.
Terry was the Mavs' second best player on that championship team, so if things don't work out with him and the Mavericks for the future, there will be plenty of teams on the lookout for him this summer.
Terry is a great shooter, is willing to come off the bench, has championship experience, can get you 20-25 points on any given night, and is great in the fourth quarter. Remind me why no one is talking about this guy again?
Jet likely won't be back with the Mavericks, who are throwing their hat in the race for Deron Williams and Dwight Howard, so look for him to head over to a different contending team.
The Heat would be foolish not to try and sign Terry, who would be a huge addition and everything that Mike Miller hasn't been for them the last two years.
The Grizzles would be an interesting fit since O.J. Mayo is likely on the way out and they will need another scoring threat on the perimeter to take pressure off of Rudy Gay.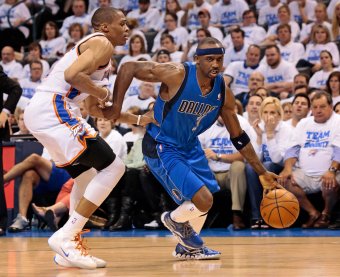 Brett Deering/Getty Images
Maybe he could even land with a team like the Lakers or the Spurs as an off the bench scorer.
Antawn Jamison
At age 35, time is running thin for Antawn Jamison to capture that elusive NBA Championship.
Jamison thought he might have the opportunity to win one when he was traded to the Cavaliers in 2010, but after one unsuccessful playoff run, LeBron James bolted town and left Jamison there to pick up the pieces and suffer through two difficult seasons with the Cavs.
The ultimate pro though, Jamison soldiered through it still putting up his usual high scoring numbers averaging 17.5 PPG for the Cavaliers this season.
Jamison has already said that he won't be re-signing with the Cavs, so it's time to look at other possible suitors for one of the leagues top scoring power forwards.
Jamison has said that he would consider signing with the Charlotte Bobcats since his family lives in North Carolina, but if he wants to win a championship he will need to look elsewhere.
The Bulls would be an interesting fit in the Eastern Conference, as would the Philadelphia 76ers who could use another veteran like Jamison to score consistently.
Out west, don't count out the Spurs, as Jamison seems like a good fit with the Gregg Popovich system.
This article is
What is the duplicate article?
Why is this article offensive?
Where is this article plagiarized from?
Why is this article poorly edited?