NBA Draft 2012: 7 Best Options for the Chicago Bulls' 1st-Round Draft Pick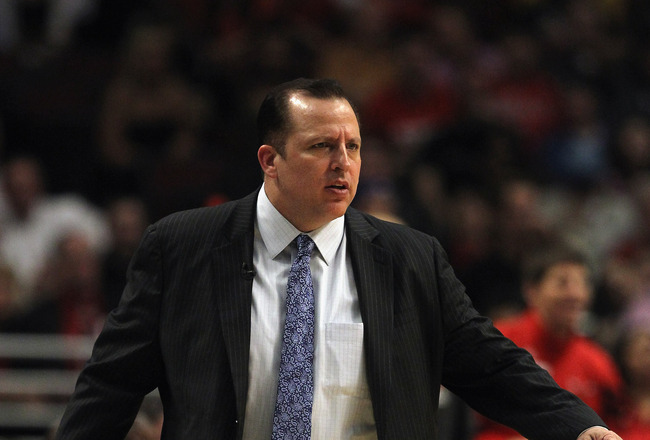 Jonathan Daniel/Getty Images
The Chicago Bulls have the No. 29 pick in the 2012 NBA draft.
Chicago may use its trade assets, including Taj Gibson, Nikola Mirotic and Carlos Boozer, to move up in the draft and select a player in the lottery or the mid-first round.
But, if the Bulls stay put, here are the seven best options likely to be available when they are making their selection.
Tony Wroten Jr., Washington Point Guard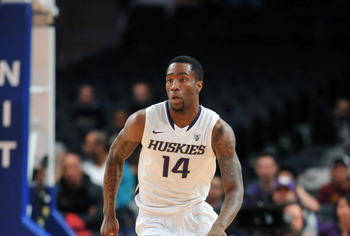 Jason Szenes/Getty Images
Wroten Jr. is a big-time, top-ten talent, but he may fall to the late first round on concerns about his character, rapport with teammates and broken jump shot.
At 6'5", he has great size, which will allow Chicago to play him at both guard spots, electric athleticism, scoring ability and the raw tools to be an outstanding defender.
Wroten Jr. also penetrates to the rim extremely well.
He is a much better passer than scouts give him credit for, and he is one of the few picks late in this draft with star potential. Equally important, drafting him would allow the Bulls to let C.J. Watson and/or Ronnie Brewer go to free agency and leave them more spending space this offseason.
Royce White, Iowa State Forward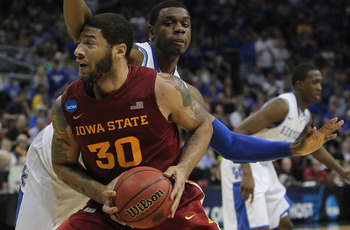 Jonathan Daniel/Getty Images
Talent-wise, Royce White is a top-five pick.
But he seems to be all over draft boards because, while some teams are concerned by his past off-court issues and anxiety disorder, his great talent, All-Star potential and leadership skills are undeniable.
White will almost certainly go by the mid-20s, but Chicago could easily move up a few picks late in the draft to select him without giving up significant assets. He is the type of player who can spend time at both the 3 and 4 spots, will defend and can score aggressively in the post.
Chicago needs those kinds of players right now and should take a long look at trading up and drafting White.
Marquis Teague, Kentucky Point Guard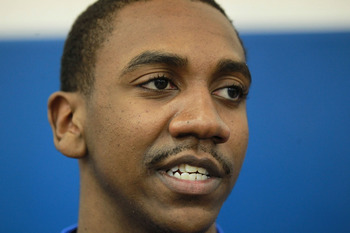 Andy Lyons/Getty Images
Teague is a lottery talent who looks like Derrick Rose-lite based on his 6'2" frame, superb first step and excellent athleticism. Obviously the Bulls will not look to replace Rose long-term, but Teague will still make a great draft pick if he falls.
In Teague, Chicago could get a player who started to showcase his talent in big NCAA tournament moments and has the look and skills of a pure point guard. Teague can help replace Rose's production this coming season and, if he turns into a draft gem, Chicago could trad him in the 2013 offseason for a star contributor to play alongside Rose and contend for a championship.
Evan Fournier, French Shooting Guard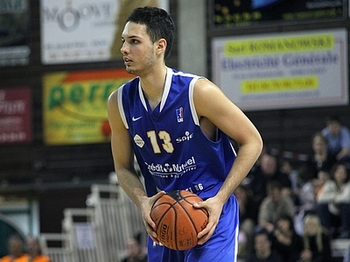 The Chicago Bulls could also follow the patented San Antonio Spurs formula for late first-round picks: draft and stash a top international player.
The Bulls did this two years ago when they drafted Nikola Mirotic, and it will pay off: He is now the best forward in Europe and will join Chicago, alongside a healthy Rose, in 2013.
Fournier took a major step forward this year in France and is surprisingly close to NBA-ready. He will need another year or so of seasoning in Europe, but he could be a big part of Chicago's future at the 2-guard position.
Jeff Taylor, Vanderbilt Small Forward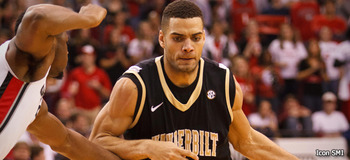 Chicago needs an athletic, experienced swingman with a balanced game to play behind Luol Deng in the frontcourt.
Taylor is a very underrated prospect: He is already an elite defender and athlete, gets to the rim and puts in the effort Bulls coach Tom Thibodeau will demand every night.
Taylor needs to work on his shot creation and shooting, but those are good issues to have when picking a high-upside player at No. 29.
Quincy Miller, Baylor Forward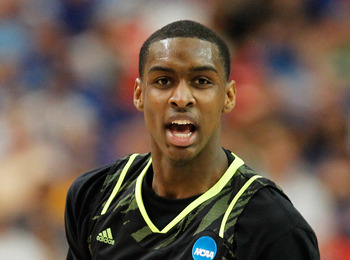 Streeter Lecka/Getty Images
Talent-wise, Miller is a lottery pick. He was considered the nation's best prospect while in high school but got injured and has never fully returned.
However, he has shown better, more fluid movement and skills lately, which likely coincides with the last stages of his recovery.
Since he is also a raw prospect who did not get much college polish, teams may be wary enough to leave him to the late first round. If he falls, Chicago should draft him and see if they can harness his talent and make him part of their solution at the hybrid forward spot.
John Jenkins, Vanderbilt Shooting Guard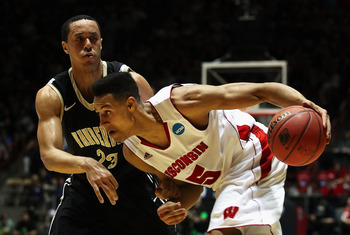 Christian Petersen/Getty Images
Jenkins will not be a star, but he could be the Bulls' long-term starter at shooting guard.
He is the best shooter in the draft and can knock them down from deep, deep range. Jenkins is not an elite athlete, and he won't be a penetrating scorer, but, as far as a Ray Allen-style spot-up shooter, you can't do much better in this draft.
Keep Reading

Chicago Bulls: Like this team?