Eleven MLB Players I'd Bet Are on the List of 103 Other Positive Steroid Tests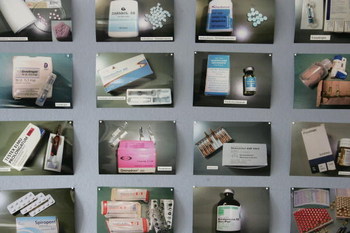 With the recent news of there being a list of 103 players with positive steroid tests in 2003, I decided to think of who may be on the list. This is a list of people I believe have or still do take steroids. This is purely speculation and may turn out not to be true in the near future.
Steroids again are coming up as an issue in the MLB and it is a shame that with all the players that have been clean, that they must be grouped together with the ones that have cheated the fans and the game.
Things I look for are players who have had one or two very productive seasons around the 2003 season, players who have gained or lost a tremendous amount of weight in one off-season, or those who have been injured constantly since the new steroid regulations started.
I encourage people to agree or disagree with me. Leave any thoughts on who I may have missed and feel free to write an article with a list of your own.
Adrian Beltre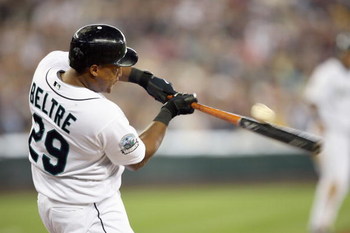 A classic example of having one great season and then heading back to the average numbers. In 2004 Beltre had 48 HR and 121 RBI. In 2003 he had 23 HR and 80 RBI, and in 2005 he had 19 HR and 87 RBI. I understand people can have a good season, but the 2004 season doesn't make sense with his career season average of 25 HR and 89 RBI over ten seasons.
Pudge Rodriguez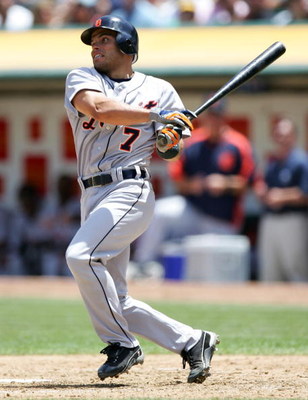 Not really pudgy anymore at only 190 pounds. Between the 2004 and 2005 seasons he went from 215 down to 187. You hear the same excuse of he changed his eating habits and wanted to lengthen his career. I don't buy it. Since the 2005 season he has been averaging around 15 HR and 50 RBI, down from his 25 HR and 85 RBI average before. His speed hasn't improved with 27 SB in 4 seasons, compared to 25 in his 1999 season.
Jason Varitek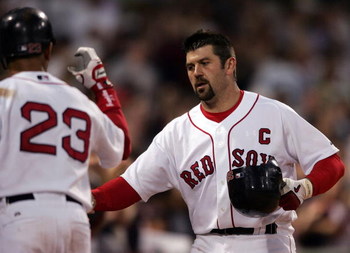 Another catcher that decided to lose a bunch of weight in the last couple years. His batting average has dropped off considerably in the last couple of years and his other stats have dropped off since 2004. Some of this decline can be attributed to his age, but with the Red Sox competitive line-ups in the past few years, he should have had more opportunities to bring in RBI and see better pitches.
Placido Polanco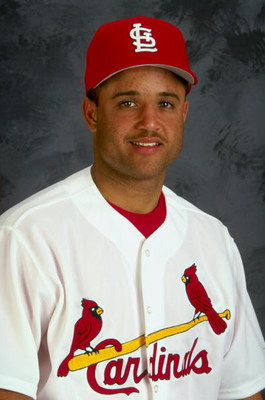 Placido falls under the category of just looking like he has taken steroids. His head is way too large for his body. Every time I see him at bat or in the field I wonder.
Compare this picture of early in his career to now. It is hard to even see a resemblance between the two.
Gary Sheffield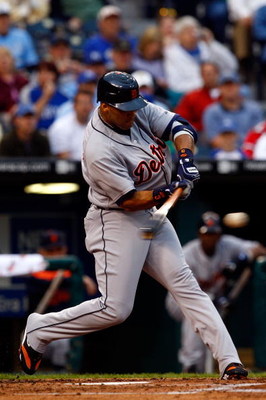 Gary Sheffield is a great example of a player that has completely fallen off the map since the new steroid policy was applied in 2005. He had a mostly consistent career of high 30s or low 40s HR years and around 100 RBIs a year. Since 2005, he has been on and off the DL and is finally showing his age. In the previous three seasons he has had only 50 HRs while in 2003 he had a career high of 43.
Eric Chavez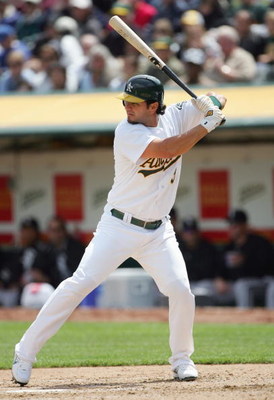 Chavez has been in a similar situation as Gary Sheffield, in that his previous three seasons have had a ton of injuries. He had put together a string of six consistent seasons of high 20 or low 30 HR seasons and around 100 RBI. At only 31, he should not be facing as many injuries as he has in the previous seasons. When healthy, he rarely looks like his old self and no longer looks like one of the top third basemen.
Jeff Kent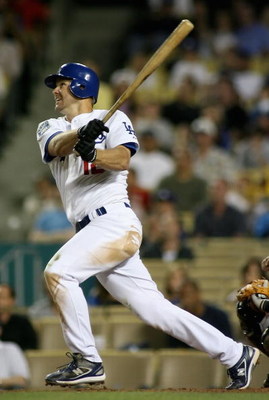 His 1997 through 2005 seasons were very consistent and he was one of the best power hitting second basemen in the league. I think it is more than a coincidence that Kent and all the other players statistics on this list have dropped off considerably since the 2005 season. His power has reduced in the past three seasons with 14 HR, 20 HR, and 12 HR.
Jose Guillen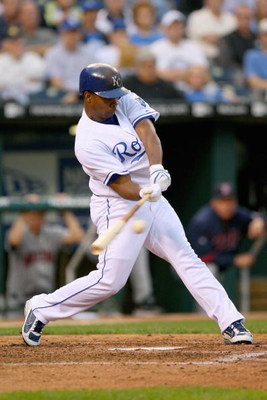 Jose Guillen's statistics have always had me wondering. How can someone who is supposed to be at the peak of their athleticism in their mid 20's have seasons of 3 HR, 10 HR, 3 HR, and 8 HR between 1999 and 2002? In his late 20's and early 30's he has stayed healthy while increasing his HR totals and batting average by a wide margin. Not sure how this would happen.
Brian Giles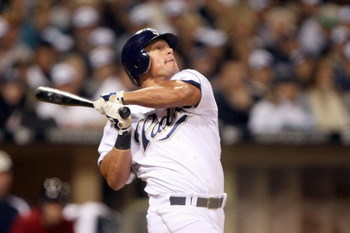 Looking back at his Pittsburgh Pirates days, Brian Giles has slimmed down quite a bit. This has also has limited his power numbers. Even with moving to Petco Park, which is known to be a tough hitting park, it is hard to explain how a player can go from 39 HR, 35 HR, 37 HR and 38 HR in the 1999-2002 seasons to 15 HR, 14 HR, 13 HR, and 12 HR in the 2005-2008 seasons.
Kyle Farnsworth
I have always wondered why Kyle Farnsworth is the only pitcher I have seen that does the bench press and works out with heavy weights. If it really helped him throw harder, I guarantee there would be other pitchers out there copying his workout routine. He also has a few incidents of bench clearing brawls and tackling batters. Looks like he may have a case of Roid Rage.
Frank Francisco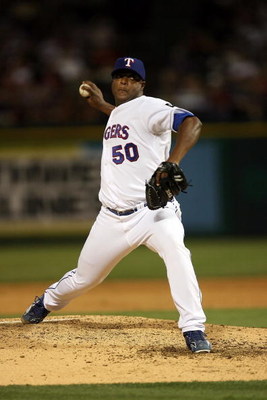 I had to add Frank onto this list of possible steroid users. I still can remember watching an A's vs Rangers game where he threw a chair into the stands at a woman. I am sure he was being yelled at by the fans and probably something inappropriate was said, but when would any person would think it is acceptable to throw a chair into the stands? It seems to me like another candidate of Roid Rage.
Keep Reading